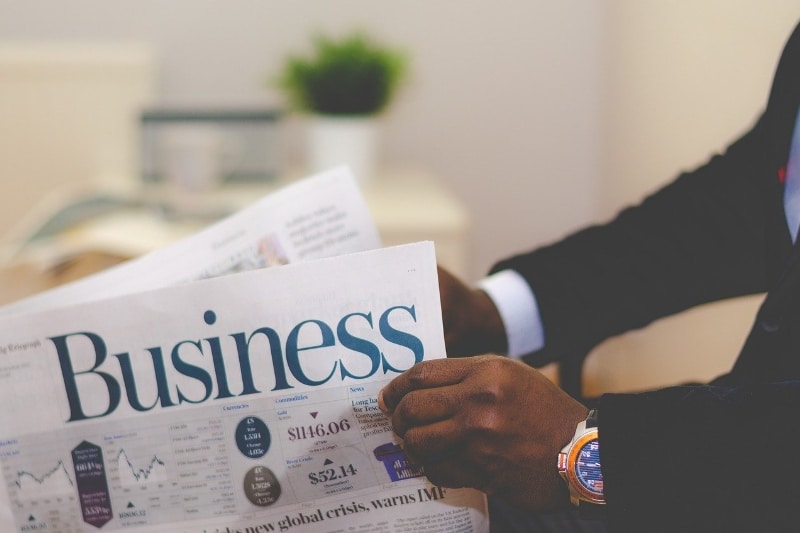 Business News
Business news to help you keep track of the latest developments and identify new opportunities across key sectors in Southeast Asia
Monthly Business News to Help You Understand the Market
Vietnam's GDP Grows in the Fourth Quarter as Manufacturing Revives
Vietnam's economy bounced back in the fourth quarter (Q4) as manufacturing revived and exports extended their recovery from the pandemic slump earlier 2021. GDP rose 5.22% ...
Vietnam Aims For 75% Renewable Energy by 2045
The Vietnamese government plans to generate 75% of national power production capacity and 70% of actual production from renewables by 2045, following the 2021 United Nations ...
Imports of Animal Feed into Vietnam are Increasing
Vietnam is the largest corn importer in Southeast Asia. Over the next ten years, Vietnam's import demand for corn and grain by-products for animal feed is forecasted to ...
Vietjet Signs Two Contracts in Switzerland
Vietjet has signed a Memorandum of Understanding (MoU) with SR Technics, one of the world's leading providers of Maintenance, Repair, and Overhaul (MRO) services, worth USD ...
Philippines' Frozen Pork Inventory Drops Post-Holiday Season
The Philippines frozen pork inventory in accredited cold storages declined from 75,024.9 MT recorded on November 29, 2021 to 62,695.25 MT as of January 10, 2022. Frozen pork ...
Skechers USA Expands, Sets Up Subsidiary Office in the Philippines
American footwear and apparel brand, Skechers, ended its distributorship agreement with its local partner in a bid to establish its own presence and directly operate its ...
Malaysian Retailers into Multi-Channel Partnerships
Malaysian retailers continue to strike multi-channel partnership deals with various parties to take advantage of the opportunities brought by pandemic-posed challenges for ...
Intel to Invest over USD 7 billion to Expand Manufacturing Capabilities in Malaysia
Intel Corp has announced a major investment of over USD 7 billion to build a new chip packaging and testing factory in Bayan Lepas, Penang, in the midst of a worldwide ...
AEON Extends Small and Medium Sized Supermarkets in Vietnam
To diversify the retail business ecosystem in Vietnam, AEON Vietnam - the subsidiary in charge of the general retail business of AEON Group (Japan), continues to expand ...
DNB Successfully Integrates Five MNOs into its 5G Network
Digital Nasional Berhad (DNB), Malaysia's sole 5G wholesale service operator has successfully integrated five mobile network operators (MNOs) into its 5G network as of ...
UK, US Keen to Enhance Digital Economic Cooperation with Malaysia
The UK has expressed its interest to enhance economic cooperation with Malaysia especially in the field of digital economy in various matters, including education and ...
Cargill Invests USD 100 million to Boost Specialty Fats Supply in Malaysia
Global manufacturer of agricultural products, Cargill will spend MYR 145 million (USD 34.7 million) to expand its production facility in Port Klang, Malaysia, to fulfill ...
Turkish Aerospace Establishes Its First Engineering and Design Office in Southeast Asia
Turkish aerospace giant, Turkish Aerospace Industries (TAI), has launched its first engineering and design office in the Southeast Asia region. Located in The Cyberview ...
Malaysia, US to Sign Supply Chain Cooperation Agreement
Malaysia and the United States will discuss a memorandum of cooperation (MoC) in early 2022 to enhance transparency, resilience, and security in the semiconductor and ...
Malaysia and Canada to Build New Floating Liquefied Natural Gas Projects
New floating liquefied natural gas (FLNG) projects will be developed by Malaysia and Canada to deliver super-chilled fuel to Asian markets, mainly China. According to Fitch ...
Petronas, ExxonMobil Ink MoU on Carbon Capture and Storage Technologies
Malaysian national oil company Petronas has signed an agreement with ExxonMobil to jointly explore carbon capture and storage (CCS) technologies to decarbonize Malaysia's ...
Malaysia Signs MoU to Bring Healthcare Workers to Work and Train in the UK
Malaysia and the UK signed a memorandum of understanding (MoU) to allow Malaysian doctors and healthcare workers to work and accelerate their expertise in the UK. The ...
Ayala's Energy Arm Invests USD 274 million More in Wind and Solar Projects in the Philippines
AC Energy Corporation, the energy firm of the Ayala Group, inked subscription agreements totaling PHP 14 billion (USD 274 million) in late December 2021 for its two ...