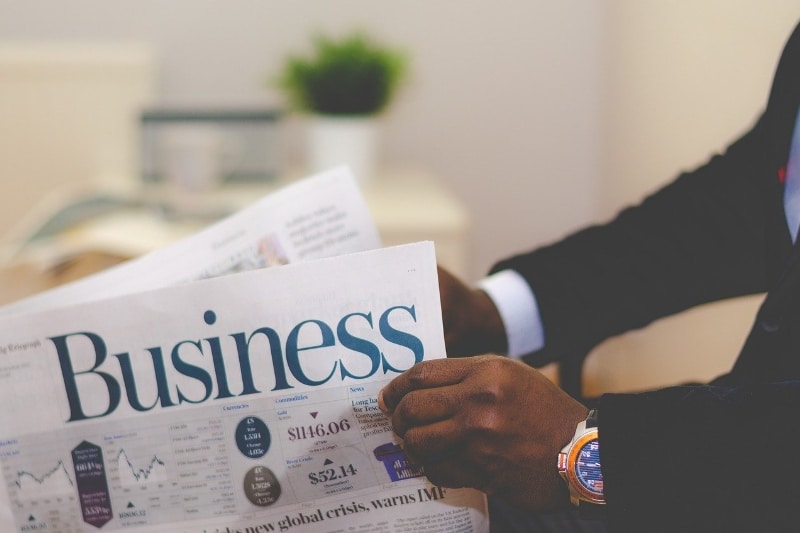 Business News
Business news to help you keep track of the latest developments and identify new opportunities across key sectors in Southeast Asia
Monthly Business News to Help You Understand the Market
B. Grimm Power to Develop Smart Grid for Industrial Estate
Thai power generation firm, B.Grimm has partnered with industrial developer Amata Corporation to help develop an industrial estate located in Chon Buri into a Smart City with ...
Venture Fund Starburst Launches Aviation Tech Accelerator Program in Singapore
San Francisco-based venture capital and consulting firm Starburst has launched its first Aviation Tech Accelerator Program in the city-state Singapore. The program is ...
US-Based Transit Data Platform Receives Investment from Public Transport Operator in Singapore
Swiftly, a big data platform for public transit, recently announced an investment round from SMRT Ventures, the Corporate Venture Arm of SMRT, a public transport operator in ...
Temasek and Bayer Formed New Company to Develop Seeds for Vertical Farms
Singapore's sovereign fund Temasek has joined hands with Bayer's investment arm, Leaps by Bayer, to form a new company and develop vegetable seed varieties that are suited ...
SP Group and NTU to Start Research and Education Initiatives Worth SGD 30 Million
Singapore's national power grid operator SP Group (SP) has allocated SGD 30 million (USD 22 million) for research and education initiatives in collaboration with  Nanyang ...
Singapore Enhancing Support for First-Time Entrepreneurs to Boost Startup Pipeline
Enterprise Singapore (ESG), a government agency that champions enterprise development in Singapore, will be enhancing the Startup SG Founder scheme with the aim of boosting ...
Net Increase of F&B Service Activities in Singapore in 1H2020 Despite COVID-19
The Singaporean food and beverage (F&B) sector continued to show signs of recovery in the first half of this year despite the COVID-19 outbreak. New F&B openings were ...
Japanese Construction Firm to Open Innovation Center in Changi Business Park
Kajima Corporation (Kajima), one of the largest construction companies in Japan, is investing nearly SGD 100 million (USD 74 million) to set up its first overseas innovation ...
Hyundai Motor to Make Electric Vehicles in Singapore Starting from 2022
South Korea's largest automaker Hyundai Motor plans to establish a manufacturing plant in Jurong Innovation District, Singapore, starting in October. Hyundai Motor expects to ...
Singapore General Hospital and Philips to Set Up Digital Pathology Center
Singapore General Hospital (SGH) is working together with Royal Phillips, a leading health technology company, to establish the Digital and Computational Pathology Center of ...
Vietnam Issues 2020-2030 Action Plan to Reduce Emissions
The Ministry of Construction has announced a national action plan on green growth covering the 2020-2030 period and focusing on reducing greenhouse gas (GHG) emissions in ...
Quang Tri to Have USD 350 Million Domestic Airport
The Quang Tri Domestic Airport will be constructed under a public-private partnership (PPP) model with total investment capital of USD 348.26 million, which will be mobilized ...
NutiFood Vietnam and Dupont Sign a New Partnership
Vietnam's leading nutrition group NutiFood is collaborating with American nutrition group DuPont to research on probiotic and litesse for a FDI (Foundation of Digestion & ...
New Zealand and Vietnam Cooperate on e-Cert for Food and Agricultural Trade
The representatives of the New Zealand Embassy to Vietnam, the Ministry of Agriculture and Rural Development (MARD) of Vietnam and the Ministry of Finance (MoF) of Vietnam ...
Denmark Cooperates with Vietnam to Build a 3.5GW Offshore Wind Project in Binh Thuan
Copenhagen Infrastructure Partners (CIP), together with Asiapetro and Novasia Energy, has signed a memorandum of understanding (MoU) with Binh Thuan People's Committee to ...
Tecco Group and Philux Global Funds Launch Infrastructure Fund for Vietnam
Vietnam-based Tecco Group has signed an agreement with PHILUX Global Funds, to launch PHILUX Infrastructure Fund, the first-ever Luxembourg-based infrastructure fund for ...
Shopback Officially Launched in Vietnam
ShopBack, the Asia Pacific region's leading rewards and discovery platform, launched its website and mobile app in Vietnam on August 8th. Founded in 2014, ShopBack now serves ...
Akzonobel Invests in a Green Manufacturing Plant
Dutch multinational company AkzoNobel has expanded its site in Vietnam, which includes a green manufacturing plant for marine and protective coatings as well as adhesive ...