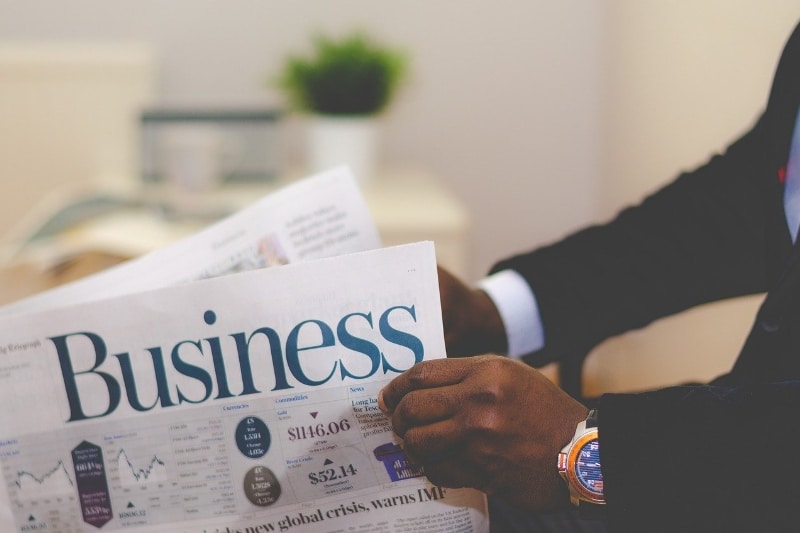 Business News
Business news to help you keep track of the latest developments and identify new opportunities across key sectors in Southeast Asia
Monthly Business News to Help You Understand the Market
BPPT Collaborates with Huawei to Develop 5G, AI and Cloud Technologies
BPPT, the Indonesian Agency for the Assessment and Application of Technology, recently signed an MoU with Huawei to strengthen Indonesia's talent and infrastructure in the ...
AQI Participates in Vietnam's Bespoke Lifestyle Industries
Aquarius International Development (AQI), a company specializing in high-end travel experiences and owned by the Norcal Venture Capital Group, will invest USD 250 million ...
Amdocs to Provide Privacy Solutions to AIA Thailand
Multinational software provider to communications and media companies Amdocs announced that it will implement its Amdocs DataOne privacy solution for AIA Thailand, which is a ...
Alternative Fundraising Channels Raise Over MYR 1 Billion
The Securities Commission Malaysia (SC), a statutory body regulating the capital market in the country, has reported that more than 2,500 micro, small and medium enterprises ...
Airlines See Clearer Skies as More Travel Restrictions Lifted
Philippine Airlines (PAL), Cebu Pacific, and AirAsia Philippines welcomed the lifting of restriction on non-essential travel abroad by the Philippines government effective ...
Thailand Appoints CAA to Draft New Drone Regulations
CAA International (CAAi), the technical cooperation arm of the UK Civil Aviation Authority, has been appointed by the Civil Aviation Authority of Thailand (CAAT) to draft new ...
Mondelez to Grow its Biscuit Business in the Philippines
Mondelez Philippines announced that it is expanding its snack products portfolio by entering the fast-growing and high-penetration cracker segment of the biscuits category in ...
Offshore Gas Pipeline Design Contract Awarded to McDermott
American offshore engineering, construction, and services provider McDermott has won a contract from Delta Offshore Energy to provide front-end engineering design (FEED) ...
Thales Alenia Space Signs Work Agreement for Indonesian Telecommunications Satellite
Satelit Nusantara Tiga (Satria), an Indonesian satellite provider and Thales Alenia Space, a French-Italian aerospace manufacturer, have signed a Preliminary Work Agreement ...
Japan to Export Defense Radar System to the Philippines
The Philippine Department of National Defense (DND) formally signed a contract to purchase an air surveillance radar system from Japan's Mitsubishi Electric Corp. ...
Sumitomo Investing in New Wire Harness Factory in the Philippines
Sumitomo Wiring Systems, Ltd., a subsidiary of Japan's Sumitomo Electric, is investing in a wiring harness manufacturing facility in Pangasinan that would generate 10,000 ...
Infrastructure Investments to Aid in Philippine Economic Recovery
The Philippine government is pushing infrastructure development under the administration's flagship "Build, Build, Build" program to help the country's economy recover from ...
Nestle Philippines Partners with Cement Manufacturer for Waste Management
Nestle Philippines and cement manufacturer, CEMEX Holdings Philippines, inked a partnership agreement to divert plastic waste laminates away from landfills in Cebu province ...
Distributors Appointed in the Philippines for COVID-19 Detection Helmet
A smart helmet designed to detect COVID-19 will be available in the Philippines as KC Wearable, a Chinese technology and innovation company, announced its partnerships with ...
DOE Clears Bidders for Petroleum Block Exploration in West Philippine Sea
The Department of Energy (DOE) in the Philippines has opened the bids submitted by parties interested to explore untapped energy resources in the West Philippine Sea under ...
Dito Telecommunity Partners with Fortinet as Security Service Provider
Dito Telecommunity, a joint venture between Dennis Uy's Udenna Corporation and China Telecoms which is going to be the Philippines' third telecommunications provider, has ...
New Study to Help Grow Exports of Philippine Products to EFTA Nations
The Department of Trade and Industry's Export Marketing Bureau (EMB) inked a tripartite agreement with the Swiss Embassy in Manila and the Swiss Import Promotion Program ...
Vinamilk Investing in Hi-Tech Dairy Farms in Laos
Vietnamese dairy giant Vinamilk has announced plans to increase its investment in Lao-Jagro, its Laotian subsidiary, by USD 41 million. The funds will be used to complete a ...