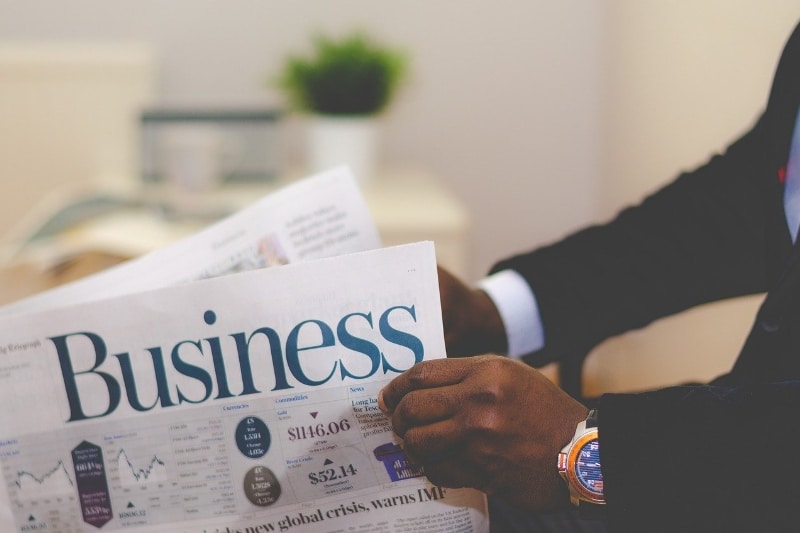 Business News
Business news to help you keep track of the latest developments and identify new opportunities across key sectors in Southeast Asia
Monthly Business News to Help You Understand the Market
Thai Government Aiming for Completion of Laos Rail Link by 2023
The government of Thailand is aiming for completion of the Thai-Sino high-speed railway project, linking Bangkok and Nong Khai, a Thai province on the border with Laos, by ...
Scania Opens New Assembly Facility in Thailand
Scania, a Swedish manufacturer of commercial vehicles, launched a new assembly facility for trucks and bus chassis in the Bangkok Free Trade Zone. The new factory, which also ...
New MRO Joint Venture Launched in Thailand's EEC
BOSA-Thayaan Aircraft Service Company (BTAS) has become the first aircraft maintenance, repair, and overhaul (MRO) organization to be approved under the Royal Thai ...
DEPA Thailand Partners with 6 IoT Companies to Support Digital Park Thailand
The Digital Economy Promotion Agency (DEPA) of Thailand has entered into partnerships with several companies specializing in Internet-of-Things (IoT) technologies. These ...
Companies Betting on Healthier Beverages in Thailand
Suntory PepsiCo Beverage (Thailand) Company Limited or SPBT, producer and distributor of the most popular beverages under Suntory and PepsiCo, is further expanding its array ...
Singapore Plans to Roll Out 5G Networks by 2020
Singapore plans to commence the roll out of 5th generation mobile networks (5G) by 2020.  With 5G, businesses and citizens can experience peak data rates of up to 100 times ...
Singapore Government to Issue Zero Waste Masterplan
The Singapore government plans to release its inaugural Zero Waste Masterplan later this year. The Masterplan will detail the government's upcoming policies and plans, ...
Singapore Developing Interoperability Framework for Digital Trade Documentation
Singapore is seeking to develop an interoperability framework, called "TradeTrust", for the exchange of digital trade documentation, in order to enable a more seamless and ...
Singapore Continues to Invest for Enhancing Global Connectivity
Speaking at the Committee of Supply Debate 2019, Singapore's Senior Minister of State for Transport and Health, Dr Lam Pin Min, talked about how Singapore continues to invest ...
Singapore and UK Telemedicine Companies Enter into Partnership
Singapore-based telemedicine service provider, MyDoc, entered into a partnership with UK-based digital healthcare firm, Synergix Health, to jointly offer telemedicine ...
Singapore Aims to Locally Produce 30 Percent of Food Requirement by 2030
The Singapore government has set a target to locally produce 30% of Singapore's nutritional needs by 2030. Currently, Singapore imports over 90% of its food requirements. To ...
SATS Opens New SGD 25 Million Kitchen Facility
On 11 March 2019, SATS Ltd. (SATS) unveiled a new SGD 25 million (USD 18.5 million) kitchen with food technologies that can preserve nutritional qualities and optimize taste ...
ENGIE to Design District Cooling System for Punggol Digital District
French multinational energy company, ENGIE, has been selected by JTC Corporation, Singapore's principal developer and manager of industrial estate, sand Singapore Institute ...
Bombardier to Quadruple Footprint of Singapore Service Center
Multinational aerospace manufacturing company, Bombardier, announced plans to more than quadruple the current footprint of its Singapore Service Center with an investment of ...
San Miguel Corporation to Fund PHP 1 Billion Cleanup of Tullahan River
San Miguel Corporation (SMC) has inked a five-year deal with the Department of Environment and Natural Resources (DENR) of the Philippines to cleanup the Tullahan river. SMC ...
Philips Partners with Ayala for Integrated Health Technology Solution
Philips Philippines and Ayala Healthcare Holdings Inc. (AC Health) signed a memorandum of understanding to build an integrated and advanced health technology solution. The ...
Philippines Unveils National ICT Ecosystem Framework
The Philippines' Department of Information and Communications Technology (DICT) has launched a roadmap for national ICT development and policy formulation co-developed with a ...
Philippines Secures Investment Pledges of USD 1.24 Billion from Japanese Firms
Trade and economic relationship between the Philippines and Japan remains strong, as the Department of Trade and Industry (DTI), Philippines and the Board of Investments ...