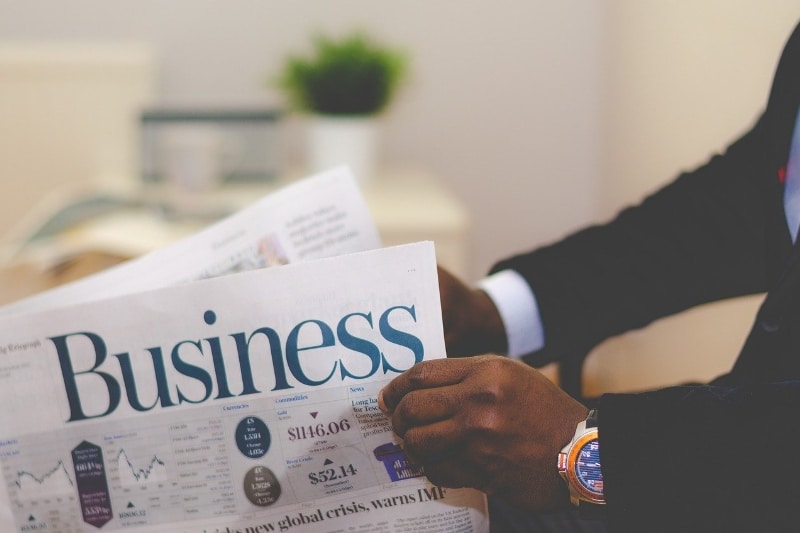 Business News
Business news to help you keep track of the latest developments and identify new opportunities across key sectors in South East Asia
Monthly Business News to Help You Understand the Market
Hyundai Motor to Make Electric Vehicles in Singapore Starting from 2022
South Korea's largest automaker Hyundai Motor plans to establish a manufacturing plant in Jurong Innovation District, Singapore, starting in October. Hyundai Motor expects to ...
Singapore General Hospital and Philips to Set Up Digital Pathology Center
Singapore General Hospital (SGH) is working together with Royal Phillips, a leading health technology company, to establish the Digital and Computational Pathology Center of ...
Vietnam Issues 2020-2030 Action Plan to Reduce Emissions
The Ministry of Construction has announced a national action plan on green growth covering the 2020-2030 period and focusing on reducing greenhouse gas (GHG) emissions in ...
Quang Tri to Have USD 350 Million Domestic Airport
The Quang Tri Domestic Airport will be constructed under a public-private partnership (PPP) model with total investment capital of USD 348.26 million, which will be mobilized ...
NutiFood Vietnam and Dupont Sign a New Partnership
Vietnam's leading nutrition group NutiFood is collaborating with American nutrition group DuPont to research on probiotic and litesse for a FDI (Foundation of Digestion & ...
New Zealand and Vietnam Cooperate on e-Cert for Food and Agricultural Trade
The representatives of the New Zealand Embassy to Vietnam, the Ministry of Agriculture and Rural Development (MARD) of Vietnam and the Ministry of Finance (MoF) of Vietnam ...
Denmark Cooperates with Vietnam to Build a 3.5GW Offshore Wind Project in Binh Thuan
Copenhagen Infrastructure Partners (CIP), together with Asiapetro and Novasia Energy, has signed a memorandum of understanding (MoU) with Binh Thuan People's Committee to ...
Tecco Group and Philux Global Funds Launch Infrastructure Fund for Vietnam
Vietnam-based Tecco Group has signed an agreement with PHILUX Global Funds, to launch PHILUX Infrastructure Fund, the first-ever Luxembourg-based infrastructure fund for ...
Shopback Officially Launched in Vietnam
ShopBack, the Asia Pacific region's leading rewards and discovery platform, launched its website and mobile app in Vietnam on August 8th. Founded in 2014, ShopBack now serves ...
Akzonobel Invests in a Green Manufacturing Plant
Dutch multinational company AkzoNobel has expanded its site in Vietnam, which includes a green manufacturing plant for marine and protective coatings as well as adhesive ...
AIA Introduces 'Personal Medical Case Management Service' in Vietnam
On July 16, AIA launched its Personal Medical Case Management Service (Song Hanh Y Te) in Vietnam along with global healthcare services provider Medix Group to support ...
New Tender for the Thailand Genomics Sequencing Center
Following the 2019 approval from the Eastern Economic Corridor (EEC) Committee of a plan to set up a genome sequencing facility aiming to raise Thailand's competitiveness in ...
Thai Shipbuilder Launches New Patrol Vessels for the Royal Thai Navy
Marsun Limited, a Thai shipbuilding company, has built two more M36-class patrol boats which will enter service with the Royal Thai Navy (RTN), with the boats being built at ...
PTT Global Chemical to Buy Automation Equipment from Doosan
PTT Global Chemical, Thailand's state-run petrochemical company, has signed a USD 13 million contract with Korea's Doosan Logistics Solution. The Korean company will provide ...
Thai Cabinet Approval Requested for Two New Rail Routes in the North and Northeast
Approval for two new rail routes, the Den Chai-Chiang Rai-Chiang Khong in the upper North and the Ban Phai-Mukdahan-Nakhon Phanom in the upper Northeast, will be requested ...
Rayong Province Seeks Funds for Wastewater Treatment Projects to Cope with EEC
The Rayong Provincial Administration Organization, as one of three provinces where the Eastern Economic Corridor (EEC) is located, has requested new funds from the EEC Policy ...
New Thai JV to Focus on Telecom Services Via Low-Earth Orbit Satellites
Thaicom and CAT Telecom recently announced the creation of Nation Space and Technology Company Limited, a joint venture (JV) between the two companies. The JV will focus on ...
Investments in Thailand's Food Sector Increase Despite COVID-19 Outbreak
Since 2019 a total of 116 investment promotion applications for food processing and drinks manufacturing projects in Thailand have been registered, totaling USD 600 million ...