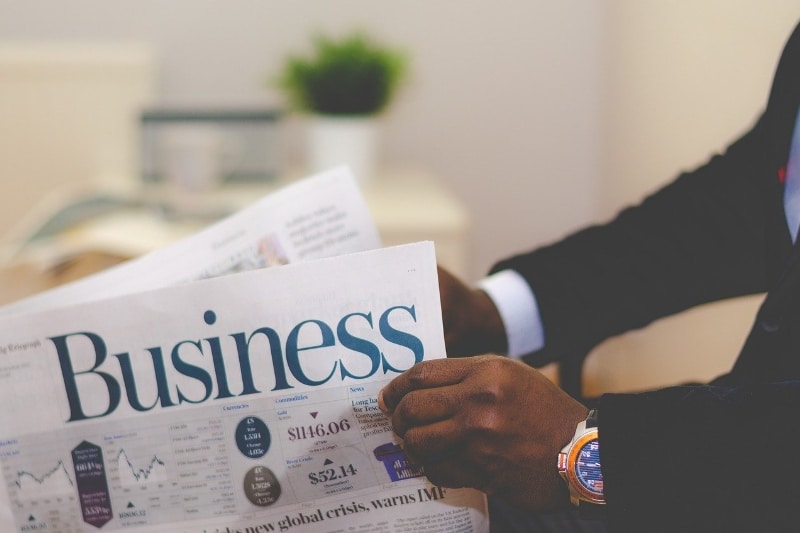 Business News
Business news to help you keep track of the latest developments and identify new opportunities across key sectors in Southeast Asia
Monthly Business News to Help You Understand the Market
Philippines to Enjoy Duty Free Market Access to the UK
The UK Department for International Trade in the Philippines recently announced that more than 80% of exported Filipino products, and 99% of total goods by value exported ...
The Philippines to Buy Chinook Helicopters from the US, Scraps Deal with Russia
It has been reported that the Philippines is currently considering buying Chinook helicopters from the United States. The development would follow the cancellation of a ...
Cargill Invests in ProfilePrint and Launch of a Compact Urban Farm with Four Times the Usual Productivity
Global food corporation Cargill is the most recent among the list of high-profile corporate investors in Singapore food grading start-up ProfilePrint, putting in an ...
CEMEX Philippines Unveils Low Carbon, Eco-friendly Vertua Product Line
Cement company CEMEX Philippines recently showcased its low carbon, eco-friendly Vertua product line and sustainability efforts during the Department of Public Works and ...
URC Partners with Asahi to Venture into Cultured Milk Category
Universal Robina Corp. (URC), one of the Philippines' largest food companies, is expanding into the PHP 6.5 billion (USD 112.9 million) cultured milk category with a new ...
Philippine Home Needs Retailer Continues Store Network Expansion
AllHome, the country's one-stop full-line home center, is ramping up expansion as it banks on sustained optimism among consumers in the post-pandemic scenario. "The ...
Nanomix Enters into Distribution Agreement for Its Mobile Diagnostic Platform in Singapore and Brunei
Nanomix, an American developer of mobile, affordable, point-of-care diagnostics, has recently announced that it has entered into a distribution agreement with Bioasia, a ...
Singapore and Rotterdam Collaborate to Develop a Sustainable and Digitalized Shipping Industry
The Maritime and Port Authority of Singapore (MPA) and the Dutch Port of Rotterdam have signed a memorandum of understanding (MOU) to develop a sustainable and digitalized ...
Dirgantara Indonesia Agrees on MRO Contract Worth USD 150 Million for C-130 Planes
Dirgantara Indonesia, a state-owned aerospace company, and Unity Accipiter Corporation (UAC), a Unity Resources Group subsidiary located in California, have signed a general ...
IoT and AI Services in Improving Utilization of Indonesian Geothermal Power Plant
Japanese Toshiba Energy Systems & Solutions (ESS) Corporation, through its Indonesian subsidiary, Toshiba Asia Pacific Indonesia, announced a deal with PT Geo Dipa ...
Malaysia and Qatar to Explore Collaboration in Economic Fields
Malaysia and Qatar hope to elevate their bilateral relationship through cooperation in economic fields like Islamic financing and the digital economy. The announcement was ...
Pertamina Indonesia Launches Green Hydrogen Pilot Project
Indonesia holds around 40% of the world's geothermal energy reserves. With the correct investment strategy, Indonesia might boost its sector activities and create ...
Cosmetics Brands from South Korea 'K-Beauty' Sees Prospect in Indonesia
South Korean cosmetics businesses are battling established Western and Japanese rivals in Indonesia, a country increasingly enthralled with the worldwide Korean cultural ...
Indonesia, Singapore Cooperates in the Blue Carbon Research Project
Indonesia and Singapore plan to collaborate on a study of carbon collected and stored by coastal and marine ecosystems. The blue carbon project's findings might help ...
Indonesia Pushes Sorghum and Corn Production to Improve Food Supplies
The Indonesian government is working on a multi-year program to increase sorghum and corn production to ensure food supply and as an alternative to wheat, as the Ukraine ...
Indonesian Navy Acquires New Hospital Ship
The Indonesian Navy (TNI AL) took possession of the second of three hospital ships, the KRI Dr. Rajiman Wedyodiningrat-992, in Surabaya, East Java, after the state-owned ...
Indonesia and DP World Funds Malacca Straits' Port Expansion
The Indonesian state-owned port operator, Pelabuhan Indonesia (Pelindo), as well as a partnership comprised of the country's sovereign wealth fund and logistics business, DP ...
Petronas and South Korean Conglomerates Announce Collaboration to Establish CCS Value Chain
Malaysia is pursuing an ambitious initiative to advance the region's carbon capture and storage (CCS). National energy firm Petronas has inked a Memorandum of Understanding ...