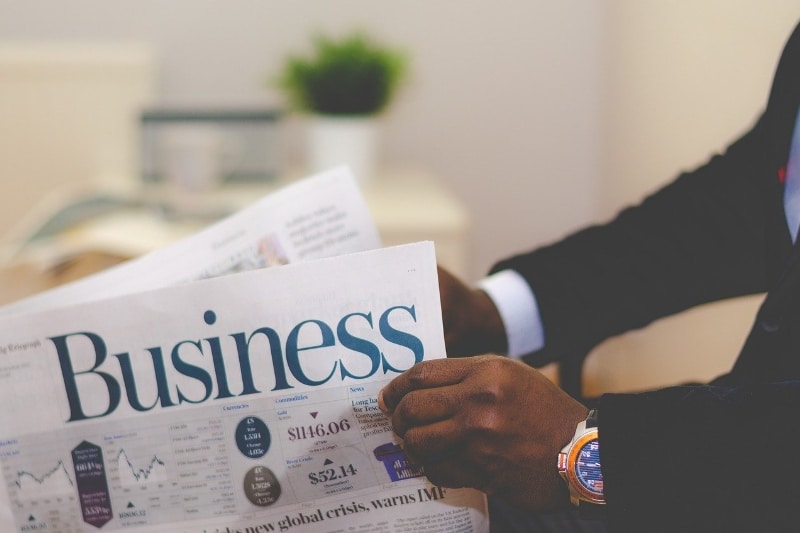 Business News
Business news to help you keep track of the latest developments and identify new opportunities across key sectors in Southeast Asia
Monthly Business News to Help You Understand the Market
Vietnam's First Cargo Airline Close to Takeoff
As freight demand grows, Vietnam's Ministry of Transport has sought the Prime Minister's consent to grant a license to IPP Air Cargo, marking it to be the country's first ...
Malaysia's Trade Outlook Remains Optimistic, Records USD 53.89 Billion in March
Department of Statistics Malaysia (DOSM) announced that Malaysia's total trade increased by 27.3% year-on-year (y-o-y) in March 2022, with a strong record of MYR 236.6 ...
Consortiums Led By Boost, Grab, Sea, Aeon, and KAF Awarded Malaysia's Digital Bank Licenses
Malaysia's Central Bank, Bank Negara Malaysia (BNM) has announced the five successful applicants for the digital bank licenses, in an effort to boost financial inclusion in ...
Philippines Attracts More Investments from US Companies
Several US companies have expressed interest to invest further in the Philippines, taking advantage of the incentives brought forth by recently enacted laws that liberalized ...
Airbus Boosts Support for the Philippines' Defense Needs
A multinational aerospace company, Airbus, sees the Philippines as an important market for the company. The country's defense market is poised to grow since the country is ...
Vietnam to Designate New Specialized Zones for Agriculture
Ho Chi Minh City (HCMC) will work with the Ministry of Agriculture and Rural Development to develop five zones in 13 provinces dedicated solely to agriculture, forestry, and ...
The Philippines' DOST Collaborates with Australia's RMIT on Digital Healthcare System
The Philippines' digital healthcare system gets a boost from Australia after the Philippines' Department of Science and Technology (DOST) and Australia's Royal Melbourne ...
JICA Continues to Support the PH Agriculture
The Japan International Cooperation Agency (JICA) extended its continued support to the endeavors of the Philippine Department of Agriculture (DA) during a courtesy call on ...
Chioson Fully Shifts to Renewable Energy by Tapping First Gen
Chioson Group, a Cebu-based steel manufacturer and property developer is set to be a carbon-neutral firm by 2025 as it completely shifted to renewal energy by tapping First ...
Filipino Consumers Deliberate on Spending More on Retail Shopping
The data from the Q1 2022 Consumer Pulse Study by TransUnion revealed a shift in spending priorities as the Philippine economy reopened early this year. Eager to move on from ...
Shizen Malaysia to Build One of the Largest Floating Solar Facilities in South East Asia
Japanese EPC contractor Shizen Energy, through its local unit, Shizen Malaysia Sdn Bhd, is planning to build a 150 MW floating solar power plant in Durian Tunggam Dam, Melaka ...
Enza Zaden Opens Its First Regional R&D Facility in Malaysia for Agriculture Seed Research
Enza Zaden, a leading vegetable-breeding firm from the Netherlands announced the completion of its first South East Asia Research and Development (R&D) infrastructure ...
Petronas and Aerodyne Team Up to Commercialize Drone-Based Solutions
Malaysia's national oil and gas firm, Petronas, has formed a strategic collaboration with a homegrown global leader in drone technology, Aerodyne Group, to examine the ...
DAdvance Agarwood to Partner with Huawei Technologies on Cloud-Based Digital Solutions
Malaysia's major agarwood producer, DAdvance Agarwood Solutions Sdn Bhd (DAAS) has inked a memorandum of understanding (MOU) with Huawei Technologies Malaysia to implement ...
TTM Technologies to Invest USD 130 Million for Its First PCB Manufacturing Plant in Penang
US-based TTM Technologies Inc (TTM) will open a new, highly automated printed circuit board (PCB) manufacturing plant in Penang state, Malaysia, with a proposed capital ...
ACES to Soon Open Its Seventh Hardware Store in Indonesia
PT Ace Hardware Indonesia Tbk (ACES), a retail company of Kawan Lama Group, launched its new outlet last week in Karawaci, Tangerang. Helen Tanzil, Corporate Security of ...
Vale and Huayou Signed Agreement for the HPAL Project in Indonesia
On April 28th, PT Vale Indonesia and Zhejiang Huayou Cobalt Company Limited signed a Framework Cooperation Agreement (FCA) to develop a High-Pressure Acid Leaching (HPAL) ...
City Energy Unveils Cross-Border EV Charging Service in Malaysia And Singapore
Singapore's sole piped town-gas provider, City Energy, is investing over SGD 100 million (USD 72 million) to develop the first electric vehicle (EV) charging service in ...