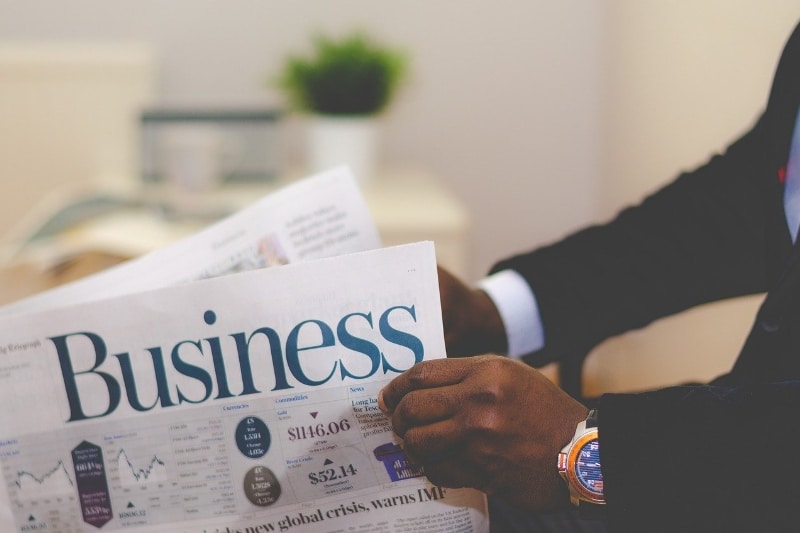 Business News
Business news to help you keep track of the latest developments and identify new opportunities across key sectors in Southeast Asia
Monthly Business News to Help You Understand the Market
Indonesia's Bio Farma Acts to Strengthen Healthcare Ecosystem
Merck and Indonesia's state-owned pharmaceutical holding company PT Bio Farma have entered a licensing agreement for the state-owned drug manufacturer to produce the MSD ...
SEA Ltd to Increase Investments, Open Cloud Computing Centre and Warehouse in Malaysia
SEA Limited (SEA Ltd), a Singapore-based e-commerce giant and the parent company of Shopee, the largest pan-regional e-commerce platform in Southeast Asia and Taiwan, has ...
Singapore's Tech Industry to Push Digital Trust, Talent, and Sustainability
SGTech, a trade association for the tech industry, has proposed nine recommendations to the Ministry of Finance to develop digital trust capabilities, provide skill-based ...
Accelerated Climate Change Agenda Added in PDP 2023-2028
An entire chapter on climate change was recently added to the Philippine Development Plan (PDP) 2023-2028, entitled "Chapter 15: Accelerate Climate Action and Strengthen ...
Thailand Launches Tax Incentives for Biodegradable Plastic
The Ministries of Industry and Finance have joined forces to launch a new program of tax incentives designed to encourage businesses to reduce their use of non-biodegradable ...
OWJJ Awarded Contract for the First Large-Scale Wastewater Treatment Plant
Obayashi Corporation, PT. Wijaya Karya, JFE Engineering Corporation and PT. Jaya Konstruksi Manggala Pratama, have formed a joint venture company OWJJ JV, which has been ...
Vietnam´s Aviation Authority Proposes Fleet Size Expansion
Vietnam´s Ministry of Transport has been advised by the Civil Aviation Authority of Vietnam (CAAV) to let airlines expand their fleets in order to meet domestic demand and ...
Contracts Worth RM8 Billion Expected to be Signed at Lima 2023
At the Langkawi International Maritime and Aerospace Exhibition 2023 (Lima'23), Defense Minister Datuk Seri Mohamad Hasan expects more than MYR 8 billion (USD 1.8 billion) ...
NEA Refreshes Singapore's Environment Services Industry Plan
Singapore launched the Environmental Services Industry Transformation Map (ES ITM) 2025 in January 2023, which aims to improve productivity and raise standards in the ...
Philippine Government Pushing for Defense Modernization
In 2023, the Philippine government allocated a total of PHP 45 billion (USD 814.5 million) for the Armed Forces of the Philippines Modernization Program (AFPMP), which is PHP ...
Starbucks Plans to Reach 100 Stores in Vietnam
After ten years in Vietnam, Starbucks expects to open its 100th location there in the second quarter of 2023 and continue to expand in the foreseeable future.  The US ...
Bank of Thailand Set to Allow Virtual Banks
The Bank of Thailand (BOT) recently issued a Consultation Paper on Virtual Bank Licensing Framework to introduce virtual banks as new financial service providers. The BOT ...
Intermap Announces New Government Project in Malaysia
Intermap Technologies, a global leader in 3D geospatial data and intelligence solutions, has announced that it was awarded another government contract in Malaysia to provide ...
Hyundai to Roll Out First Singapore-Assembled Cars in 2023
Hyundai Motor's assembly plant in Singapore is set to begin producing the electric Ioniq 5 in the first half of 2022. The plant is located at the Hyundai Motor Group ...
BASF and Eramet to Invest in a USD 2.6 billion Nickel Smelting Facility in Indonesia
Germany's BASF is finalizing a USD 2.6 billion partnership deal with French miner Eramet to invest in a nickel processing facility in Indonesia. The project, which will ...
Bistro Group to Launch More International Food Brands in the Philippines
The Bistro Group, a company that manages different international dining concepts, announced expansion plans for the first quarter of the year. In a statement, Bistro Group ...
Vietnam and South Korea to Open Technology Research Center
The Vietnam-Korea Institute of Science and Technology (VKIST) was inaugurated on January 17 at the Hoa Lac Hi-tech Park in Hanoi. The VKIST is one of Vietnam's largest ...
Thailand to Start Construction of the USD 8.8 Billion Eastern Aviation City Project
It has been recently reported that the government of Thailand will launch construction works for the THB 290 billion (USD 8.8 billion) Eastern Aviation City. The initiative ...