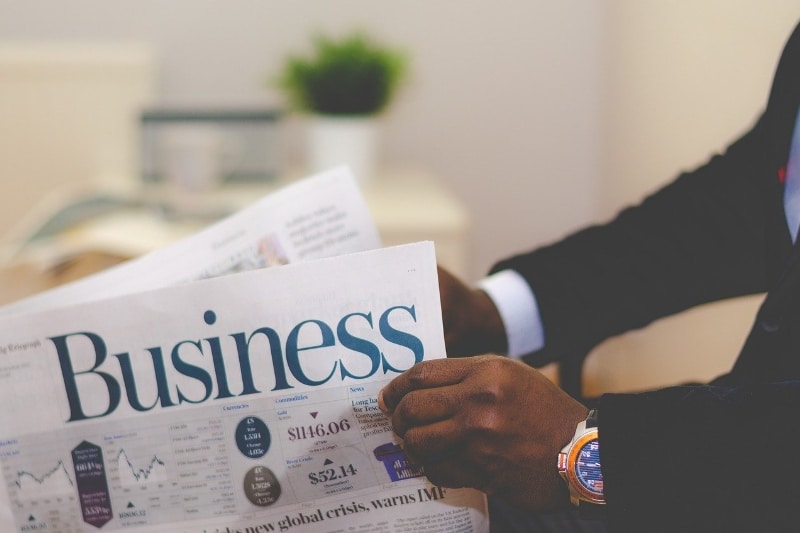 Business News
Business news to help you keep track of the latest developments and identify new opportunities across key sectors in Southeast Asia
Monthly Business News to Help You Understand the Market
Japanese Confectionery Company to Start Local Production in Thailand
Goyo Food Industry Co, a Japanese frozen confectionery maker, has decided to start producing frozen cakes in Thailand, in partnership with a domestic manufacturer, to ...
Car Makers Investing in Electric Vehicle Production in Thailand
The Thailand Board of Investment (BOI) announced at the end of June 2020 that it has approved 24 projects by car makers to produce electric vehicles of all types in Thailand, ...
Thailand to Enhance Promotional Privileges to Attract Foreign Investors
In order to address the effect of the pandemic on international investment in Thailand, the Eastern Economic Corridor (EEC) Office announced that it will rework and increase ...
Thailand to Develop Smart Airports Using 5G Technology
The National Broadcasting and Telecommunications Commission (NBTC) and the Department of Airports (DoA) in Thailand have signed a "5G Smart Airport" memorandum of ...
Thailand's First Large-Scale Floating Solar Plant Connected to Grid
In June 2020, it was announced that the first large scale floating solar power facility in Thailand, with a capacity of 12.5 MW, had started supplying power to the national ...
Singapore Government Boosts ICT Spending to USD 2.52 Billion for FY2020
The Singaporean government plans to increase the total projected value of its ITC contacts for fiscal year 2020 to USD 2.52 Billion, representing a 30% increase from 2019. ...
Singapore Focuses on Diversification of Food Supply Sources
In response to the disruption caused by the COVID-19 pandemic, the Singapore Food Agency is actively seeking new suppliers to diversify food sources in order to ensure ...
Singapore Allocating USD 14 Billion for Research in High Impact Areas
The government of Singapore is setting aside SGD 20 billion (USD 14.5 billion) to support basic and applied research in high impact areas, such as health and biomedical ...
Key Industry Players Team Up for First End-To-End Decarbonization Process in Singapore
Four industry leading companies, Keppel Data Centres, Chevron, Pan-United, And Surbana Jurong signed a Memorandum of Understanding (MOU) committing to work together and ...
Singapore to Move Forward with Long Term Infrastructure Plans
Singapore will continue and complete its mega infrastructure projects, including key projects such as Changi Airport Terminal 5, Tuas Mega Port, and submarine cable hubs, ...
Singapore's Manufacturing Sector Grows by 2.5% Y-o-Y in Second Quarter
Based on advance estimates from the Ministry of Trade and Industry, the manufacturing sector in Singapore grew by 2.5% on a year-on-year basis in the second quarter, slower ...
National University of Singapore Develops New COVID-19 Swab Designs
Two research teams from the National University of Singapore (NUS) have developed three new nasopharyngeal (NP) swab designs, which will be used in testing for the SARS-CoV-2 ...
Singapore's Defense Industry Launches New Work-Learn Program for Cyber Specialists
The Ministry of Defense (MINDEF) of Singapore recently inked an agreement with the National University of Singapore (NUS) to enable full-time national servicemen (NSFs) to ...
Singapore-based Cleantech Solar Gets USD 75 Million Green Loan from ING
Singapore-based Cleantech Solar, a leading commercial and industrial focused solar PV (photovoltaic) developer with operations across Asia, has secured a USD 75 million green ...
Philippines Secured EUR 250 Million Loan for Infra Development and Financial Inclusion
The Department of Finance (DOF) of the Philippines and Agence Française de Développement (AFD; French Development Agency) have signed two credit facility agreements worth EUR ...
Eagle Cement Pushes USD 31 Million Factory Expansion
Eagle Cement Corp will increase its cement production this year as it pursues to put up its fifth manufacturing facility in San Ildefonso, Bulacan. In a recent statement, ...
Philippines' National Treasury Introduces Blockchain Based Bond Buying App
The Bureau of Treasury (BTr) of the Philippines has officially launched a bond buying app, the first in Asia to offer retail treasury bonds leveraging on blockchain ...
Philippine Navy to Commission New Missile Boats
Despite the effects of the COVID-19 pandemic and the budget fallout caused by this, the Philippine Navy (PN) still wants to push through with its modernization program. The ...