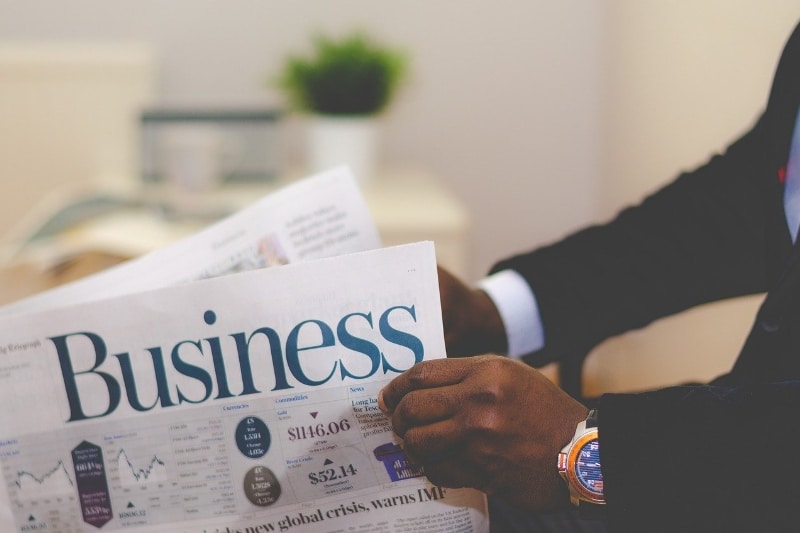 Business News
Business news to help you keep track of the latest developments and identify new opportunities across key sectors in Southeast Asia
Monthly Business News to Help You Understand the Market
Indonesia Mandates Oxygen Producers to Prioritize Medical Oxygen
Indonesia, which is currently battling its latest wave of Covid-19, is in great need of oxygen. The government has released a mandate for oxygen producers to prioritize ...
Jokowi's New Economic Strategy for Indonesia to Focus on Green Economy
President Jokowi recently unveiled a three-pronged economic strategy to speed up the country's economic growth. Green economy is a key focus of the strategy, together with ...
Indonesia to Start Construction of Its Fist Utility-Scale Floating Solar Power Plant
Masdar, one of the world's leading renewable energy companies, and PT PJBI, a subsidiary of Indonesia's state-owned electricity company PT PLN, have announced that financial ...
Indonesia Witnesses 7% Economic Growth in Q2 2021
After contractions in the previous four consecutive quarters, Indonesia's economy registered its first growth in Q2/2021. According to Statistics Indonesia (BPS), Indonesia's ...
Indonesia Allocates USD 9.3 Billion for 2022 Defense Budget
The Indonesian government has revealed a 2022 defense budget of IDR 134.1 trillion (USD 9.3 billion). According to the Ministry of Finance, the number reflects a 12% increase ...
Indonesia's Fisheries Platform Aruna Obtains USD 35 Million in Funding
Aruna, a leading fisheries and marine platform in Indonesia, has announced that it has raised USD 35 million in Series A funding. Founded in 2016, Aruna's tech-enabled ...
ZALORA Singapore Launches E-Commerce Booster Package
Leading fashion and lifestyle e-commerce platform, ZALORA, announced the launch of its first E-Commerce Booster Package in partnership with Enterprise Singapore, Singapore's ...
Warung Pintar Pushes for Digitization of Distribution Systems in the Traditional Grocery Sector
Warung Pintar, an Indonesian startup helping digitize the country's vendors, has announced a collaboration with Coca-Cola Europacific Partners Indonesia (CCEP Indonesia) to ...
South Korea's Retailer emart24 Opens First Outlet In Malaysia
Leading South Korean convenience store chain, emart24 has launched its first outlet in Malaysia, and plans to establish over 300 outlets nationwide within five years. The ...
Signs of Retail Recovery in the Philippines
Swedish furniture maker has announced that IKEA Philippines will open its outlet in the Philippines in the 4th quarter of 2021. It was originally planned to open in 2020 but ...
Muji to Open First Store in Hanoi
Muji, a renowned Japanese retail company selling a wide variety of consumer goods, recently opened its first flagship store in Hanoi's Vincom Center Metropolis, after opening ...
AirAsia Acquires Gojek's Thailand Operations in Thailand
AirAsia Digital (the digital arm of multinational low-cost airline AirAsia) and ride-hailing unicorn Gojek have announced a partnership whereby AirAsia Digital will acquire ...
Thailand Developing 5G Powered Health Information System
Thailand is developing a 5G-powered intelligent medical information system in cooperation with five organizations including Mahidol University's Faculty of Engineering, the ...
Tessa Therapeutics and A*STAR's Collaborate to Form Cell Therapy Laboratory
Tessa Therapeutics Ltd. (Tessa), a clinical-stage cell therapy company developing next-generation cancer treatments for hematological malignancies and solid tumors, is ...
TE Asia Invests USD 50 million in Indonesian Health Projects
TE Asia Healthcare Partners, a healthcare group backed by US private equity firm TPG Capital, and Altrui Investment Management are investing USD 50 million in two medical ...
South Korea's SK Group to Invest in Vietnam's Largest Pharmacy Chain
SK Group, one of South Korea's largest conglomerates, has been reported to be planning an investment in Vietnam's largest pharmacy retail chain, Pharmacity, with an expected ...
SNC-Lavalin to Deliver High-Tech Manufacturing Facility in Malaysia
SNC-Lavalin Group Inc., a fully integrated professional services and project management company headquartered in Canada, has been commissioned by US-based firm DexCom Inc., a ...
Digital Health Apps Flourish in the Philippines Amid the Pandemic
Digital health platforms in the Philippines are expected to remain flourishing as the COVID-19 pandemic continues as evidenced by several apps reporting accelerated numbers ...