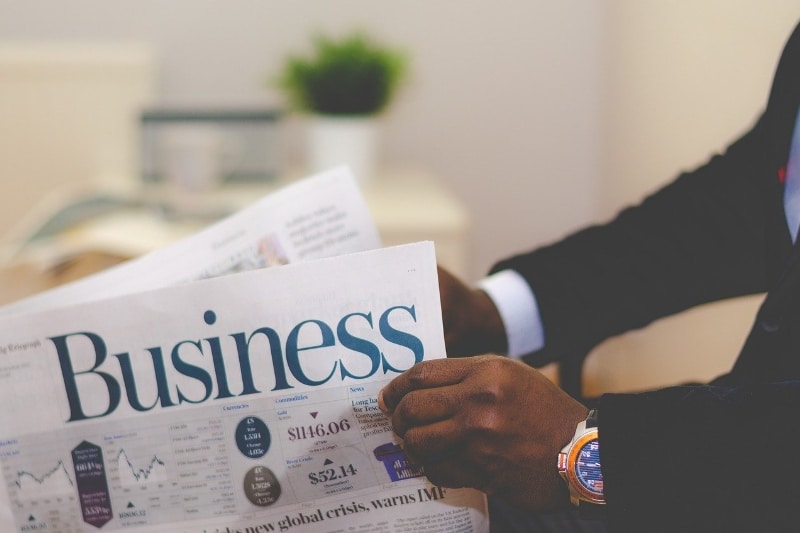 Business News
Business news to help you keep track of the latest developments and identify new opportunities across key sectors in Southeast Asia
Monthly Business News to Help You Understand the Market
EDP Renewables to Enter Vietnam's Growing Solar Power Market
EDP Renewables (EDPR), a global leader in renewable energy headquartered in Spain, has announced its entry into Vietnam via a 28 megawatts of AC power (MWac) solar ...
ADB to Focus Its 5-years Partnership with Thailand on Private Sector-Led Growth and Knowledge Solutions
The Asian Development Bank (ADB) has endorsed a new 5-year country partnership with Thailand to achieve its goal of becoming a high-income nation through sustainable economic ...
Vietnam's Economy Outperforms Expectations
DBS Bank´s experts predict that Vietnam's economy will grow at a rate of 6-6.5% during the next decade, surpassing Singapore by 2030 in terms of total GDP. Vietnam's GDP was ...
Sarawak Government, Alibaba Cloud Join Hands to Drive Digitalization Among SMEs
Sarawak Digital Economy Corporation Berhad (SDEC), a Sarawak state government-owned corporation has established a partnership with Alibaba Cloud, the digital technology and ...
Philippines to Strengthen Trade and Investment Ties with Switzerland
The Philippines has reaffirmed its commitment to expand two-way trade and investment ties with Switzerland and deepen cooperation in cleantech and renewable energy, ...
Pacific Alliance-Singapore Free Trade Agreement (PASFTA) is Formed
The Pacific Alliance (PA) and Singapore successfully concluded negotiations of the Pacific Alliance-Singapore Free Trade Agreement (PASFTA), which is expected to enhance ...
Indonesia Improves in World Competitiveness Ranking
Indonesia has jumped three places in a global competitiveness ranking in 2021 thanks to its economic resilience amid the Covid-19 pandemic, the improvement in government ...
Vietnam Airlines Awards MRO Contract to StandardAero
Vietnam's national carrier Vietnam Airlines has awarded to StandardAero a new multiple-year Aviation Maintenance, Repair and Overhaul (MRO) contract for the Pratt & ...
Turkish Technic Partners with Sapura Technics To Expand MRO Services in Malaysia
Turkish Technic, an aircraft maintenance, repair and overhaul (MRO) firm for Turkish Airlines, signed a Heads of Agreement (HOA) with Sapura Technics as part of its plan to ...
Singapore Air Force Increases Operational Efficiency With New Technologies
The Republic of Singapore Air Force (RSAF) will incorporate advanced fourth industrial revolution technologies to enable more effective and faster operations. Advancements ...
Philippines Restores Criticial Security Pact with the US
On July 30, 2021, Philippine President Rodrigo Duterte restored the Visiting Forces Agreement (VFA) with the United States, a 1998 critical security pact that lays out the ...
New Defense Holding Company to be Formed Amidst Drive in Military Modernization in Indonesia
The Indonesian government aspires to establish a new holding firm, which will combine the capabilities of the country's state-owed defense industrial base, by the fourth ...
Mu Space Opens First Satellite Manufacturing Facility in Southeast Asia
Thai space technology company mu Space has opened the first dedicated aerospace manufacturing facility in Southeast Asia. Measuring more than 2,200 square meters, the factory ...
Thai Union and V Foods to Expand Plant Based Food Businesses
Thai Union Group PCL and V Foods (Thailand) Co., Ltd. have recently signed a memorandum of understanding (MoU) to develop and expand their plant-based food businesses. Under ...
USD 5.9 Million Agri-Industrial Hub to be Built in Taguig City
The Department of Agriculture (DA) will establish the first Agri-industrial Business Corridor (ABC) for freshwater aquaculture and urban farming in Taguig, in partnership ...
New Launch of Plant-Based Meat Products in Indonesia
Indonesian plant-based meat startup Green Rebel has launched two new plant-based whole cut steak products in Indonesia in order to help bridge the growing demand for beef and ...
New App to Help Fish and Shrimp Farmers in Singapore
Blue Aqua International, analytics software company SAS and Temasek Polytechnic's Aquaculture Innovation Centre are collaborating to support the local aquaculture industry in ...
IFC to Invest USD 43 Million Supporting Pork Production in Vietnam
The International Finance Corporation (IFC), the largest global development institution focusing on the private sector in emerging markets, is helping GREENFEED Vietnam ...