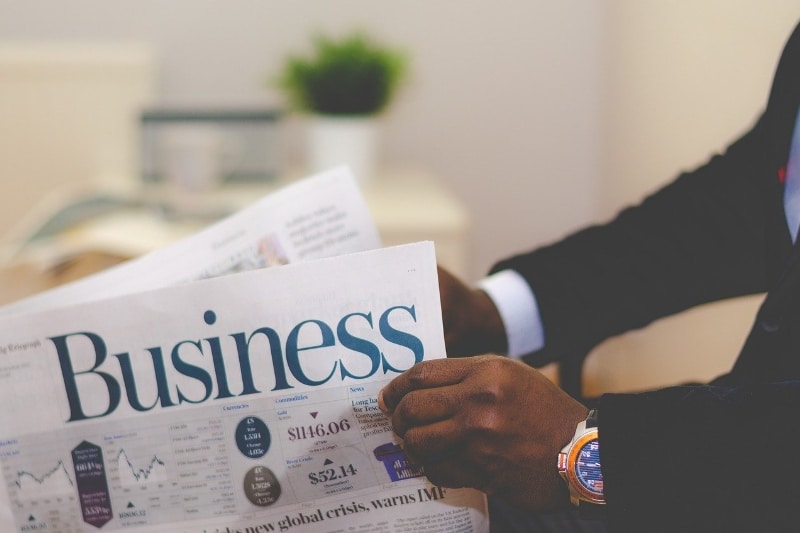 Business News
Business news to help you keep track of the latest developments and identify new opportunities across key sectors in Southeast Asia
Monthly Business News to Help You Understand the Market
ST Engineering and IAI Partner to Sell Advanced Naval Missile Systems
Singapore Technologies Engineering (ST Engineering), through its land system division, announced the signing of a partnership with state-owned Israel Aerospace Industries ...
RTS Project Officially Launch with Malaysian and Singaporean Prime Ministers Present
An official ceremony marked the restart of work on the Rapid Transit System (RTS) Link, which will transport passengers between Johor and Singapore and was attended by both ...
Nine Companies Receive Funding to Boost Singapore's Cyber Defense
The Cyber Security Agency of Singapore (CSA) selected 9 companies, namely Singapore based Group IB, Secure IC, Acronis, Amaris.AI, Scantist, SecureAge and InsiderSecurity as ...
ENGIE, Senoko Energy and Electrify Launch First P2P Energy Trading Platform in Singapore
A collaboration between Senoko Energy, Electrify and Engie Factory, the venture arm of French multinational electric utility company, ENGIE, has brought to life the first ...
Bosch Launches Training Program to Help Manufacturing Industry Prepare for Future
German giant Bosch, through its Bosch Rexroth Training Centre (BRRTC), has launched its first Industry 4.0 program in Singapore, aiming to train about 1,500 technicians and ...
Telemedicine Act Filed at House of Representatives
A bill that will develop and expand telemedicine and electronic health (eHealth) in the Philippines has been filed at the House of Representatives. The Philippine E-Health ...
Philippines' Transportation Sector Seeks to Go Cashless
PayMaya, the Philippines' only end to end digital payment solutions provider, aims to fully digitalize the entire transportation chain with the support of the Department of ...
Philippine Government Set to Implement Another Round of Economic Stimulus Package
The Philippine government is getting ready to rollout its second phase of stimulus package as the Bayanihan 2 is only awaiting the signature of President Rodrigo Duterte for ...
Philippine Armed Forces Allocates USD 2.6 Million for FA-50PH Aircraft Spares
The Armed Forces of the Philippines (AFP) allocated PHP 126 million (USD 2.6 million) to acquire spare parts for the maintenance of Philippine Air Force (PAF) South ...
Local PPE Makers to Add USD 36 Million Investments
Member companies of the Confederation of Philippine Manufacturers of PPE (CPMP) are adding USD 36 million investments to ramp up their production of medical-grade personal ...
Grundfos Launches Solution to Support Flood, Wastewater Management in the Philippines
Grundfos Philippines launched its Prefabricated Pumping Stations (PPS) in the Philippines to help the country's increasing needs for flood and wastewater management. With the ...
Construction of USD 728 Million Malolos–Clark Railway Project to Start Soon
The Philippines' Department of Transportation has recently signed two contracts worth around USD 728 million for the flagship Malolos–Clark Railway Project, which is financed ...
Citicore to Ramp Up Solar Projects in the Next Five Years
Citicore Renewable Energy Corporation (Citicore), a subsidiary of Philippine renewable energy company Citicore Power, targets to ramp up its solar farm developments for an ...
Century Pacific Food Extends Partnership with Regional Coconut Player
Century Pacific Food Inc (CNPF), one of the Philippines' leading food companies, has recently signed a long-term contract as original equipment manufacturer (OEM) for the ...
SIRIM to Establish a Smart Manufacturing Digital Experience Centre
SIRIM, Malaysia's national organization for standards and quality, is planning to set-up a Smart Manufacturing Experience Centre in 2021, as the country aims to be the ...
Packaging Manufacturer Can-One to Build Manufacturing Hub in Selangor
Packaging manufacturer Can-One Bhd is acquiring two freehold agricultural lands measuring 68 acres worth MYR 103.55 million (USD 24.7 million) in Klang, Selangor for its new ...
Malaysia to Manufacture the World's First Halal Biosimilar
Malaysia is constructing the first commercial halal biosimilar production facility to be completed in 2024, which is primarily aimed at creating access to more affordable ...
Malaysian Government Introduces Seven Initiatives for Logistics and Shipping Players in Port Klang
Port Klang Authority (PKA), the government agency that regulates and owns Malaysia's busiest port and the 12th largest container port in the world, Port of Klang, has ...