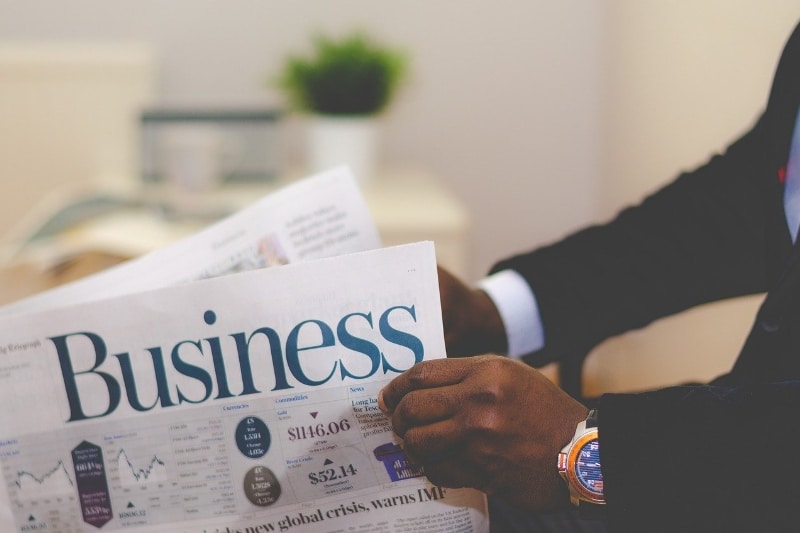 Business News
Business news to help you keep track of the latest developments and identify new opportunities across key sectors in Southeast Asia
Monthly Business News to Help You Understand the Market
HCMC City Accelerating Digitization of Healthcare Services
As part of its smart city development plans, Ho Chi Minh City (HCMC) city departments, including health, have been asked to publish by the third quarter of 2019 their ...
Can Tho City to Burn 3,000 Tonnes of Waste to Create Energy on Trial Basis
About 3,000 tonnes of waste, which is supposed to be buried at Co Do District's dumping sites in Can Tho City, will be burned to produce Energy on a trial basis with the ...
American Firms Investing in Danang's Hi-tech Park and Information Technology Park
Danang city in central Vietnam has been receiving increasing attention from American companies for investment in the city's Hi-tech Park and Information Technology Park. In ...
Thailand Moving Ahead with THB 880 Billion Infrastructure Projects
The Thai Transport Minister is moving ahead with the mega-Infrastructure investment projects that were commenced by the previous government and are worth a combined THB 880 ...
Thai-EU Free Trade Talks Set to Resume
Thailand and the European Union (EU) are resuming talks for a free-trade agreement (FTA). In July 2019, the Deputy Prime Minister and Commerce Minister of Thailand announced ...
SCG and Ciel & Terre Sign MoU for Floating Solar Projects
In July 2019 SCG Chemicals and French company Ciel & Terre signed a memorandum of understanding (MoU) to develop floating solar system for hydro dams in Thailand.  SCG ...
PTT Global Chemical Set to Produce Recycled Plastic Pellets
In July 2019 it was announced that PTT Global Chemical (PTTGC) is planning to develop a Manufacturing facility for recycled plastic pellets. The plant will be a joint venture ...
P2P Power Model Being Planned for Rural Areas in Thailand
The Energy Ministry of Thailand has revealed plans to promote a peer-to-peer (P2P) power trading model for private companies. The goal is to decentralize the country's power ...
Line to Launch Online Grocery Service in Thailand
Japan-based chat app operator Line has announced that the company will launch an online grocery service in Thailand by the end of 2019. The service, called Line Man Grocery, ...
Bangkok's First Hospital for Elderly to Open by Late 2019
The first city-run hospital for the elderly is scheduled to open by late 2019 in Bangkok in Bang Khunthian district, aiming at treating the increasing number of old people in ...
AirAsia's Logistics Platform and Triple I Logistics Sign Mou for Thailand JV
In July 2019, Teleport, the digital cargo and logistics platform of AirAsia, and Triple i Logistics, a logistics integrator with 27 years of experience in the international ...
AI Helps Facebook to Map Nearly 500,000 Km of Thai Roads
In July 2019 it was revealed that Facebook mapped 300,000 miles (487,000 km) of previously unmapped roads in Thailand by using artificial intelligence (AI), making the ...
Singapore's Home Affairs Ministry Setting up New Science and Technology Agency
The Ministry of Home Affairs (MHA) in Singapore introduced the Home Team Science and Technology Agency Bill for first reading in Parliament on 8 July, 2019. MHA plans to ...
Singapore-Headquartered Retail Analytics Firm Raises USD 100 Million
Singapore-headquartered Trax, a provider of computer vision and analytics solutions for retail, announced the successful closure of a USD 100 million Series D investment ...
Singapore-Based AgTech Startup to Set up Commercial Insect Protein Facility
Singapore-based agriculture technology startup, Nutrition Technologies, raised a series A funding round in July 2019. The round was led by venture capital (VC) ...
Singapore to Invest SGD 400 Million for Upgrading Drains Over Next 2 Years
Singapore's Minister for the Environment and Water Resources, Mr Masagos Zulkifli, announced on 17 July, 2019, that the Singapore government will spend  SGD 400 million (USD ...
Sandbox Express Launched in Singapore for Lower Risk Fintech Activities
On 7 August 2019, the Monetary Authority of Singapore (MAS) launched Sandbox Express to provide financial technology firms with a faster option to test innovative financial ...
Project Proposed to Supply 20% of Singapore's Energy Needs from Solar Farm in Australia
Sun Cable, a company based out of Singapore and Australia, is proposing to produce approximately a fifth of Singapore's electricity through solar power, sourced from the ...