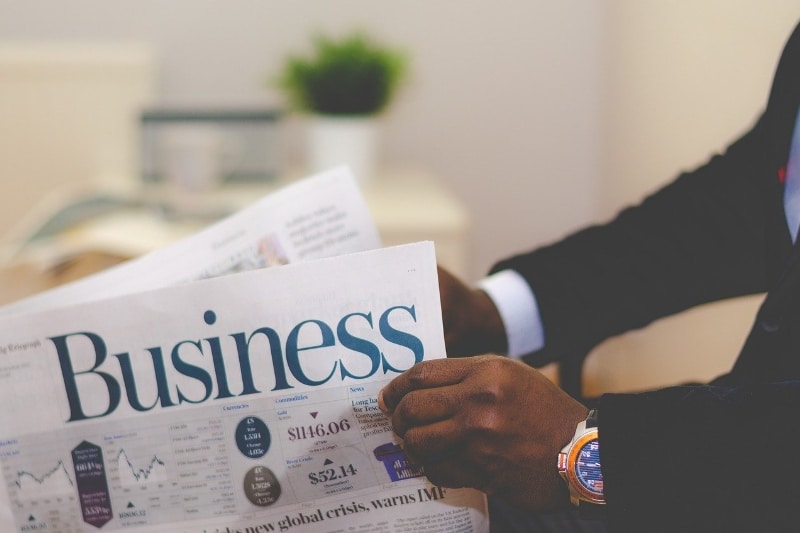 Business News
Business news to help you keep track of the latest developments and identify new opportunities across key sectors in Southeast Asia
Monthly Business News to Help You Understand the Market
Singapore Allocates USD 360 million to Support Digital Transformation of Businesses
The Singaporean Government has assigned more than SGD 500 million (USD 360 million) to support businesses as they digitalize amid the COVID-19 pandemic. This sum is part of ...
25-year Power Purchase Agreement Signed for 60 MW Floating Solar Plant in Singapore
Singapore-headquartered energy, marine and urban development group Sembcorp Industries announced in May 2020 that it has secured a 25-year power purchase agreement (PPA) with ...
Singapore Police Force Testing Autonomous Drone System in Industrial Estates
The Singapore Police Force started trialing a new drone system to complement to their ground operations during the COVID-19 outbreak. With the city under lockdown (most ...
Singapore Attracted SGD 13 Billion in Investment Commitments During First 4 Months of 2020
The Economic Development Board (EDB) of Singapore announced that the city-state secured around SGD 13 billion (USD 9.3 billion) in investment commitments during the first ...
Keppel-Shell JV Launches Singapore's First LNG Bunkering Vessel
FueLNG, a joint venture between Keppel Offshore & Marine (Keppel O&M) and Shell Eastern Petroleum (Pte) Ltd, announced the launch of Singapore's first LNG bunkering ...
World's Largest Bicycle Manufacturer Considering Investing in the Philippines
According to a June 2020 report in the Manila Standard, the Department of Trade and Industry in the Philippines is in talks with Giant Manufacturing Corporation ("Giant") ...
Philippine Navy Planning to Spend USD 1.5 Billion to Build 50-Ship Maritime Force
The Philippine Navy is planning to spend an initial PHP 75 billion (USD 1.5 billion) to build a 50-ship maritime force to protect the country's security interests and catch ...
Japan Lends PHP 75.5 billion for Infrastructure Projects in the Philippines
In mid-June 2020, Japan's aid agency, Japan International Cooperation Agency (JICA), signed loan agreements with the Government of the Republic of the Philippines in Manila ...
ADB Loan to Help Strengthen Metro Manila's Water Supply Infrastructure
The Asian Development Bank (ADB) has approved a USD 126 million loan to the Metropolitan Waterworks and Sewerage System (MWSS) to support the construction of a 15-kilometer ...
Philippines Targets Releasing USD 3.6 Billion to Fund Universal Health Care in 2021
The Department of Health (DOH) has estimated and proposed a total of PHP 182 billion (USD 3.6 billion) for the first year of the implementation of the Universal Health Care ...
Philippines' Board of Investments Unveils Incentives for Tourism Facilities Upgrade
The Philippine Board of Investments (BOI) has introduced new tax and investment incentives for tourism-related enterprises that will benefit business ...
Philippine ICT Department Extends Cybersecurity Service to Private Companies
The Department of Information and Communications Technology (DICT) has expressed support to the Securities and Exchange Commission (SEC) of the Philippines by extending some ...
Malaysian Solar Company Gets Two New Projects in the Philippines
Vivant Corporation, a Philippine-based holding company that is focused on energy generation and distribution services, announced that it has awarded two new solar project ...
DTI Philippines Supports Legislative Measures to Boost E-commerce
The Department of Trade and Industry (DTI), in commemoration of the 20th year of Republic Act 8792 or the Electronic Commerce Act of 2000, has committed to implement policies ...
Sunway Group to Create Malaysia's First Urban Farming Innovation Hub
Sunway Group, one of the biggest conglomerates in Malaysia, announced that it will build a 50,000-square-feet urban farming innovation hub named Sunway FutureX. The hub ...
Selangor Sets Up Coordination Office to Boost Aerospace Sector
Selangor state's investment solutions center, Invest Selangor has established Selangor Darul Ehsan Aerospace Industry Coordination Office (S-Daico) to expedite the industry's ...
MIDA Establishes Unit to Speed Up Approval Process for Manufacturing Projects
The Malaysian Investment Development Authority (MIDA) plans to set up a new unit called the Project Acceleration and Coordination Unit (PACU) to facilitate the approval ...
Malaysia Opens Bidding for Solar Plant Developments with Total Capacity of 1,000 MW
The Malaysian Energy and Natural Resources Ministry via the Energy Commission (EC) has announced this year's competitive bidding for the development of a 1,000 MW Large-Scale ...