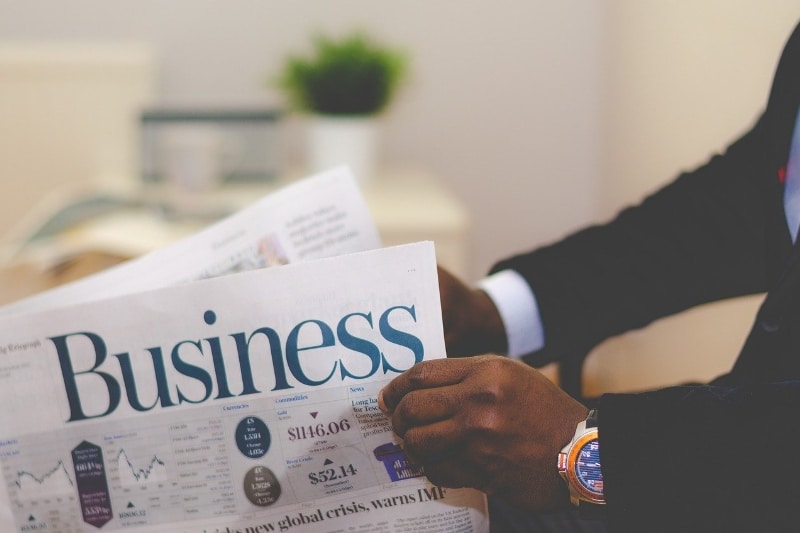 Business News
Business news to help you keep track of the latest developments and identify new opportunities across key sectors in Southeast Asia
Monthly Business News to Help You Understand the Market
The Philippines to Receive at Least USD 1 Billion for the Construction of Its Largest Data Center
The Philippines' largest conglomerate, Ayala Group and Singaporean data center service provider ST Telemedia Global Data Centers (STT GDC) have announced their plan to invest ...
United States to Provide over USD 3 Billion for Transportation Development in the Philippines
The United States has pledged to bolster its infrastructure development aid to the Philippines by providing over USD 3 billion (PHP 166.8 billion) in public and private ...
Moderna to Establish Enterprise Solutions Hub in the Philippines
Moderna, a biotechnology company pioneering messenger RNA (mRNA) therapeutics and vaccines, today announced plans to establish an Enterprise Solutions Hub in the Philippines. ...
Biden to Send a Presidential Trade and Investment Mission to the Philippines
United States President Joe Biden announced in early May 2023 a "first of its kind" presidential trade and investment mission to the Philippines in a bid to promote ...
Singaporean Plant-based Oat Milk Brand Launched In the Philippines
Singaporean oat milk brand OATSIDE held its official launch in the Philippines at Papakape, Fort Santiago, Intramuros Manila on May 9, 2023. In partnership with the Moment ...
The Armed Forces of the Philippines Submits Wish List for Equipment Modernization Program
The Armed Forces of the Philippines (AFP) has recently updated its military acquisition plan in line with its ongoing equipment modernization program and submitted it for ...
Water Company Sets Aside USD 178.2 Million for Pipe Network Replacement in the Philippines
Maynilad Water Services Inc. (MWSI), one of the two water utility concessionaires which manages the west zone of Metro Manila comprising of 17 cities and municipalities, will ...
Philippines' Leading Power Company to Increase Renewable Energy Capacity
First Gen Corporation, a subsidiary of First Philippine Holdings Corporation, which focuses on power generation and distribution, has recently announced plans to join the ...
Vietnam Emerging as Compelling Market for Luxury Brands
According to real estate agency Savills Vietnam, many luxury brands have targeted Vietnam as part of their market diversification strategies. Although China is still a ...
Swedish Company Chooses Vietnam as Manufacturing Hub for Marine Solutions
Sweden's Trelleborg Group has decided to invest in a completely new manufacturing facility in Vietnam for mainly marine solutions, such as marine construction, ...
A Second Airport Proposed for Vietnam's Capital
Vietnam's population has been increasing fast, with roughly 1 million people added each year. In 2023, the country is forecasted to achieve the 100-million milestone. Ho ...
Vietnam Emerging as a Leading Market for Data Centers
Vietnam's data center sector is booming at an unexpected pace, with both domestic and global players willing to establish more data centers as demand for data storage ...
Pfizer to Cooperate with The Vietnam Pediatrics Association to Improve Child Healthcare
In May 2023, Pfizer Vietnam signed a Memorandum of Understanding (MOU) with the Vietnam Pediatrics Association (VPA) to strengthen the capability of pediatric healthcare ...
Vietnam to Increase Wind Energy and LNG by 2030
Vietnam recently announced that it has finalized a long-awaited power plan for this decade, with the goal of increasing wind energy and gas while decreasing dependency on ...
Vietnamese City Tests Out Electric Waste Collection Trucks
The United Nations Development Program (UNDP) and the Embassy of Japan in Vietnam have given the Vietnamese city of Hue six electric trucks for rubbish collection, which are ...
Vietnam and Sweden Set to Expand Trade Ties, Potential Focus on Energy Sector
Sweden is an important Northern European market for Vietnam, and the two countries have a lot of potential to increase bilateral commerce, as recently highlighted by ...
Vietnam and Japan Collaborate for the Manufacturing of Aerospace Components
A meeting was recently convened at the Kobe Chamber of Commerce and Industry (KCCI) headquarters in Japan to discuss ways to increase Vietnam-Japan cooperation in the ...
Vietnam's Shrimp Sector Embracing Technology for Clean Supply Chain
The Vietnamese shrimp sector has expanded considerably over the past decade, but some issues such as overfishing, diseases, pollution, and forced labor are still to be fully ...