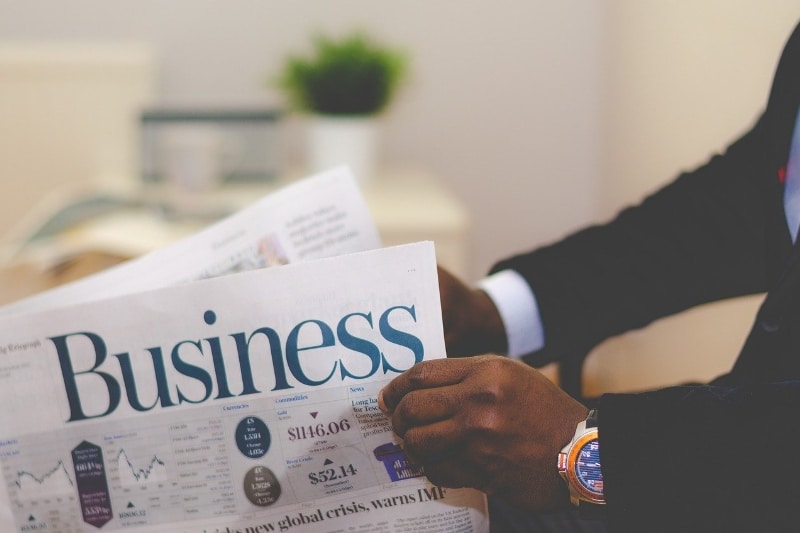 Business News
Business news to help you keep track of the latest developments and identify new opportunities across key sectors in Southeast Asia
Monthly Business News to Help You Understand the Market
Malaysia to Transform Mersing and East Coast Region as Major Agribusiness Hub
Located in Johor, the southern state of Malaysia, the Mersing district is slated to be the state's agribusiness hub with the development of two major projects, which are the ...
NAICO to Accelerate Growth of Malaysia's Aerospace Ecosystem
Malaysian Ministry of International Trade and Industry (MITI) aims to generate MYR 30 billion (USD 7.16 billion) in annual revenue and 30,000 highly-skilled employment by ...
Malaysia Leads Emerging Southeast Asia for Foreign Investment Attractiveness
Malaysia ranked first among emerging Southeast Asia in terms of potential in attracting foreign investors, as demonstrated by Milken Institute's Global Opportunity Index for ...
Malaysia Launches Renewable Energy Roadmap, Solar Expected to be Main Contributor
The Ministry of Energy and Natural Resources (KETSA) has launched the Malaysia Renewable Energy Roadmap (MyRER) to meet the national goal of 31% renewable energy (RE) ...
Vietnam to Commercialize 5G in 2022, Starts Researching 6G
Vietnam´s National Institute of Information and Communications Strategy has assessed that 5G services will contribute 7.34% to the country's GDP growth by 2025. In this ...
136 Aquaculture Villages to be Established in Indonesia by End 2022
The Indonesian government plans to establish a network of 136 villages dedicated to aquaculture by the end of this year, in a bid to spur the post-pandemic economic recovery ...
Indonesia to Develop USD 4 Billion Polysilicon Industry
Indonesia has plans to establish a USD 4 billion polysilicon industry amid efforts to boost the production of solar panels. Polysilicon is a vital material for solar panels, ...
Indonesia Targets 33% Jump in Investment in 2022
Indonesia recorded an FDI of IDR 454 trillion (USD 31.6 billion) in 2021, a 10% increase over the previous year. It aims to boost total investment by a third in 2022, ...
Indonesia to Get 50 New Warships by 2024
Indonesia has revealed that a portion of its planned $125 billion investment in defense will go to procuring up to 50 new warships over the next two years. Defense Minister ...
Wine Retailer Boosts Retail Purchases Through High-Tech Sensory Upgrades
The Covid-19 pandemic has provided the digitization catalyst for many businesses. Covid-19 precautions have led to fewer wine tasting opportunities, which has led wine giant ...
Singapore Airlines and NUS Set Up New Digital Aviation Corporate Lab
Singapore Airlines (SIA) and the National University of Singapore (NUS) have launched a new digital aviation corporate laboratory, which will co-create innovative ...
The World's Largest Hydro-Floating Solar Hybrid Project in Thailand
The Electricity Generating Authority of Thailand (EGAT) has moved forward with its policy of using clean energy and reducing carbon dioxide emissions with smart technology by ...
Indonesia to Develop Polysilicon Industry to Boost Solar Panel Production
Indonesia is looking to develop a USD 4 billion polysilicon industry, which could pave way for the tropical country to produce more solar panels. The government has been in ...
CleanTech Ties Up with The Blue Circle for the Philippines' Largest Offshore Wind Project
Filipino-owned renewable energy developer CleanTech Global Renewables Inc. has teamed up with Singapore-based The Blue Circle to undertake a 1.2 GW offshore wind project in ...
Singapore to Invest USD 9.2 billion in Renewable Energy and Logistics in Indonesia
In January 2022, Singapore and Indonesia signed an MOU on Bilateral Partnership on Green and Circular Economy Development, and an MOU on Energy Cooperation. With these MOUs ...
Thailand and Saudi Arabia Restore Diplomatic Ties, Explore Investment Opportunities
In January 2022, Saudi Arabia and Thailand restored full diplomatic ties, following more than 3 decades of frozen relations. The rapprochement comes in parallel with a joint ...
Thailand a Strategic Production Base for Japanese Manufacturers
The government of Japan has confirmed that it wants to maintain Thailand as its key production base, and has agreed to launch joint plans on green industry and advanced ...
Singapore Police Unveil New Drones for Crowd Management, Search and Rescue
In January 2022, the Singapore Police Force revealed two new drones that would join its current fleet of Unmanned Aerial Vehicles (UAVs). The first drone was reported to ...