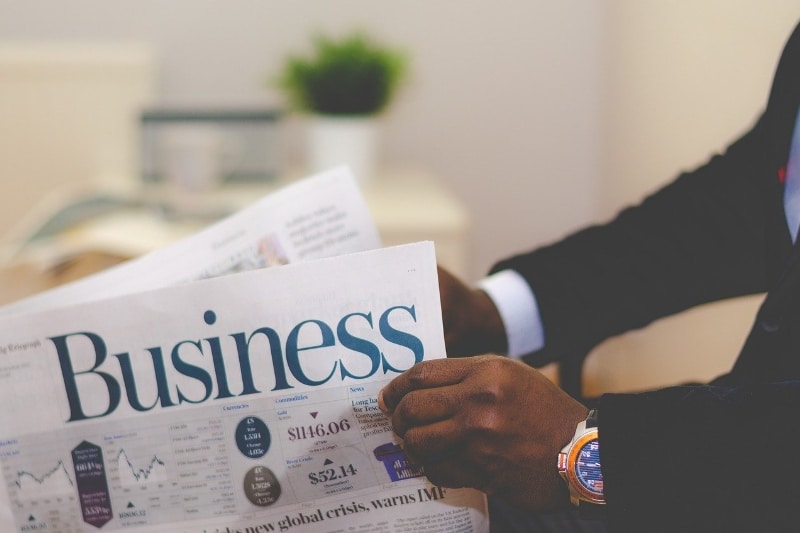 Business News
Business news to help you keep track of the latest developments and identify new opportunities across key sectors in Southeast Asia
Monthly Business News to Help You Understand the Market
UAE Signs Economic Treaty with Indonesia to Spur Trade
The UAE and Indonesia struck a broad economic agreement that would reduce tariffs and promote bilateral trade. According to a statement from the Indonesian trade minister, ...
Indonesia to Strengthen Naval Security Ties with Japan
Japan's Ground Self-Defence Force will take part in the Garuda Shield multilateral training exercise held by Indonesia next month for the first time with the US and ...
Indonesia and the UK Launch Low Carbon Transportation Program
The governments of Indonesia and the United Kingdom have decided to work together on a low-carbon transportation development program in Indonesia dubbed 'Future Cities: ...
Efforts made by Institutions to Pioneer Sustainable Packaging in Singapore
Vietnam-based healthy snack brand Lecka announced in July that they have successfully launched their range of natural energy bars in Singapore. Aimed at supporting ...
Singapore to Enhance Operational Technology (OT) Systems Amidst Reports of High Ransomware Attacks
According to a recent study published by cyber-security technology firm Cybereason, Ransomware attacks, where attackers infiltrate systems and encrypt the data inside before ...
Reclamation of About 900ha of Land Off Changi Bay Expected to Start by Year End
The Housing and Development Board of Singapore (HDB) announced in July that reclamation works for about 900ha of land off Changi Bay was expected to start by the end of this ...
Pharmaceutical Company WuXi to Open USD 1.4 Billion Production and R&D Centre in Singapore
Chinese Pharmaceutical Company WuXi Biologics has announced that it aims to invest about USD 1.4 billion over the next 10 years to improve research and development plus ...
Johnson & Johnson to Partner with A*Star to Set Up Digital Eye Health Consortium
In July, Johnson & Johnson Vision (JJVision), the eye health unit of Johnson & Johnson MedTech, signed a memorandum of understanding with the Agency for Science, ...
Thailand's CP Foods to Bet on Alternative Proteins
Thai agro-industrial and food conglomerate CP Foods is investing in alternative protein products. In a recent interview, the company´s Executive Vice President for ...
The Royal Thai Navy to Buy Seven Israeli-Made Hermes 900 Drones
It has been recently announced that the Royal Thai Navy intends to enter into an agreement to procure seven Hermes 900 UAVs from Israeli defense electronics company Elbit ...
Thailand to Offer Land Ownership for Wealthy Foreigners, Expects 1 Million Expats
The government of Thailand announced that it will allow foreigners who invest a minimum of THB 40 million baht (around USD 1 million) to purchase property and land. The ...
Thailand's Largest Energy Conglomerate Enters LNG Sale and Purchase Agreement with US Company
Corpus Christi Liquefaction (CCL), a subsidiary of the Texas-based Cheniere Energy, has entered into a long-term liquefied natural gas (LNG) sale and purchase agreement (SPA) ...
US Company's Drones to Monitor Largest Hydro-Floating Solar Farms in Thailand
American company Percepto announced the completion of a proof-of-concept with the Electric Generating Authority of Thailand (EGAT) for the monitoring of a 250-acre floating ...
Japanese Company Eyes the Thai Orthopedic Surgery Market
Teijin, a leading Japanese chemical, pharmaceutical and information technology company, has recently revealed that it intends to target Thailand offering technologies for the ...
Thailand Announces USD 37 Billion Smart City Supporting Industrial Hub
Thailand has announced plans to build a smart city in an industrial hub near Bangkok for a total value of USD 37 billion. The initiative is already receiving investment ...
Thailand and the Other Four SEA Countries to Create a Common Contactless QR Payments Zone
The Central Bank of Thailand, together with those of four other Southeast Asian countries, recently announced to have reached an agreement to connect their payment systems by ...
Italian and British Company Partner for Graphene Supply and Innovation in Thailand
British advanced materials' group Haydale and Vittoria, and an Italian manufacturer of performance bicycle tires, entered into an agreement to collaborate on the innovation ...
Starbucks to Add 90 New Coffee Shops in Thailand
Starbucks Thailand has revealed plans for a new expansion strategy, which involves the opening of an additional 30 coffee shops in Thailand every year until 2024, for a total ...