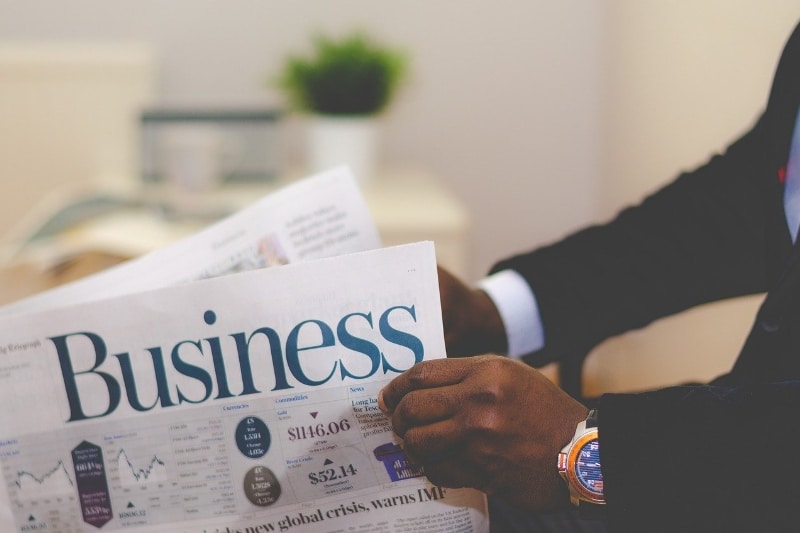 Business News
Business news to help you keep track of the latest developments and identify new opportunities across key sectors in Southeast Asia
Monthly Business News to Help You Understand the Market
Malaysia Explores Partnership with UK on Defense Technology
Malaysia's Defense Ministry (MINDEF) is strengthening its partnership with the UK as it shifts focus to tech-driven military operations, aligned with the national ...
Malaysia Secures USD 7.9 Billion Investment Commitments in Digital Sector, Launches Malaysia Digital Expo
Malaysia's Communications and Digital Ministry (KKD), which oversees telecommunications, broadcasting, and digital sectors announced that the country has secured MYR ...
Petronas, Gentari, Amazon, AWS Collaborate for Sustainable Energy, Research Alternative Fuels
Petronas, its renewable energy subsidiary Gentari Sdn Bhd, Amazon, and Amazon Web Services (AWS) are collaborating to ramp up sustainability and decarbonization efforts. This ...
MOSTI and SIRIM Berhad Partner to Deploy Clean Water Technology from Seawater
The Malaysian Ministry of Science, Technology and Innovation (MOSTI), the lead ministry that implements national policies related to science, technology, and innovation is ...
Malaysia Sets Sights on Expanding Nuclear Technology Use by 2030
Under the National Nuclear Technology Policy 2030 (DTNN 2030), Malaysia aims to enhance its nuclear technology adoption for socio-economic development. The Ministry of ...
Malaysia's MHTC and Mayo Clinic Ink MoU to Boost International Healthcare Standards
The Malaysia Healthcare Travel Council (MHTC), a government agency under the Ministry of Health Malaysia tasked to promoting Malaysia as a premier healthcare destination ...
Solarvest Spearheads Initiative with Centexs, Huawei and GreenBay to Establish Hyperscale Green Data Centre in Sarawak
A collaborative venture is set to launch a hyperscale green data center testbed and training program in Sarawak, East Malaysia region. This collaboration involves Solarvest ...
US Commercial Tools Firm Alton Group to Invest USD 419 Million For New Facilities in Malaysia
Alton Industry Ltd Group, a US-based industrial tools provider, plans to invest MYR 2 billion (USD 419 million) in Malaysia, enhancing its manufacturing and research & ...
Giant Malaysia Commits USD 105 million for 50 New Hypermarkets
Giant Malaysia, also known as GCH Retail (Malaysia) Sdn Bhd, has unveiled plans to invest MYR 400 million (USD 105 million) to launch 50 hypermarkets across Malaysia within ...
Tech-enabled Coffee Chains Eyeing Singapore as Prized Battleground for Supremacy
Asian technology-driven coffee chains are seeking to expand their presence in Singapore. Luckin Coffee, a Beijing-based brand that heavily incorporated technology, went ...
Singapore Aug Manufacturing Output dives 12% y/y, More than Expected
In August, Singapore's industrial output declined by 12.1% year-on-year, marking the 11th consecutive month of contraction, surpassing expectations and driven primarily ...
KKR to Acquire Stake in SingTel's Regional Data Centre Unit for USD 807 million
KKR, a global investment firm, is set to acquire a 20% stake in Singapore Telecommunications (SingTel)'s regional data center business for SGD 1.1 billion (USD 0.8 ...
Singaporean E-payments Firm Introduces New Customer Verification Feature
Singapore's dtcpay, a digital payments company, has teamed up with the verification platform Sumsub to streamline the onboarding process for new users. Sumsub, ...
Johnson & Johnson Partners with Singapore Economic Development Board for Innovation
Johnson & Johnson International (Singapore) is collaborating with the Singapore Economic Development Board (EDB) to boost innovation in Singapore's life sciences ...
Singapore Explores if Landfill Waste Could Be Used to Build Tuas Port
Singapore is exploring the possibility of repurposing incineration ash from Semakau, its sole landfill, for use in projects like the construction of Tuas Port. As Semakau is ...
Singapore to Import Renewable Energy from Indonesia
Singapore is making significant strides in its commitment to import low-carbon electricity, with plans to import two gigawatts (GW) of renewable energy annually from ...
Singapore Announces Additional USD 802 Million to Ease Cost of Living
Singapore's finance ministry has allocated an additional SGD 1.1 billion (USD 802 million) to address households grappling with rising living costs. This package ...
Singapore Tests Unmanned Platforms in Joint Exercise with US
As part of Exercise Forging Sabre in Idaho, the Singapore Army is currently testing an unmanned ground vehicle developed by the United States-based Ghost Robotics in ...