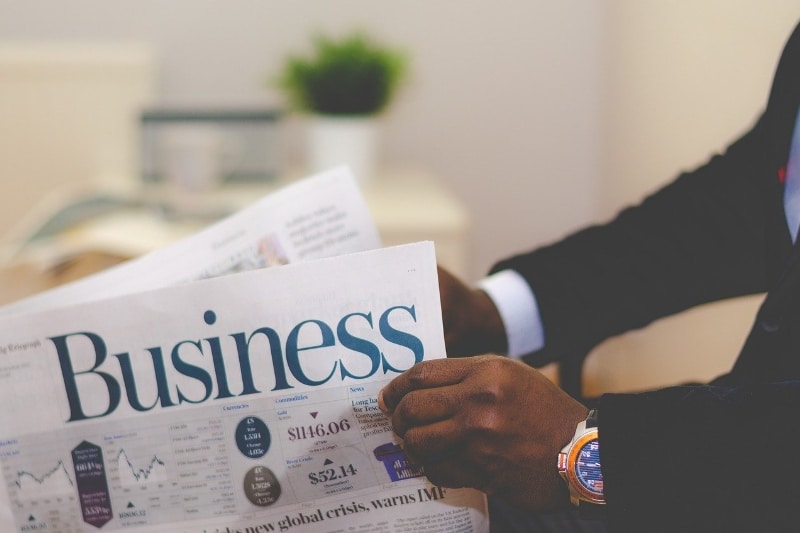 Business News
Business news to help you keep track of the latest developments and identify new opportunities across key sectors in Southeast Asia
Monthly Business News to Help You Understand the Market
Philippine Government Pushing for Defense Modernization
In 2023, the Philippine government allocated a total of PHP 45 billion (USD 814.5 million) for the Armed Forces of the Philippines Modernization Program (AFPMP), which is PHP ...
Starbucks Plans to Reach 100 Stores in Vietnam
After ten years in Vietnam, Starbucks expects to open its 100th location there in the second quarter of 2023 and continue to expand in the foreseeable future.  The US ...
Bank of Thailand Set to Allow Virtual Banks
The Bank of Thailand (BOT) recently issued a Consultation Paper on Virtual Bank Licensing Framework to introduce virtual banks as new financial service providers. The BOT ...
Intermap Announces New Government Project in Malaysia
Intermap Technologies, a global leader in 3D geospatial data and intelligence solutions, has announced that it was awarded another government contract in Malaysia to provide ...
Hyundai to Roll Out First Singapore-Assembled Cars in 2023
Hyundai Motor's assembly plant in Singapore is set to begin producing the electric Ioniq 5 in the first half of 2022. The plant is located at the Hyundai Motor Group ...
BASF and Eramet to Invest in a USD 2.6 billion Nickel Smelting Facility in Indonesia
Germany's BASF is finalizing a USD 2.6 billion partnership deal with French miner Eramet to invest in a nickel processing facility in Indonesia. The project, which will ...
Bistro Group to Launch More International Food Brands in the Philippines
The Bistro Group, a company that manages different international dining concepts, announced expansion plans for the first quarter of the year. In a statement, Bistro Group ...
Vietnam and South Korea to Open Technology Research Center
The Vietnam-Korea Institute of Science and Technology (VKIST) was inaugurated on January 17 at the Hoa Lac Hi-tech Park in Hanoi. The VKIST is one of Vietnam's largest ...
Thailand to Start Construction of the USD 8.8 Billion Eastern Aviation City Project
It has been recently reported that the government of Thailand will launch construction works for the THB 290 billion (USD 8.8 billion) Eastern Aviation City. The initiative ...
INPEX Joins the Rajabasa Geothermal Project in Indonesia
Japanese oil and gas company Inpex has joined the Rajabasa Geothermal Project in Indonesia through INPEX GEOTHERMAL, LTD., a subsidiary established for the purpose of ...
Malaysia, Singapore Sign Framework on Cooperation in the Digital Economy
The Malaysia-Singapore Framework on Cooperation in Digital Economy is an important effort to further advance the cooperation between the two countries in the digital and ...
Singapore's Construction Demand to Remain Strong In 2023
The Building and Construction Authority (BCA) has projected the total construction demand in Singapore for the year 2023 to be between USD 27 billion and USD 32 billion. This ...
Mambu Enables Tyme Group to Boost Digital Banking in the Philippines
Newly launched Filipino bank GoTyme Bank has partnered with global cloud banking platform Mambu to deliver an innovative digital banking solution that is aiming to improve ...
Vinmec Times City Joins Cleveland Clinic's Partner Network
It was jointly announced by Cleveland Clinic and Vinmec Health System that Vinmec Times City International Hospital has joined the network of Cleveland Clinic ...
Thai Startup HD Brings the Sharing Economy Model to Healthcare Sector
Thai startup HD is making the headlines for applying the sharing economy model in Southeast Asia's healthcare sector. The startup offers a platform that helps three parties ...
IOH Completes Network Integration in Jabodetabek with Ericsson
Indosat Ooredoo Hutchison (IOH) has announced that it is on its way to completing a nationwide network integration using Multi Operator Core Network (MOCN) technology to ...
Japanese Firms Enter Durian Cultivation in Malaysia
PLS Plantations' 51%-owned unit PLS LESB has entered into an of agreement with Millennium Agriculture Technology Sdn Bhd (MAT) and its parent, MyFarm Inc Japan. The parties ...
Singapore Moves to Improve Air Traffic Management
Singapore is planning to implement a new air traffic management (ATM) system in the latter half of the decade to manage the projected increase in flights and reduce delays. ...