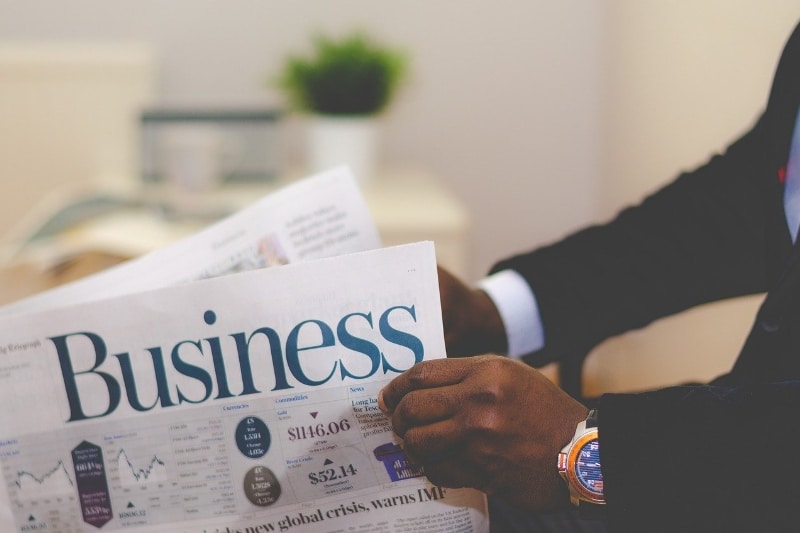 Business News
Business news to help you keep track of the latest developments and identify new opportunities across key sectors in Southeast Asia
Monthly Business News to Help You Understand the Market
Energy Innovations to be Tested in Thai Regulator's Sandbox
This September it was announced by the Office of the Energy Regulatory Commission of Thailand (ERC) that 34 projects will be implemented under its regulatory sandbox ...
Distribution of Cannabis Oil to State Hospitals Commencing in Thailand
The Thai Ministry of Public Health is ready to start distributing a cannabis-based traditional medicine formula, which will be given to around 4,000 patients who have not ...
DEPA Thailand Preparing Bidding Terms for Digital Park Thailand
It is expected that the Thai Digital Economy Promotion Agency (DEPA) will soon issue the terms of reference for the private sector to invest in the Digital Park Thailand ...
Singapore's Water Utility Opens World's Largest Ceramic Membrane Treatment Plant
On 29 August 2019, Singapore's national water agency PUB opened a new water treatment plant at Choa Chu Kang Waterworks (CCKWW) that houses the largest ceramic membrane ...
Singapore Launches Trade Finance Compliance E-Service
The Singapore government launched a new government e-service, Trade Finance Compliance (TFC), on its Networked Trade Platform (NTP) in September 2019. The NTP  under ...
Singapore Government Collaborating with Fitbit on Healthy Population Project
American fitness wearables company, Fitbit, announced a collaboration with Singapore's Health Promotion Board (HPB) on 23 August 2019 on a healthy population project in ...
New Singapore Institute of Technology Campus to Host Multi-Energy Micro-Grid
A new Singapore Institute of Technology (SIT) campus being built in the upcoming Punggol Digital District (PDD) will house the region's first Multi-Energy Micro-Grid. ...
Linde Building New USD 1.4 billion Integrated Manufacturing Complex in Singapore
On 27 August 2019, Munich-headquartered industrial gases and engineering company, Linde, held a groundbreaking ceremony for a new integrated manufacturing complex to be ...
Israeli Electric Aircraft Maker Acquired by Singapore Investment Group
Singapore-based investment group Clermont acquired a majority 70% stake in Israeli company, Eviation Aircraft (Eviation) in August 2019. Eviation is the developer of the ...
Housing Development Board of Singapore Conducting 3D-Printing Trials
Singapore's public housing authority, the Housing Development Board (HDB) is exploring the usage of 3D-printing technology for certain small components in two upcoming ...
East Japan Railway to Open Retail Outlets in 27 Metro Stations in Singapore
Japan's largest passenger train line operator, East Japan Railway Company (JREast) is planning to open retail outlets at 27 of the 32 stations on Singapore's ...
Accountancy Industry Digital Plan Launched in Singapore
On 22 August 2019, the Accountancy Industry Digital Plan (IDP) was launched in Singapore to digitally transform the country's accountancy sector. The IDP was developed by the ...
Philippine Cement Firm Pouring in USD 195 Million in its Plants to Meet Rising Domestic Demand
Big Boss Cement, Inc. (BBCI), the country's newest cement player using a unique Environment-friendly process, is investing a total of PHP 10 billion (USD 195 million) for its ...
PPA Fast-tracking Offers to Upgrade Seaports Across the Country
The Philippine Ports Authority (PPA), the Philippines' main authority managing large-scale ports, has recently received a couple of unsolicited seaport development proposals ...
Philippines' PLDT and Converge ICT to Build More Subsea Cables
More investments in the improvement of technology Infrastructure, particularly submarine cabling, will be seen in the next few years as the country's largest telecom company, ...
Philippines Explores Halal Cooperation with Indonesia
The Philippines' Department of Trade and Industry (DTI) has expressed its interest to enter into a Mutual Recognition Arrangement (MRA) on halal certification and ...
Philippine Navy Plans to Acquire its First Ever Submarines
The Philippines Navy (PN) announced that President Rodrigo Duterte has approved the inclusion of two submarines in its acquisition list. These will be the first ever ...
Philippine Bill Seeks to Open up "Public Services" to Foreign Players
House Bill (HB) No. 78, a proposed amendment to 83-year old Public Service Act or Commonwealth Act No. 146, which aims to open up certain utilities to investments ...