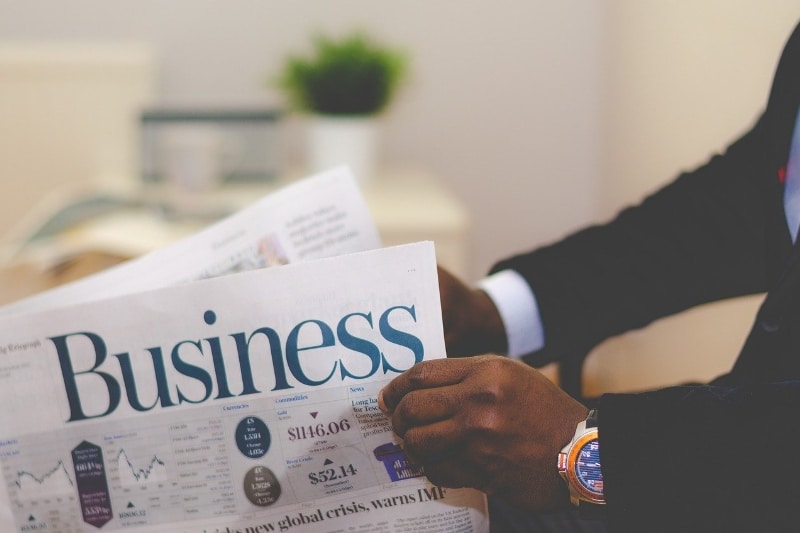 Business News
Business news to help you keep track of the latest developments and identify new opportunities across key sectors in Southeast Asia
Monthly Business News to Help You Understand the Market
Price Cap to be Implemented on Certain Drugs in the Philippines
Maximum Retail Prices (MRP) and Maximum Wholesale Prices (MWP) of more than 130 types of drugs will eventually be regulated as a result of Executive Order 104 or "Improving ...
Philippines Welcomes Pioneering Fully-Automated Cold Storage Facility
Filipino-owned ORCA Cold Chain Solutions has inaugurated the first-ever fully-automated cold storage facility in the Philippines located in Bagumbayan, Taguig City. Apart ...
Philippines Orders 12 Cargo Helicopters from Russia
President Rodrigo Duterte confirmed that the Philippines had placed an order of 12 cargo helicopters from Russia during an interview with a Russian television network. The ...
Philippines Hoping to Achieve 'A' Credit Rating Within Two Years
According to Bangko Sentral ng Pilipinas Governor, the Philippines is on its way to achieve an "A'' credit rating grade by international debt rating agencies. Since 2013, the ...
Philippine Economic Zone Authority Plans to Build Defense Industrial Zones
The Philippine Economic Zone Authority (PEZA) is planning to transform several economic zones in the country into defense industrial complexes where military equipment and ...
Maynilad Water Services Earmarks PHP 1.1 Billion for Estero Rehab
Maynilad Water Services, Inc. (Maynilad) is investing around PHP 1.1 billion (USD 27.1 million) over a period of three years to rehabilitate five esteros (estuaries) in ...
Leading Online Food Delivery Platform in the Philippines Launches "Cloud Kitchen" Concept
GrabFood, the leading online delivery platform in the Philippines, has introduced its first ever GrabKitchen in the country, a central kitchen wherein food establishments are ...
GE Renewable Energy Rehabilitating One of the Largest Hydropower Plants in the Philippines
GE Renewable Energy, a global leader in advanced technology and services focusing on wind, hydro, solar, hybrid power generation and grid solutions, announced that it has ...
US-Based Lam Research to Open New Production Facility in Penang State
Lam Research Corporation, a California-headquartered global supplier of innovative wafer fabrication equipment and services to the semiconductor industry has selected Batu ...
Two Singaporean Firm Sign PPAs to Supply Solar Power to Corporates in Malaysia
In January 2020, two Singaporean solar companies namely Cleantech Solar and Blueleaf Energy signed long-term power purchase agreements (PPA) with Ambu Sdn Bhd and Robert ...
Telcos Collaborating for 5G Use Case Demonstration Projects Across Malaysia
In line with Malaysia's current goal to implement 5G Infrastructure nationwide by 2023, various local telecommunication (telco) providers are undertaking 5G demonstration ...
Nextgreen Extends MoU with Japanese Firms to Explore Green Technology
Nextgreen Global Bhd, one of the leading printing companies in Malaysia has decided to extend a Memorandum of Understanding (MoU) initially signed in November 2018 with ...
Malaysia's Yong Tai to Build An International Cruise Terminal in Melaka State
Yong Tai Bhd, one of Malaysia's largest tourism-related property developers has received approval from the Melaka state government to develop an international cruise terminal ...
Malaysia's VentureTECH Increases Investment in Tissue Engineering Medical Products Company
VentureTECH, a Malaysia-based investment company that is a subsidiary of the Malaysian Industry-Government Group for High Technology (MIGHT) has announced plans to expand its ...
Malaysia's Largest Home Retailer Mr DIY to Open 100 More Stores Nationwide
Malaysia's largest home improvement products retailer, Mr DIY Group Berhad is targeting to open at least 100 additional stores in Malaysia in 2020. Currently, the company has ...
Malaysia's Halal Agency Partners with Acrosx Japan Inc to Boost Exports
In February 2020, Malaysia's halal promotion agency, Halal Development Corporation (HDC) signed a memorandum of understanding (MoU) with Acrosx Japan Inc to boost the exports ...
Malaysian Air Force Considering Options for Aircraft, Drones and Missiles
The Royal Malaysian Air Force (RMAF) is planning to procure a number of major assets including four maritime patrol aircraft (MPA), six medium-altitude long-endurance (MALE) ...
Plastic Waste Treatment Sites to be Built in West Java
The West Java administration is going to build struct waste treatment sites that turn plastic into diesel fuels and raw plastic materials. The project is supported by Plastic ...