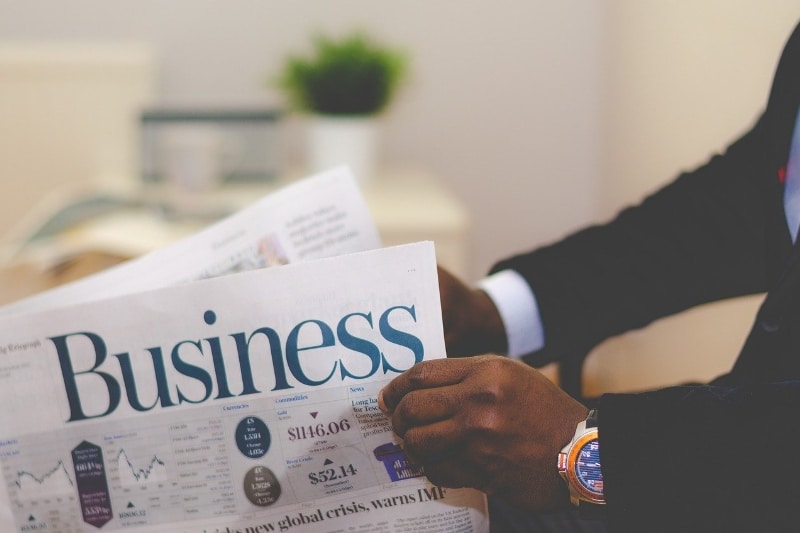 Business News
Business news to help you keep track of the latest developments and identify new opportunities across key sectors in Southeast Asia
Monthly Business News to Help You Understand the Market
Vietnam Airlines and China Southern Airlines to Improve Customers' Flight Experience
Vietnam Airlines, the national flag carrier, and China Southern Airlines have inked a contract on thorough collaboration in all areas, including business, services, and ...
Ireland and Vietnam to Strengthen Agrifood Cooperation
Irish and Vietnamese agri-food authorities will embark on a new phase of co-operation in agri-food from 2023, announced Minister Martin Heydon, Minister of State, in ...
Indonesia and Japan's Palm Kernel Shells Agreement Worth USD 138.2 Million
Indonesia and Japan entered into a USD 138.2 million worth of palm kernel shells trade contract for Indonesia's renewable energy requirements. The agreement was signed on ...
New Factory Plans for Mazaraat Artisanal Cheese in Indonesia
Mazaraat Artisanal Cheese, the Indonesian handmade cheese brand, is building a second factory, which will quadruple its daily output. The founder, Jamie Najmi, stated that ...
USGC Signs Ethanol MoU During the USDA Agricultural Trade Mission in the Philippines
The U.S. Grains Council (USGC) staff and ethanol industry representatives recently explored the thriving market of the Philippines during a USDA agricultural trade mission ...
Philippines and the United States Collaborating on Clean Energy Initiatives
In a joint press conference with US Secretary of State Antony Blinken and Philippines´ Foreign Affairs Secretary Enrique Manalo, the two parties agreed to further enhance ...
Globe Puts Up Sale-Leaseback for Over 5,709 Towers; Largest Tower Sale in the Philippines to Date
Seeking to further expand data-related offerings and repay debts, Globe Telecommunications, one of the Philippines' major telecommunications providers, will be selling 5,709 ...
DTI and UNIDO Partners to Deploy E-Vehicles in Key Cities in the Philippines
The Department of Trade and Industry (DTI), in partnership with the United Nations Industrial Development Organization (UNIDO) recently signed a partnership to deploy ...
Specialty Hospitals Growing in the Philippines
The Department of Health (DoH) of the Philippines has kickstarted the implementation of the Philippine Health Facility Development Plan (PHFDP), which foresees the ...
Philippines to Enjoy Duty Free Market Access to the UK
The UK Department for International Trade in the Philippines recently announced that more than 80% of exported Filipino products, and 99% of total goods by value exported ...
The Philippines to Buy Chinook Helicopters from the US, Scraps Deal with Russia
It has been reported that the Philippines is currently considering buying Chinook helicopters from the United States. The development would follow the cancellation of a ...
Cargill Invests in ProfilePrint and Launch of a Compact Urban Farm with Four Times the Usual Productivity
Global food corporation Cargill is the most recent among the list of high-profile corporate investors in Singapore food grading start-up ProfilePrint, putting in an ...
CEMEX Philippines Unveils Low Carbon, Eco-friendly Vertua Product Line
Cement company CEMEX Philippines recently showcased its low carbon, eco-friendly Vertua product line and sustainability efforts during the Department of Public Works and ...
URC Partners with Asahi to Venture into Cultured Milk Category
Universal Robina Corp. (URC), one of the Philippines' largest food companies, is expanding into the PHP 6.5 billion (USD 112.9 million) cultured milk category with a new ...
Philippine Home Needs Retailer Continues Store Network Expansion
AllHome, the country's one-stop full-line home center, is ramping up expansion as it banks on sustained optimism among consumers in the post-pandemic scenario. "The ...
Nanomix Enters into Distribution Agreement for Its Mobile Diagnostic Platform in Singapore and Brunei
Nanomix, an American developer of mobile, affordable, point-of-care diagnostics, has recently announced that it has entered into a distribution agreement with Bioasia, a ...
Singapore and Rotterdam Collaborate to Develop a Sustainable and Digitalized Shipping Industry
The Maritime and Port Authority of Singapore (MPA) and the Dutch Port of Rotterdam have signed a memorandum of understanding (MOU) to develop a sustainable and digitalized ...
Dirgantara Indonesia Agrees on MRO Contract Worth USD 150 Million for C-130 Planes
Dirgantara Indonesia, a state-owned aerospace company, and Unity Accipiter Corporation (UAC), a Unity Resources Group subsidiary located in California, have signed a general ...