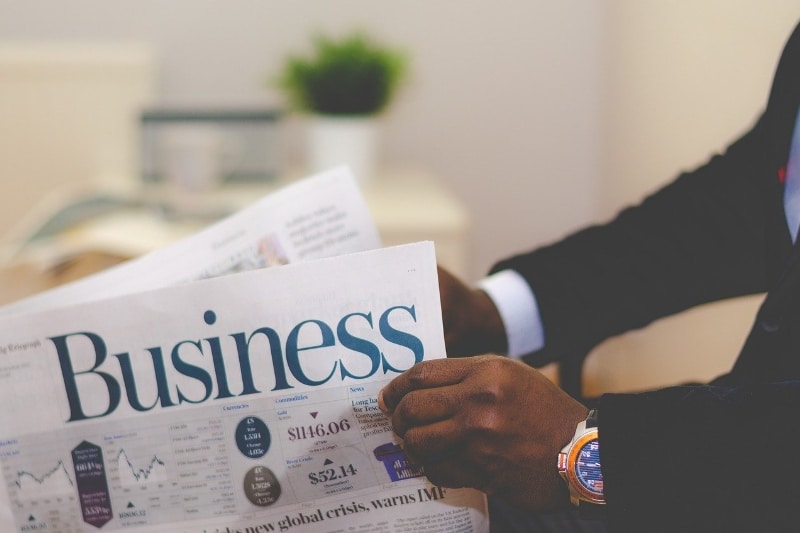 Business News
Business news to help you keep track of the latest developments and identify new opportunities across key sectors in Southeast Asia
Monthly Business News to Help You Understand the Market
Good Doctor Technology Strengthens Ecosystem Partnerships in Thailand
Good Doctor Technology Thailand (GDTT), the subsidiary company of regional digital healthcare service provider Good Doctor Technology has recently announced its intention to ...
DOH to Build 7 New Laboratories for the Detection of Vaccine-Preventable Diseases
The Department of Health (DOH) is establishing seven subnational laboratories (SNLs) for the detection of vaccine-preventable diseases (VPDs) in the Philippines. The ...
CK Power to Add 2,800 MW of Renewables-based Electricity, Doubling in Size
In January 2022, Thai company CK Power, one of the region's largest producers of renewables-based electricity, announced that it plans to more than double in size in the next ...
Ayala Property Management Corp Taps Globe Business for IoT Solutions
As the biggest property management company in the Philippines, Ayala Property Management Corporation (APMC) needed to transform its operations to digital to provide an ...
Thailand Buys Eight F-35, Plans to Buy Four More with a USD 414 Million Budget
Thailand is taking an active step to modernizing its air forces. In January 2022, it was reported that the Royal Thai Air Force (RTAF) intends to buy eight F-35 fighter jets ...
CP Foods Co-develops Plant-based Meat with American Start-up
Thai pork and poultry giant CP Foods partnered with Lypid, a start-up from the United States to create plant-based meat with the same taste and texture as real meat. CP Foods ...
Austrian Companies Bring Smart City Solutions to Thailand
Thailand is signaling an openness to collaborate with foreign businesses to facilitate technology exchange and drive smart city development in the country, with the signing ...
Indonesia Partners with US Mayo Clinic to Build International Hospital
The Indonesian government estimates that some two million Indonesians travel overseas every year for medical check-ups, treatment and other medical services, spending around ...
Indosat Ooredoo and Hutchison Tri Indonesia Officially Merge
PT Indosat Tbk and PT Hutchison 3 Indonesia have officially merged as Indosat Ooredoo Hutchison in January 2022. The merger is intended to create a new world-class digital ...
Indonesia's Booming Food Market on the Radar of Australian Exporters
Food demand in Indonesia is to quadruple within the next thirty years. According to the Australian Bureau of Agricultural and Resource Economics (ABARES), this fast-paced ...
Scottish Company Secures Funding for Exploring Tidal Turbine Farm in Indonesia
Innovate UK, the UK's innovation agency, recently awarded Scottish firm Nova Innovation GBP 200,000 (USD 273,000) of investment funds to evaluate the feasibility of ...
UAE Investing Over USD 32 Billion in Indonesia
It has recently been disclosed that the United Arab Emirates (UAE) is investing USD 32.7 billion in Indonesia across different sectors, including for Covid-19 vaccine ...
Yili Group Builds Largest Ice Cream Factory in Indonesia
PT Yili Indonesia Dairy, a subsidiary of the Yili Group, has just completed its new smart ice cream factory at the Greenland International Industrial Center, Bekasi, West ...
Volta to Manufacture 5,000 E-motorcycles Per Month
PT Volta Indonesia Semesta, a joint venture subsidiary of PT NFC Indonesia Tbk and PT SiCepat Ekspres Indonesia, has recently announced plans to produce 60,000 electric ...
Toshiba Boosts Philippines' Electronics Sector, Manufacturing Returns to Growth
The Philippines' manufacturing industry expanded in December 2021 and recorded its highest growth rate in 9 months, according to a monthly survey conducted by IHS Markit. The ...
Philippines to Bid Out 3 ADB Funded Bridges in Marikina City
The Department of Public Works and Highways (DPWH) of the Philippines announced that construction of three new bridges crossing Marikina River will commence by the second ...
NEDA Prepares Master Plans for Smart City Adoption in Emerging Megacities
The National Economic and Development Authority (NEDA) is preparing 13 sector-wide master plans in identified urban areas nationwide to help these urban corridors adopt smart ...
Philippines Receives USD 600 Million Loan from ADB for its Universal Health Care Program
The Asian Development Bank (ADB) has approved a USD 600 million policy-based loan to help the Philippines provide quality and equitable health services for all Filipinos as ...