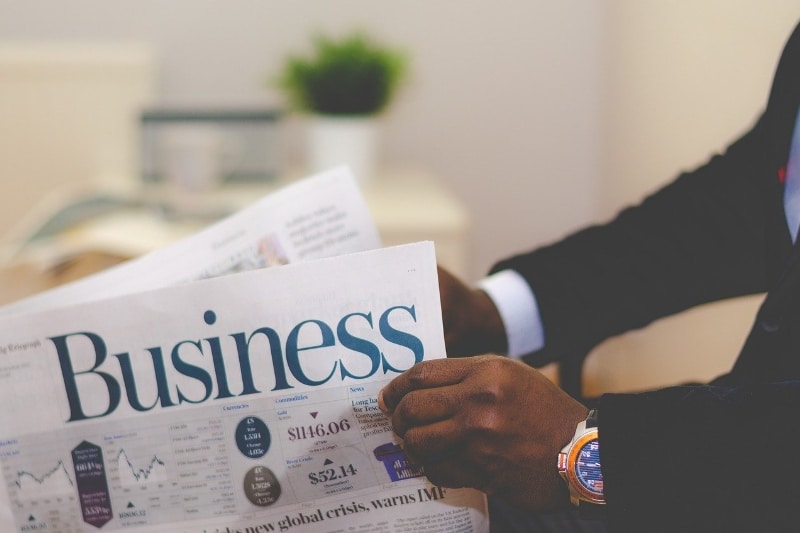 Business News
Business news to help you keep track of the latest developments and identify new opportunities across key sectors in Southeast Asia
Monthly Business News to Help You Understand the Market
Public Works Ministry of Indonesia Seeks 42% Budget Bump in 2021
The Ministry of Public Works and Housing (PUPR) of Indonesia is requesting a USD 10.1 billion budget for 2021 to fund the country's infrastructure projects. This marks almost ...
New USD 6 Million Waste-to-Energy Plant Inaugurated in Indonesia
The Indonesian government inaugurated a waste-to-energy power plant in Cilacap, Central Java, worth USD 6 million. The refuse-derived fuel (RDF) facility is a pilot project ...
Indonesian Government Exploring Plans to Develop Medical Tourism
According to a report in the Jakarta Post, the Indonesian government is considering a plan to develop medical tourism in the country in an effort to provide high quality ...
Fortescue Metals Group to Develop Renewable Energy in Indonesia
The Indonesian government and Australian firm Fortescue Metals Group (FMG), the fourth largest iron ore producer in the world, signed a Deed of Agreement to develop renewable ...
Indonesian Logistics Startup Waresix Raises Series-B Funding
Waresix, an Indonesian logistics startup company, raised USD 100 million for its Series-B funding round. Investors include existing backers, EV Growth and Jungle Ventures as ...
Korea Development Bank Acquires Indonesia's Tifa Finance
Korea Development Bank (KDB) has purchased a majority stake of 80.65% in Tifa Finance, a multi-finance company in Indonesia.  KDB is a state-owned bank established in 1954 ...
Anytime Fitness Asia Aims to Establish 100 Gyms in Malaysia in 3 to 4 Years
Anytime Fitness Asia (AFA), the regional master franchisee of the Anytime Fitness brand headquartered in Minnesota, USA, is planning to set up 100 more gyms in Malaysia in ...
Malaysia Invites Bids for Maritime Patrol Aircraft and Unmanned Aerial Systems
The Malaysian Ministry of Defense has issued an international tender to supply three unmanned aerial systems (UAS) and two maritime patrol aircraft (MPA). The announcement ...
AME Elite to Start Construction of Jstar Motion's Fourth Manufacturing Facility in Johor
AME Elite Consortium Sdn Bhd, a Malaysia-based integrated industrial property development and engineering services provider is planning to state construction of Jstar ...
Communication Infrastructure in Sabah And Sarawak to be Upgraded by 2022
The Malaysian Communications and Multimedia Commission (MCMC), the national regulator for the communications and multimedia industry, has announced the government's plan to ...
Penang State Announces Initiative to Improve Water Supply Infrastructure by 2050
Penang Water Supply Corporation (PBAPP), a state-owned company that manages water supply in Penang has outlined three contingency plans under its Penang Water Supply ...
Malaysia Sets Up its First Oncofertility Referral Center
Malaysia's first oncofertility referral center or known as the Advanced Reproductive Centre (ARC) has been formally established at the Canselor Tunku Mukhriz Hospital of ...
Canadian Solar Inc Begins Construction of C&I Rooftop Solar Project in Penang
Ontario-based solar PV modules manufacturer, Canadian Solar Inc. (CSIQ) has announced the commencement of a commercial and industrial (C&I) rooftop solar construction ...
Green Packet Plans to Invest in Tencent Cloud Partnership to Set Up Data Center
Green Packet Bhd, a Malaysia-based leading telecommunications, media and technology company has announced an initial investment of MYR 100 million (USD 24 million) to set up ...
Johor's Iskandar Malaysia Received USD 3.8 Billion Investments in 1H2020
Iskandar Malaysia, the southern economic corridor in Johor state has announced that it received USD 3.8 billion in cumulative investments for the first six months of 2020. ...
Thailand to Develop a 240-Kilometer Canal to Prevent Flooding in Central Region
Thailand's Office of National Water Resources (ONWR) has announced plans to develop a 240-km canal from Chai Nat province to the Gulf of Thailand. Construction work is ...
Thailand's Economic Updates for July 2020
The impact of COVID-19 has been negative for Thailand's export- and tourism-reliant economy. According to Thailand's Fiscal Policy Office, the Thai GDP is forecast to ...
Thailand's Courts to Transition to Blockchain Storage Network by 2021
The Thai Office of Courts of Justice is developing a blockchain storage network as a part of court digitalization campaign set for the end of 2021. The blockchain transition ...