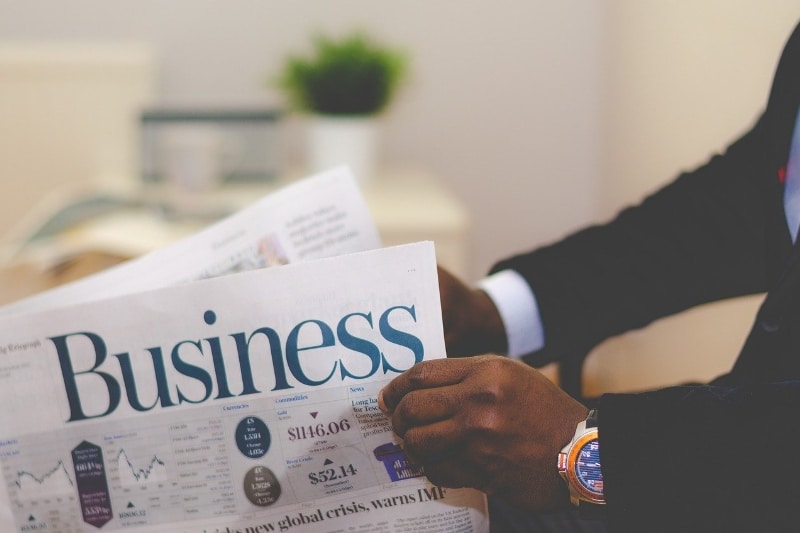 Business News
Business news to help you keep track of the latest developments and identify new opportunities across key sectors in Southeast Asia
Monthly Business News to Help You Understand the Market
Singapore Association of Aerospace Industries Partners with Startup Accelerator Starburst
The Association of Aerospace Industries Singapore (AAIS) signed a Memorandum of Understanding (MOU) with global aerospace startup accelerator, Starburst, to develop the ...
Paper Launched on Sustainable Financing for Healthcare in ASEAN
The EU-ASEAN Business Council, KPMG in Singapore and SANOFI have joined hands to launch a paper on sustainable financing for healthcare in ASEAN on 9 March 2020. The report ...
Infrastructure Asia and Denmark's Danida Sustainable Infrastructure Finance Sign MOU
Singapore's Infrastructure Asia and Denmark's Danida Sustainable Infrastructure Finance signed a Memorandum of Understanding (MOU) on 26 February 2020 to boost the financing ...
Hong Kong-based AMTD Digital Acquires Controlling Stake in Singapore Insurtech Firm
AMTD Digital, the one-stop digital finance platform arm of AMTD Group, a Hong Kong-headquartered financial institution, announced on 17 March that it will acquire a ...
ExxonMobil Deploying New Technology at Singapore Refining and Petrochemical Complex
ExxonMobil is embarking on a multi-billion-dollar expansion of its Jurong Island refining and petrochemical complex in Singapore to increase its production capacity for ...
Boustead Partners with Sunseap for Rooftop Solar Installations
Leading Singaporean solar firm, Sunseap Group, announced a partnership on 20 February 2020 with Boustead Projects for the potential installation of rooftop industrial solar ...
The Philippines Mulls Bringing Nuclear Power in the Country's Energy Mix
According to media reports, the Philippine's Energy Secretary is seeking approval of a proposed executive order (EO) that will include nuclear power in the country's Energy ...
Republic Cement, Nestle Philippines Expand Green Cooperation
Republic Cement and Nestlé Philippines announced that they have expanded their partnership which started in 2019 on reducing plastic waste. In 2019, Nestle Philippines which ...
Pioneering Mercury-free Gold Processing Facility in Northern Mindanao Launched
The Secretary of the Philippine Department of Science and Technology (DOST-Philippines) Fortunato de la Pena recently led the inauguration of a common service facility (CSF) ...
Philippines Aims to Complete Half of Duterte's 100 Flagship Infra Projects by June 2022
The Investment Coordination Committee-Cabinet Committee (ICC-CabCom) of the Philippines is aiming to finish half of the 100 "Build, Build, Build" projects within Duterte's ...
Omron Healthcare Expands Distribution Network in the Philippines
Omron Asia Pacific Pte Ltd., a Japan-based global automation company, through its representative office in Manila established in 2013, has signed a distribution deal with ...
Japanese Firm Bags USD 103 Million Philippine Air Force Defense Radar Project
Mitsubishi Electric Corp of Japan won a project to supply air surveillance radar systems to the Philippine Air Force (PAF) under a government to government (G2G) deal. This ...
Defense Industrial Ecozones Eyed by PEZA and AFP
The Philippine Economic Zone Authority (PEZA) eyes a partnership with the Armed Forces of the Philippines (AFP) for the establishment of defense industrial ecozones. In a ...
DDLS Australia Launches IT Training Facility in the Philippines
DDLS Pty Ltd., Australia's largest provider of education training programs focusing on corporate IT, process and cyber security, has opened up its first training facility in ...
D&L Industries Doubles Capital Expenditure to USD 59 million
D&L Industries, Inc., the country's largest specialty foods ingredients, plastics and oleochemicals firm, is doubling its capital expenditure (capex) this year to about ...
African Swine Fever Pushes Demand for Pork and Poultry Imports in the Philippines
The Philippines is expected to buy more pork and chicken from the global market as African swine fever (ASF) cases in the country would pull down local supply according to a ...
Aboitiz Unveils PHP 73 Billion Capital Expenditure Budget for 2020
The leading Philippine conglomerate, Aboitiz Equity Ventures (AEV), has allocated PHP 73 billion (USD 1.432 billion) for capital expenditure during 2020 to show support ...
US-based Guardion Contracted by Malaysian Firm to Develop Immuno-Supportive Formula
Guardion Health Sciences, a US-based ocular health sciences company and its recently acquired subsidiary NutriGuard, have been contracted by Malaysia's Ho Wah Genting Berhad ...