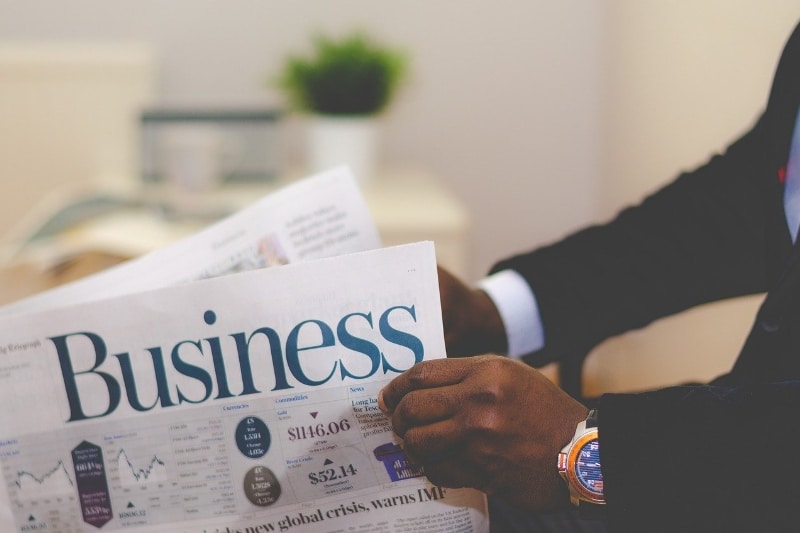 Business News
Business news to help you keep track of the latest developments and identify new opportunities across key sectors in Southeast Asia
Monthly Business News to Help You Understand the Market
Samitivej Hospital Launches Virtual Medical Service App
Samitivej Hospital Group, a private hospital in Thailand with a network of eight hospitals and owned by Bangkok Dusit Medical Services (BDMS), recently announced the launch ...
RS Company to Focus on Retail Sector Business
RS Media & Publishing Company (RS Media) has moved its business category in the Stock Exchange of Thailand from "media & publishing" to "commerce" with effect from March 29. ...
PTT, Gulfs Team up on EEC Ports
PTT Plc, Thailand's stater-owned oil and gas conglomerate, has formed a consortium with Gulf Energy Development Plc (Gulf), one of the leading Energy producers in ...
Cross-Border Payment Solutions Involving Thailand Showcased at ASEAN Meeting
During the ASEAN (Association of Southeast Asian Nations) Central Bank Governors' Meeting in Chiang Rai, Thailand, several cross-border initiatives on cross-border payment ...
Constant Energy to Deploy 50 MW Solar for SCG Cement Factories
Constant Energy, a renewable electricity generation and storage investment platform with offices in Thailand and France, announced on 29 March that it has executed a ...
Singapore's Seletar Aerospace Park to Offer Indoor Testbeds for Drones
JTC Corporation, the government agency responsible for the development and management of industrial estates, and the Association of Aerospace Industries Singapore (AAIS) ...
Singapore Unveils Underground Space Usage Plans for 3 Pilot Areas
Under its Draft Master Plan 2019 (DMP19) released on 27 March, the Urban Redevelopment Authority (URA) of Singapore has unveiled plans for underground space use in three ...
Singapore to Invest USD 60 Million in Cell Therapy Manufacturing
At the 11th Research, Innovation and Enterprise Council (RIEC) Meeting of the Singapore government on 27 March, it was announced that Singapore will invest SGD 80 million ...
Singapore Agrees on Mutual Recognition of Derivative Trading Venues with EU and the US
On 1 April 2019, the European Commission recognized a number of Singapore trading venues authorized by the Monetary Authority of Singapore (MAS) as eligible for compliance ...
NTUC Income Partners with ZhongAn for Digital Insurance Innovation
NTUC Income, a leading insurer in Singapore announced a partnership with ZA Tech Global Limited (ZA Tech), the business entity for overseas technological exports formed by ...
New Center in Singapore to Support Energy Sector Innovation by SMEs and Start-ups
Nanyang Technological University, Singapore (NTU), Enterprise Singapore, and the Sustainable Energy Association of Singapore (SEAS) launched a one-stop hub on 16 April to ...
New 135,700 sqm Retail Complex Opened at Singapore Airport
On 11 April, Jewel Changi Airport (Jewel) gave selected members of the public a sneak peek into a 135,000 sqm lifestyle destination at Changi Airport, developed by Jewel ...
Makino Asia Opens Smart Factory in Singapore
Makino Asia, a manufacturer of machining tools opened a new smart manufacturing facility in Singapore, built with an investment of SGD 100 million (USD 74 million). The ...
E-waste Recycling Research Center Launched Through Singapore-France Collaboration
Nanyang Technological University, Singapore (NTU) and the French Alternative Energies and Atomic Energy Commission (CEA) launched a joint research center in March 2019 to ...
PLDT Partnering with Cisco for 5G-Ready Network
US tech giant, Cisco, has bagged a multimillion-dollar deal with PLDT, the country's largest telecommunication company, to transform its Infrastructure into a fully automated ...
Philippines Bill to Provide Incentives for Innovative Start-ups
The Philippines government is taking a significant step to make local startups more competitive in the region. Senate Bill 1532 or the Innovative Startup Act is awaiting ...
Mondelez Philippines Taps Energy Development Corp for Geothermal Energy
Mondelez Philippines, the Philippine subsidiary of global snacks manufacturer Mondelez International, has tapped Energy Development Corp (EDC) to supply renewable Energy to ...
MacroAsia, PTC Group Inaugurate Aviation School in Subic
MacroAsia, Philippine Airlines' (PAL) aviation support affiliate, and PTC Group, a diversified crew management and training company in the Philippines, have jointly opened ...