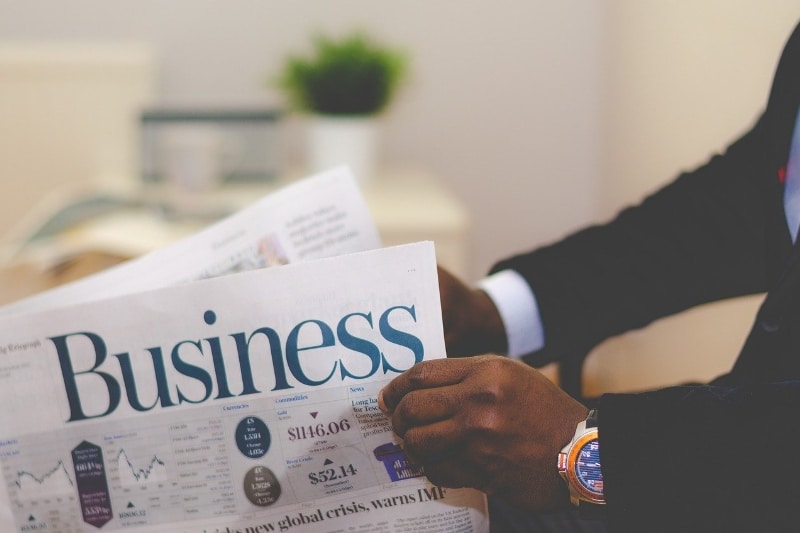 Business News
Business news to help you keep track of the latest developments and identify new opportunities across key sectors in South East Asia
Monthly Business News to Help You Understand the Market
BCA Singapore Piloting Voluntary Maintainable Design Appraisal System
The Building and Construction Authority of Singapore is piloting a  new voluntary Maintainable Design Appraisal System to assess building designs' degree of ...
Sangley Point to Handle General Aviation by December
Several domestic flights from the Ninoy Aquino International Airport (NAIA) in Manila will soon be transferred to Sangley Point Air Base in Cavite to ease airport congestion ...
Philippines and South Korea Aim to Conclude FTA Negotiations by November 2019
The Philippines and South Korea have kickstarted negotiations for a Free Trade Agreement (FTA) aiming to conclude the negotiations during the South Korea – ASEAN Summit in ...
Philippine Government Aims to Attract Investment in E-vehicle Manufacturing
The Philippines' Department of Trade and Industry (DTI) is promoting opportunities in the e-vehicle (EV) industry in the country. In a recent high-level roundtable meeting in ...
MOS Burger from Japan to Enter the Philippines
Burger chain operator, Mos Food Services Inc, from Japan will open its first Philippines outlet by the end of March 2020, in partnership with a local dining chain. The company
Japan Extends USD 202 Million Loan for Road Projects in Mindanao, Philippines
As part of the current Philippine government's ambitious USD 156 billion accelerated Infrastructure spending and development until 2022, the country recently secured a USD ...
DOE Philippines to Give Consumers the Choice to Tap Renewable Energy
Power consumers in the Philippines will soon have an option to source their supply from renewable Energy (RE) producers with the implementation of the "Green Energy Option ...
BSP: Philippine Banks Capitalizing on Fintech to Reach Greater Scale
The central bank of the Philippines (Bangko Sentral ng Pilipinas or BSP) highlighted in its latest Banking Sector Outlook Survey (BSOS) report that majority of local banks are
Bill Approved to Build Hospital for Overseas Filipino Workers and Dependents
On 3 June, the Philippine House of Representatives approved House Bill 9202 which seeks to establish the Overseas Filipino Workers (OFW) Hospital with at least tertiary level ...
Baguio Sewage Treatment Plant Due for Upgrading, Expansion
The Mayor of Baguio City in the Philippines recently ordered the City Buildings and Architecture Office (CBAO) to craft a program for the upgrading and expansion of the Baguio
Scatec Solar connects 65MW solar plant to grid
Scatec Solar, a Norwegian firm, and its partners have connected the 65 MW (DC) Jasin plant to the grid. This is the second of three 65 MW solar plants being built by Scatec ...
Sabah Considering Setting up Council to Promote Medical Tourism
The state government of Sabah in Malaysia is planning to set up a Health Tourism Council under the Ministry of Tourism and Culture to promote Medical tourism in the state. The
Petronas Initiates Production at Floating LNG Facility
Petronas, the Malaysian State Owned Enterprise (SOE) recently achieved its first Liquefied Natural Gas (LNG) drop at its floating LNG facility, PLFING Satu, at the Kebabangan ...
Perangsang Selangor Acquires Plastic Injection Molding Firm
Kumpulan Perangsang Selangor Bhd (Perangsang Selangor), a corporate entity owned by the state of Selangor, is buying a 100% stake in Toyoplas Manufacturing, an integrated ...
Oracle Launches Cloud Solution Hub in Malaysia
Oracle has launched a new Cloud Solution Hub in Kuala Lumpur to help organizations of all sizes, particularly Small and Medium Enterprises, to benefit from technologies such ...
New Facility in Malaysia to Assemble Chinese Y-12F Aircraft
A USD 100 million plant for assembly of the Harbin Y-12F aircraft  is under construction at the Alor Setar airport in Kepala Batas, Kedah, Malaysia. Once this facility is ...
Malaysian Ministry Signs Deals with Chinese Firms for Affordable Housing
The Malaysian Ministry of Housing and Local Government signed a Memorandum of Understanding (MOU) with 8 Chinese companies for potential future foreign direct investment and ...
Malaysia Fourth Biggest beneficiary of Sino-US Trade War
According to a research report by Japanese Bank Nomura, Malaysia is the fourth biggest beneficiary of the trade war. Vietnam is the biggest beneficiary, gaining 7.9% of its ...