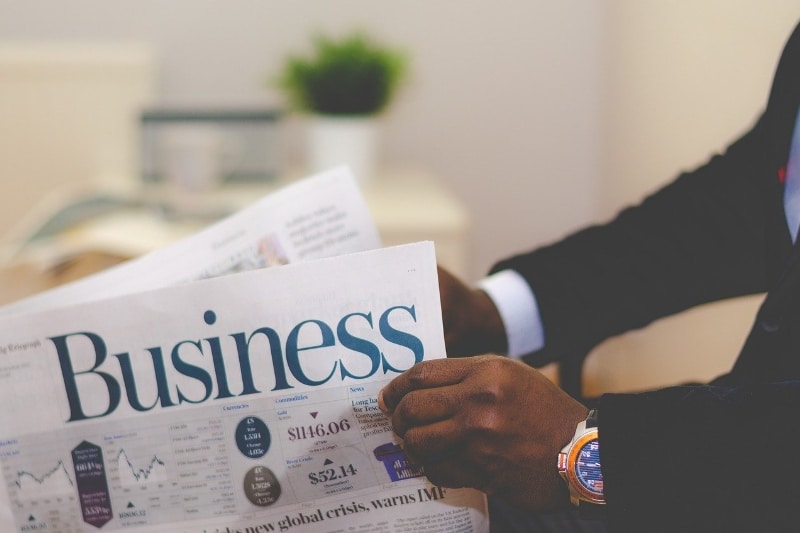 Business News
Business news to help you keep track of the latest developments and identify new opportunities across key sectors in Southeast Asia
Monthly Business News to Help You Understand the Market
Local Philippine Units to Receive Enhanced Support for Climate Resilient PPP Projects
 Local governments and entities in the Philippines have been provided enhanced access to a facility that can fund the feasibility studies and project development phase of ...
Japan's Mitsukoshi Mall Set to Open in the Philippines
Philippine real estate company, Federal Land, has partnered with Japanese peer Nomura Real Estate Development and retail specialist Isetan Mitsukoshi Holdings to develop the ...
Indonesian Firm Investing USD 80 Million for Coffee Factory in the Philippines
Indonesia's PT Mayora Indah Tbk (Mayora), the company behind the 3-in-1 instant coffee brand Kopiko, has announced an investment of over USD 80 million for setting up a ...
DPWH, Sarangani LGU Partner with Foreign Consultants for Watershed Rehab Feasibility Study
The Department of Public Works and Highways (DPWH) and the local government of Sarangani have kicked off a 11-month feasibility study on watershed rehabilitation and ...
Disability Assistance Medical Robot from Japan Brought to Philippines
Hospital directors, top physical therapists, Medical and wellness practitioners, and Medical students throughout the country gathered at a Medical symposium jointly organized ...
Malaysia signs contracts worth USD 888 Million at LIMA'19
The Ministry of Defence (MOD) of Malaysia signed seven procurement and industrial collaboration program contracts worth MYR 3.67 billion (USD 888 million) at the Langkawi ...
Malaysia Seeking Partners to Drive Global Halal Economy Growth
The Malaysian government is seeking partnership with other countries to drive growth of the Halal economy. The Halal Industry Development Corporation (HDC) recently signed a ...
Malaysia Planning Centralized Hub for Plastic Recycling
The Malaysian government is looking to introduce a centralized plastic recycling hub to better monitor and manage the industry. According to the Housing and Local Government ...
Korea, Malaysia Collaborating on USD 7 Million Virtual Power Plant Project
Three South Korean entities, utility Busan City Gas, a smart Energy IoT solutions provider, Shinhwa SNC, and software company, I-ON Communications Corp, are collaborating ...
Implementation of Sugar Tax in Malaysia Postponed to July
After taking into account feedback from stakeholders, the Malaysian government decided to postpone the implementation of sugar tax on soft drinks and juices to July 1 from ...
G3 Global Partners Chinese Firms for USD 1 Billion AI Park
China Harbour Engineering Company Ltd (CHEC), G3 Global Bhd and China's SenseTime Group Ltd have signed a Memorandum of Understanding (MOU) to set up the first artificial ...
ECRI Institute Opens Medical Device Evaluation Laboratory in Malaysia.
Pennsylvania, USA-based ECRI Institute, an independent authority on Medical practices and products, opened its first Medical device evaluation laboratory outside the United ...
Collaboration of Petronas Chemicals with Dow on EO facility
Petronas Chemicals Glycols Sdn Bhd, a subsidiary of Petronas' petrochemical arm and Malaysia's leading chemicals producer, Petronas Chemicals Group Berhad, has signed an ...
China-Backed Railway Project in Malaysia to Resume After Cost Reduction
The East Coast Rail Link (ECRL) project in Malaysia is being revived after a significant reduction in the price by China. According to initial plans, the project would build ...
UK-Based Plastic Recycling Company to Build Five Plants in Indonesia
London-based plastic recycling company Plastic Energy Ltd (Plastic Energy) is going to develop five recycling plants in the province of West Java in Indonesia. The company ...
Turkey Supplies Torpedo Countermeasure to Indonesian Navy
Aselsan, a Turkish defense electronics company, is supplying its ZOKA range of acoustic torpedo countermeasure for Indonesian Navy (Tentara Nasional Indonesia - Angkatan Laut ...
Services and Information App Launched by Indonesia's Health Ministry
The Ministry of Health of Indonesia launched a heath information application called Sehatpedia. Available on Android platforms, the application has five features: Live ...
Oman Investing USD 15 Billion in Indonesian Energy Project
Oman's Overseas Oil and Gas (OOG) is investing USD 15 billion to build a new oil refinery and petrochemical plant in Bontang, East Kalimantan in Indonesia, together with a ...