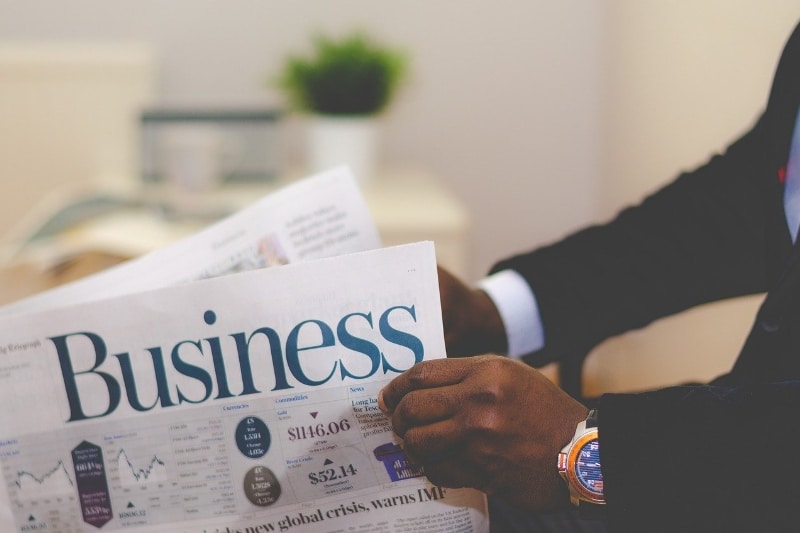 Business News
Business news to help you keep track of the latest developments and identify new opportunities across key sectors in Southeast Asia
Monthly Business News to Help You Understand the Market
Smart City Plan Approved for Binh Duong Province
A smart city plan has been approved for Binh Duong province. The plan will focus on applications of advanced technologies in the areas of electronic government and traffic ...
Satellite-Based Dengue Forecasting System Launched in Vietnam
A dengue fever forecasting Model Satellite-based system (D-MOSS) was launched in Hanoi in March 2019. The early warning system created by D-MOSS is being piloted in Hanoi, ...
New MoU Signed Between Vietnam Airlines and Sabre
A memorandum of understanding (MOU) has been signed by Vietnam Airlines and Sabre, a leading provider of systems for air bookings, as part of efforts to take forward the ...
Local Brands Continue to Dominate Vietnamese Market
The latest report from Nielsen on Vietnam's FMCG market has found that Vietnamese manufacturers earned 42% of the FMCG sector's total revenues, in the four largest market ...
Foreign Solar Panel Manufacturers Setting up Facilities in Vietnam
Vietnam is becoming a  favored destination for solar photovoltaics (PV) manufacturers, driven by the low costs of Manufacturing in Vietnam combined with rising global demand ...
Thailand Takes Steps Towards Legal Use of Medicinal Marijuana
The government of Thailand has been taking steps towards the legal use of marijuana, following the proposal of amendments in October 2018 that would legalize marijuana ...
Thailand Plans New Taxes for Polluters
The Fiscal Policy Office (FPO) of Thailand and the Finance Ministry have drafted a law imposing new taxes and fees on polluters. According to the draft of the law, the ...
Thailand is Building the Largest Floating Solar Farms in the World
Thailand is planning to build the largest floating solar farms in the world, aiming at boosting the country's production of renewable Energy. The Electricity Generating ...
Thailand Board of Investment Approves 5 Large Projects
The Thailand Board of Investment (BOI) has approved investment incentives for five projects with a total investment of value of over USD 1.3 billion. The projects ...
Thai Government Aiming for Completion of Laos Rail Link by 2023
The government of Thailand is aiming for completion of the Thai-Sino high-speed railway project, linking Bangkok and Nong Khai, a Thai province on the border with Laos, by ...
Scania Opens New Assembly Facility in Thailand
Scania, a Swedish manufacturer of commercial vehicles, launched a new assembly facility for trucks and bus chassis in the Bangkok Free Trade Zone. The new factory, which also ...
New MRO Joint Venture Launched in Thailand's EEC
BOSA-Thayaan Aircraft Service Company (BTAS) has become the first aircraft maintenance, repair, and overhaul (MRO) organization to be approved under the Royal Thai ...
DEPA Thailand Partners with 6 IoT Companies to Support Digital Park Thailand
The Digital Economy Promotion Agency (DEPA) of Thailand has entered into partnerships with several companies specializing in Internet-of-Things (IoT) technologies. These ...
Companies Betting on Healthier Beverages in Thailand
Suntory PepsiCo Beverage (Thailand) Company Limited or SPBT, producer and distributor of the most popular beverages under Suntory and PepsiCo, is further expanding its array ...
Singapore Plans to Roll Out 5G Networks by 2020
Singapore plans to commence the roll out of 5th generation mobile networks (5G) by 2020.  With 5G, businesses and citizens can experience peak data rates of up to 100 times ...
Singapore Government to Issue Zero Waste Masterplan
The Singapore government plans to release its inaugural Zero Waste Masterplan later this year. The Masterplan will detail the government's upcoming policies and plans, ...
Singapore Developing Interoperability Framework for Digital Trade Documentation
Singapore is seeking to develop an interoperability framework, called "TradeTrust", for the exchange of digital trade documentation, in order to enable a more seamless and ...
Singapore Continues to Invest for Enhancing Global Connectivity
Speaking at the Committee of Supply Debate 2019, Singapore's Senior Minister of State for Transport and Health, Dr Lam Pin Min, talked about how Singapore continues to invest ...