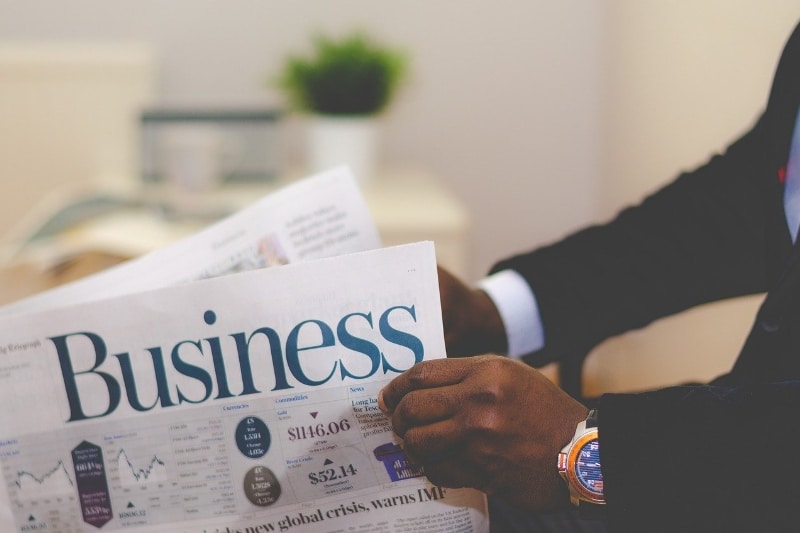 Business News
Business news to help you keep track of the latest developments and identify new opportunities across key sectors in Southeast Asia
Monthly Business News to Help You Understand the Market
Private Hospitals Association Sues Over State Price Controls
Private hospitals have brought a lawsuit against the Commerce Ministry's proposal to put healthcare and Medical expenses on a state price control list. The Private Hospital ...
Heavy Competition for Duty Free Auction at Airports of Thailand
Airports of Thailand, a state-owned enterprise which operates six major airports in Thailand, has two open tenders for two contracts; one for the operation of stores at ...
EGAT to Implement New Flexible Power Generation System
The Electricity Generating Authority of Thailand (EGAT), a state-owned enterprise, is looking to develop a flexible power generation system to tackle unstable power ...
CP Group Sets up Joint Automotive Venture with China's Foton
Thai conglomerate, Charoen Pokphand (CP) Group and China's Foton Motor Group have created a joint venture (JV) in Thailand, investing THB 500 million (USD 15.87 million) to ...
Blockchain Prototype Developed to Power Interbank Settlements in Thailand
Indian IT company, Wipro and enterprise blockchain software firm, R3, have developed a blockchain or distributed ledger (DLT) based solution that enables the usage of digital ...
Surbana Jurong and Silk Road Launch Infrastructure Fund for South East Asia
Surbana Jurong, a global urban and infrastructure consulting firm headquartered in Singapore and owned by Singapore's sovereign wealth fund Temasek, and Silk Road Fund, a ...
Singapore-Based Program to Study Feasibility of 3D-Printing in Maritime Industry
The Maritime and Port Authority of Singapore (MPA) has initiated a joint industry program to study the feasibility of additive manufacturing (AM), or 3D printing, in the ...
Singapore-based Foodtech Startup Raises USD 10 Million in Series B Round
Singapore-based online food startup, Grain, announced on 10 May that it has raised USD 10 million in a Series B fundraising round, in the form of a mix of equity and venture ...
Singapore Issuing Blockchain-Based Digital Certificates to Graduates
Mr Ong Ye Kung, Singapore's Minister for Education, announced on 3 May that educational institutions in Singapore are going to issue blockchain-based digital certificates to ...
PUB Singapore to Install 300,000 Smart Water Meters by 2023
PUB, Singapore's National Water Agency, is rolling out the first phase of a Smart Water Meter Program in Singapore, which will see the installation of 300,000 smart water ...
PerkinsElmer Opens New Lab Instrument Manufacturing Facility in Singapore
On 2 May, PerkinsElmer opened its largest manufacturing facility for analytical instrumentation in Singapore at JTC MedTech Hub, a dedicated facility for medical technology ...
Pavilion Energy Performs Singapore's First Commercial Ship-to-ship LNG Bunkering
Singapore-based LNG ( liquefied natural gas) player, Pavilion Energy announced on 2 May that it has performed the first commercial ship-to-ship LNG bunkering in the Port of ...
Monetary Authority of Singapore Transferring USD 33 Billion to GIC
The Monetary Authority of Singapore (MAS) announced on 8 May that it would be transferring SGD 45 billion (USD 33 billion) from the official foreign reserves (OFR) to the ...
Jet Aviation Integrates Hawker Pacific Operations
Jet Aviation, a subsidiary of American aerospace and defense multinational General Dynamics, announced that it has completed the integration of Hawker Pacific operations at ...
USD 3 Billion Energy Complex to be Built in Batangas City
Three Chinese state-owned companies have agreed to develop a 102-hectare property into an Energy complex in the coastal village of Simlong in Batangas City, ...
Taiwan's New Kinpo Group Sets Philippines as Group's Hub in South East Asia
New Kinpo Group (NKG), one of Southeast Asia's leading electronic Manufacturing companies, is expanding its operations in the Philippines, assisted by the country's ...
Phoenix Petroleum Plans to Convert Circle K to FamilyMart Stores
Phoenix Petroleum Philippines Inc, through its wholly-owned subsidiary Philippine FamilyMart CVS Inc, announced that it is in negotiation to acquire the assets of convenience ...
Philippines' GDP Growth Surges, to Become Upper Middle-Income Economy by 2022
A report by IHS Markit has forecasted Philippines' GDP to double within the 2019-2026 period from USD 330 billion to USD 672 billion. Although the growth is expected ...