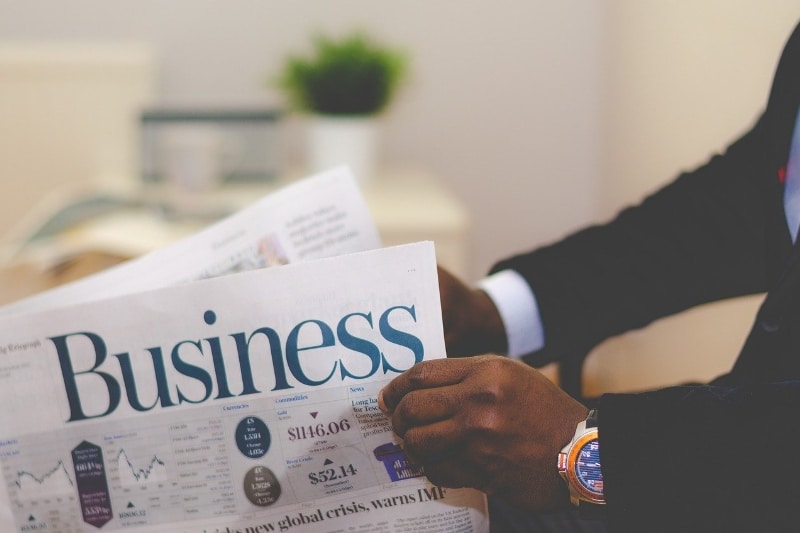 Business News
Business news to help you keep track of the latest developments and identify new opportunities across key sectors in Southeast Asia
Monthly Business News to Help You Understand the Market
Petronas Awards 3 Oil and Gas Production-Sharing Contracts
Malaysia's state-owned oil and gas company, Petronas, has awarded three oil and gas production-sharing contracts as part of its 2022 bidding round. The contracts, awarded ...
Malaysia to Accelerate 5G Adoption with Ericsson and Intel
In order to accelerate Malaysia's transition to a digital economy, the Swedish telecom giant Ericsson and Intel, one of the biggest chipmakers in the world, are planning to ...
Veradigm Invests in Singapore-based Health Tech Startup Holmusk
US-based Veradigm Inc., has invested in Holmusk, a global behavioral health real-world evidence and data analytics company, headquartered in Singapore. Holmusk plans to ...
Hong Kong's Link Reit Acquires 2 Singapore Malls
Asia's largest real estate investment trust, Link Reit has made a foray into Singapore through its planned acquisition of two Singapore retail developments, Jurong Point and ...
The US Launches USD 18 Million E-Commerce Project to Support Digitalization of Filipino SMEs
The United States government, through the U.S. Agency for International Development (USAID), has launched a five-year, PHP 1 billion (USD 18 million) partnership with the ...
Foreign Investors Drawn to Vietnam's Booming Offshore Wind Market
Vietnam is registering a growing interest from foreign investors in the offshore wind industry. In order to achieve net zero emissions by 2050, the nation is currently ...
Thailand's PTTOR Aims for 7,000 EV Charging Outlets by 2030
PTT Oil and Retail Business (PTTOR), Thailand's state-run oil company, recently announced that it intends to establish the country's largest electric vehicle (EV) charging ...
Indonesia's Investment Coordinating Board Boosts Investment in EV Ecosystem
Several global and international investors are showing interest in Indonesia's electric vehicle (EV) battery ecosystem, according to Indonesia's Investment Coordinating Board ...
Malaysia Healthcare Travel Council, HIMSS Become Strategic Partners for Digital Boost
Malaysia Healthcare Travel Council (MHTC), a Malaysian government agency responsible for promoting healthcare travel industry has partnered with Healthcare Information and ...
The Philippine Department of Health to Set Up 104 Specialty Medical Center
The Department of Health (DOH) plans to establish more than 100 specialty centers this year as part of its efforts to capacitate rural facilities and make medical services ...
Vinamilk's Product Receives Asia's First Purity Award in 2022
Vinamilk, a leading Vietnamese dairy brand, has announced that its Optimum Gold recently became Asia's first dairy formula product to be awarded the Clean Label Project (CLP) ...
Thai Company Partners with American Specialist for 'Never Frozen Fish'
Aqquua, Thailand's leading producer of farmed grouper, has announced a new partnership with American company EverCase, a specialist offering cold-chain solutions for ...
FinVolution Forms Alliance with Indonesia's PermataBank
Chinese fintech company FinVolution, through its Indonesian subsidiary AdaKami, has signed an agreement with PT Bank Permata (PermataBank). The partnership aims to promote ...
Intel to Expand In Malaysia, Spend USD 15.8 Billion Over 10 Years
The largest semiconductor manufacturer in the world, Intel Corporation (Intel Corp), has committed to investing USD 15.8 billion (MYR 70 billion) in Malaysia over a ten-year ...
Southeast Asia's Largest Energy Storage Facility Launched in Singapore
Sembcorp Industries (Sembcorp) and Singapore's Energy Market Authority (EMA) have officially opened the Sembcorp Energy Storage System (ESS). The Sembcorp ESS is Southeast ...
DP World Eyes Setting Up an Industrial Park in the Philippines
Dubai-based logistics firm DP World has expressed interest to establish an industrial park in the Philippines. This development occurred during the meeting between Philippine ...
European Businesses Relocating Operations from China to Vietnam
According to a recent survey conducted by the European Chamber of Commerce in Vietnam (EuroCham), 41% of respondents stated that their company was moving operations from ...
New POS System Launched by BJC for the Traditional Retail Sector in Thailand
Berli Jucker Public Company Limited (BJC), the Thai conglomerate and owner of Big C Supercenter, has launched a POS system to help Thai traditional stores (or so-called "Sho ...