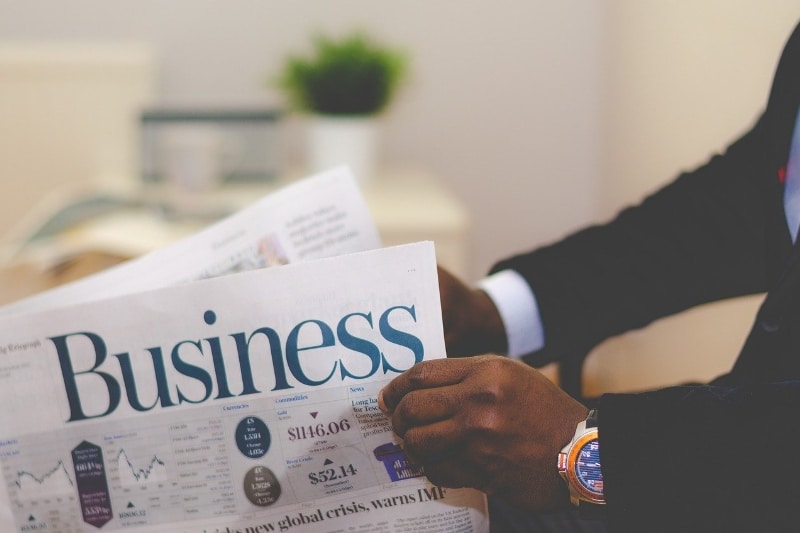 Business News
Business news to help you keep track of the latest developments and identify new opportunities across key sectors in Southeast Asia
Monthly Business News to Help You Understand the Market
20 Low Carbon Power Proposals from Overseas for Singapore
In an effort to decarbonize its power mix, Singapore reached out to its neighboring countries, seeking to bring in around 30% of its electricity demand by 2035. Singapore ...
Indonesian Investment Authority Agrees to Invest USD2.7 Billion in Toll Roads
The Indonesian Investment Authority (INA) agreed to provide around 39 trillion rupiah (USD 2.7 billion) for toll roads on the islands of Java and Sumatra. The INA ...
Creatio Strengthens its Presence in South East Asia
Creatio, a global vendor of one platform, a service low-code solution for process management and CRM, today announced its partnership with PT. Hexaon Business Mitrasindo – a ...
Partnership to Advance Pharmacogenomics in Singapore and Indonesia
On April 19, MGI, a world-leading life science company, announced partnership with Nalagenetics (NALA). The aim of the partnership is to co-develop low coverage whole genome ...
The Philippines to Partner with South Korea for Smart City Infrastructure
The Philippines' Clark Development Corporation (CDC) and the Republic of Korea's Land and Housing Corporation (LH) have recently signed an agreement looking to create a smart ...
The Philippines to Launch Digital Currency Pilot Project
BSP, the central bank of the Philippines, has recently announced that it will launch a pilot initiative for a Central Bank Digital Currency (CBDC), called project CBDCPh. It ...
Scatec Expands Renewable Energy Investment in the Philippines
SN Aboitiz Power Group (SNAP), a joint venture between Norwegian renewable power producer Scatec and Philippine peer AboitizPower, has signed construction and financing ...
Initiatives to Tackle Marine Pollution Seen in the Philippines
Cleene Ethyl Alcohol, a trusted Filipino brand that provides high-quality and affordable alcohol products from Philusa Corporation, extends its effort in reducing ocean-bound ...
SATS Invests USD 150 Million in Jurong Innovation District
SATS Ltd. (SATS), Asia's leading provider of food solutions and gateway services, has started a lease agreement with JTC to build an innovative food hub in Singapore's Jurong ...
April 17th Sees The Official Launch of Singapore's Fifth Desalination Plant
Singapore's fifth desalination plant was officially opened on Jurong Island on April 17, 2022. The plant was set by Tuas Power and ST Engineering consortium, along with PUB, ...
Global Companies to Target Vietnam as A New Luxury Hub
Vietnam has recently become a new destination for several luxury brands to expand their presence, thanks to its fast-expanding middle-class and robust economic ...
Vietnam on Its Way to Becoming The Next Global Manufacturing Hub
At a recent Investment Promotion Conference in Vinh Phuc province, a representative of Compal, a Taiwanese company specializing in electronic devices, has announced the ...
Stricter Measures to be Proposed to Control Motorbike Use in HCMC
Recently, several experts in Ho Chi Minh City (HCMC) have urged the authorities to impose tougher measures to limit the use of motorcycles, which are the local's favorite ...
Vietnam to Launch 5G Network and Intelligent Operation Centers in Major Cities
Vietnam is among the first countries to launch 5G trials. With superior characteristics, 5G is expected to support the country in building a digital government, economy and ...
Positive Outlook for Vietnam's Pharmaceutical Companies
Drug companies' earnings have surged during the first quarter of 2022 due to high demand for Covid-19 medicines and other relevant products. DHG Pharmaceutical JSC, the ...
Organizations to Step Up to Solve Plastic Pollution
Vietnam discards over 3.9 million tons of waste each year, and roughly a third of that is recycled properly. The remaining amount is often burned, buried in landfills, or ...
Vietnam to Consider Returning to Nuclear Energy
Experts say Vietnam should restart its nuclear energy program by 2030 in order to meet its commitment to attaining carbon neutrality by 2050. According to a former head of ...
Vietnam's Proptech Startups to Attract More Investors
Since the epidemic, many real estate companies have turned to technology to promote their sales, and investments are pouring into these proptech startups to capitalize on the ...