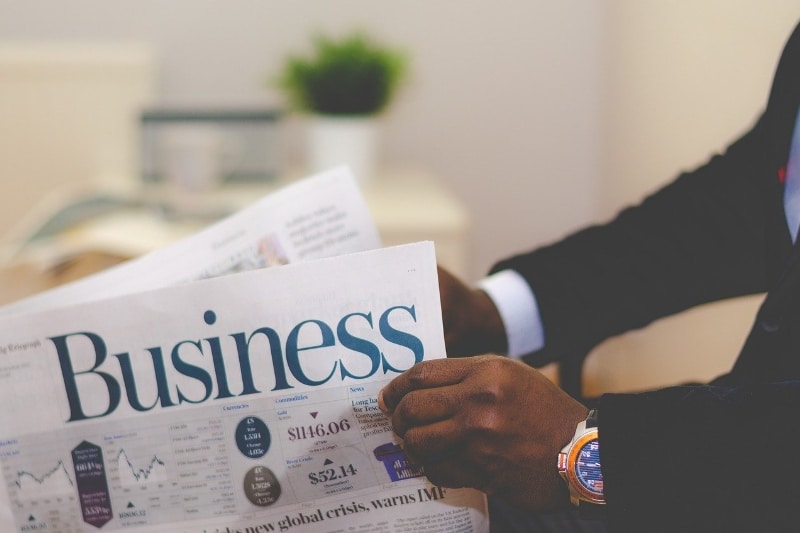 Business News
Business news to help you keep track of the latest developments and identify new opportunities across key sectors in Southeast Asia
Monthly Business News to Help You Understand the Market
New Rolling Stock Plant Being Opened in Indonesia
PT Industri Kereta Api Indonesia (PT Inka), Indonesia's state-owned rolling stock manufacturer, held a groundbreaking ceremony on 2 April for a new rolling stock plant in ...
Indonesian Logistics Start-up Kargo Receives USD 7.6 Million Seed Funding
Kargo, a logistics startup based in Indonesia, announced in late March that it has received USD 7.6 million seed funding. The investment was led by Sequoia Capital India and ...
Indonesia Seeks USD 7.7 Billion Investment for Three Economic Zones
On April 1, 2019, the Indonesian President launched three special economic zones (SEZs) in East Kalimantan, North Sulawesi and North Maluku. Investors in the SEZs will ...
Indonesia Halts Implementation of E-Commerce Tax
Sri Mulyani Indrawati, Indonesia's finance minister, has announced that Indonesia is halting the implementation of PMK 210/2018, a regulation which governs the taxation of ...
First Phase of Mass Rapid Transit System Opened in Jakarta
Indonesia's president Joko Widodo inaugurated the first phase of Jakarta Mass Rapid Transit (MRT) on April 24,2019. The project was funded by the Japan International ...
Vietnam to Raise Retail Electricity Prices by 8.36%
The Ministry of Industry and Trade (MoIT)'s Electricity Regulatory Authority has raised the retail price for electricity by 8.36% to an average of 1,864.4 VND (USD 0.0804) ...
Vietnam Government Launches National E-document Exchange Platform
The government office has launched a National e-Document Exchange Platform that connects Vietnam government offices, ministries, agencies, and localities, and enables secure ...
Vietnam Government Exploring Measures to Reduce Industrial Energy Use
With the industrial sector account for 47% of Vietnam's total Energy consumption, the country's Ministry of Industry and Trade (MOIT) is reviewing businesses to explore ...
Van Don EZ Being Developed in Vietnam's Quang Ninh Province
The Vietnam government is planning to develop Quang Ninh Province's Van Don economic zone (EZ) into a dynamic economic hub with a focus on tourism, as well as the production ...
Smart City Plan Approved for Binh Duong Province
A smart city plan has been approved for Binh Duong province. The plan will focus on applications of advanced technologies in the areas of electronic government and traffic ...
Satellite-Based Dengue Forecasting System Launched in Vietnam
A dengue fever forecasting Model Satellite-based system (D-MOSS) was launched in Hanoi in March 2019. The early warning system created by D-MOSS is being piloted in Hanoi, ...
New MoU Signed Between Vietnam Airlines and Sabre
A memorandum of understanding (MOU) has been signed by Vietnam Airlines and Sabre, a leading provider of systems for air bookings, as part of efforts to take forward the ...
Local Brands Continue to Dominate Vietnamese Market
The latest report from Nielsen on Vietnam's FMCG market has found that Vietnamese manufacturers earned 42% of the FMCG sector's total revenues, in the four largest market ...
Foreign Solar Panel Manufacturers Setting up Facilities in Vietnam
Vietnam is becoming a  favored destination for solar photovoltaics (PV) manufacturers, driven by the low costs of Manufacturing in Vietnam combined with rising global demand ...
Thailand Takes Steps Towards Legal Use of Medicinal Marijuana
The government of Thailand has been taking steps towards the legal use of marijuana, following the proposal of amendments in October 2018 that would legalize marijuana ...
Thailand Plans New Taxes for Polluters
The Fiscal Policy Office (FPO) of Thailand and the Finance Ministry have drafted a law imposing new taxes and fees on polluters. According to the draft of the law, the ...
Thailand is Building the Largest Floating Solar Farms in the World
Thailand is planning to build the largest floating solar farms in the world, aiming at boosting the country's production of renewable Energy. The Electricity Generating ...
Thailand Board of Investment Approves 5 Large Projects
The Thailand Board of Investment (BOI) has approved investment incentives for five projects with a total investment of value of over USD 1.3 billion. The projects ...