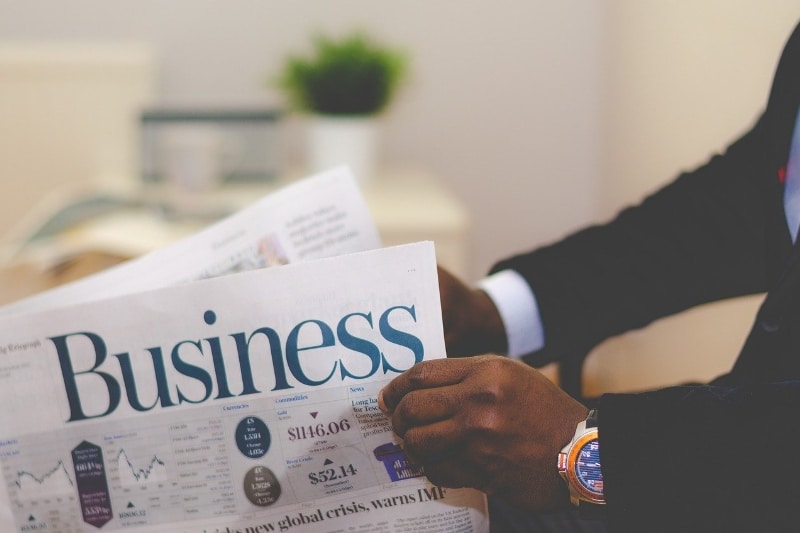 Business News
Business news to help you keep track of the latest developments and identify new opportunities across key sectors in Southeast Asia
Monthly Business News to Help You Understand the Market
Maxis and Huawei Collaborating on 5G Trial in Malaysia
Malaysian telco, Maxis, signed a Memorandum of Understanding (MoU) with Huawei on 25 February to accelerate 5G technology in Malaysia. The MoU is about the two companies ...
Malaysian Health Data Warehouse Completes Phase 2 of Patient Data Collection
A digital initiative by the Malaysian Ministry of Health, Malaysian Health Data Warehouse (MyHDW) system has completed its second phase of gathering information on ...
Malaysia Targets MYR 200 Billion in Approved Investments for 2019
The Malaysian Investment Development Authority (MIDA) is targeting total approved investments worth MYR 200 billion (USD 49.2 billion) for 2019 with a continued focus on high ...
Malaysia Discussing Possible Port Klang Expansion with China
Malaysia and China are discussing the possibility of port expansion plans according to the Transport Minister of Malaysia. The government had identified Port Klang as its ...
First Korean Themed Retail Zone Launched in Malaysia
The largest shopping mall in Malaysia, 1 Utama Shopping Centre has soft-launched the first Korean themed retail zone in the country. The venture is driven by the popularity ...
Two Special Economic Zones Planned for Indonesian Island Batam
Batam island plans to develop two special economic zones (SEZs), on top of its free trade zone (FTZ) status. The proposed zones may be approved as early as June this year, ...
Repsol Makes Largest Gas Discovery in Indonesia in 18 Years
Repsol, the Spanish Energy company, has made the largest gas find in Indonesia in 18 years. The discovery was made in the Sakakemang block in South Sumatra. The KDB-2X well ...
PT Royal Express Indonesia and Weyland Tech Inc. Launch Pilot Program
Weyland Tech Inc. and 'Last-Mile' Delivery Partner, PT Royal Express Indonesia ("REX") announces update on its strategic partnership. The companies are implementing a pilot ...
Chinese Fintech Company Commences Operations in Indonesia
OneConnect, a subsidiary of China-based Ping An insurance group commenced operations in Indonesia on 20 February. OneConnect is a Fintech SaaS provider of advanced ...
iPhone Manufacturer Commencing Operation in Batam, Indonesia
Pegatron Corporation, an Apple's iPhones manufacturer, is looking to start production in April this year after it confirmed the rental of a 2-hectare factory in Riau Islands ...
Indonesia opens up Universities and Hospitals to Foreign Investment
The Investment Coordination Board (BKPM) of Indonesia revealed that government is considering revising its Negative List (Daftar Negatif Investasi) to allow foreigners to ...
Indonesia and UK Sign Low Carbon Energy MoU
On 20 February 2019, the United Kingdom and Indonesia signed a Memorandum of Understanding (MoU) on low carbon Energy development. Under the MoU, the UK will provide a USD ...
Indonesia and Australia Sign Economic Partnership Agreement
On 4 March 2019, Indonesia and Australia signed the Indonesia-Australia Comprehensive Economic Partnership Agreement (IA-CEPA). Indonesia, which is expected to be the world's ...
IFC Approves USD 275 Million Loan to Indonesia's Trans Corp
International Finance Corporation (IFC), a member of the World Bank Group, is providing a loan package of USD 275 million to PT Trans Corpora (Trans Corp), a wholly owned ...
Construction of New Jakarta Airport to Start in 2021
The state-owned airport operator, PT Angkasa Pura II, plans to build a new greenfield airport in Jakarta starting 2021. It is estimated that Indonesia would invest as much as ...
British Energy Firm BP Enters Indonesia's Avtur Market
PT AKR Corporindo, Indonesia's logistics and supply chain company operating in fuel and basic chemical distribution, has entered a joint venture with British Energy Firm BP ...
Vietnamese Airlines to be Permitted to Establish Direct Services to the US
In February 2019, the US Department of Transportation's Federal Aviation Administration (FAA) granted a Category 1 safety rating to Vietnam, based on an assessment of the ...
Vietnam Proposing Tax Cuts on Locally Made Auto Parts
The Ministry of Finance in Vietnam has sent in a ministry document (655/BTC-CST) to the prime minister requesting a change in laws to remove the special consumption tax on ...