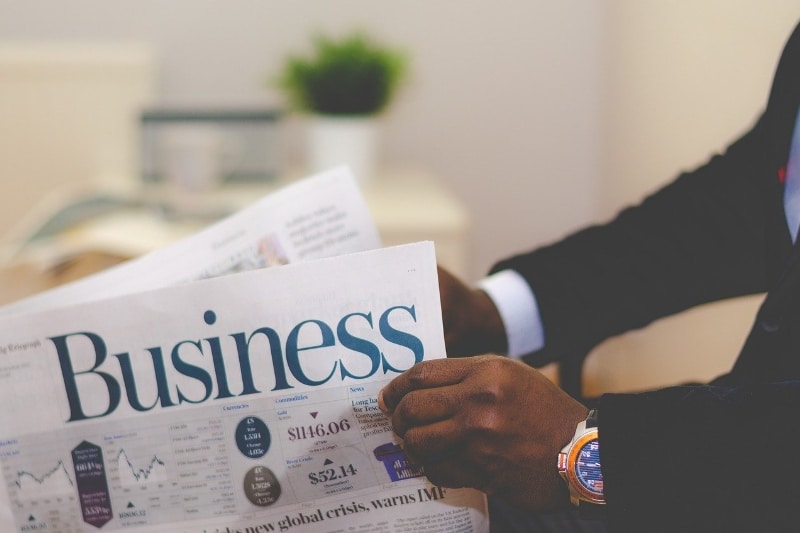 Business News
Business news to help you keep track of the latest developments and identify new opportunities across key sectors in Southeast Asia
Monthly Business News to Help You Understand the Market
UK's Development Finance Institution to Foster Green Investments in Indonesia
The Indonesia Investment Authority (INA), Indonesia's sovereign wealth fund, and British International Investment (BII), the UK's development finance institution ...
Indonesia Encourages Joint Production of Defense Equipment with France
Indonesia is working to expand defense cooperation with France to include not just military equipment sales but also knowledge transfer, cooperative development, and joint ...
Israel's Food Tech Eyes Opportunities in ASEAN's Muslim Countries
Israel's food technology businesses are exploring new opportunities in majority-Muslim markets. In particular, food producers in the Jewish state are preparing ...
LKL International Expands Medical Devices Portfolio with Partners from Germany and Japan
A distributorship agreement (DA) has been concluded between LKL International Bhd (LIB), a Malaysian medical products manufacturer and two foreign medical devices suppliers, ...
Alibaba Encourages Malaysian Firms to Adopt AI-based Sustainability Tools
Alibaba Group's digital technology and intelligence arm, Alibaba Cloud has announced plans to collaborate with more Malaysian companies across a range of sectors to ...
Malaysia Expects an Increase in FDI from Central and Eastern Europe Countries (CEE)
Rothman and Roman, a Europe-based international strategic communications company has revealed that Malaysia is among countries in the region to see increase in foreign direct ...
Malaysia's National Carrier Completes Implementation of Sabre Solutions
Malaysia Airlines (MAS), the country's national carrier has successfully implemented the full line of Sabre Network Planning and Optimization's solutions, marking ...
Malaysia Allows First Import of Halal South Korean Hanwoo Beef
Malaysia has permitted the import hanwoo beef from South Korea starting June 2023. This marks the first international export market for halal-certified Korean beef and the ...
Canada to Open its Indo-Pacific Agricultural Office in the Philippines
The Canadian government has announced its decision to open an Indo-Pacific Agriculture and Agri-Food office in Manila, highlighting the important role the Philippines plays ...
Philippine and US Forces Conclude a Bilateral Marine-Aviation Exercise
The U.S. Marines and Sailors from across I and III Marine Expeditionary Forces participated in a Marine Aviation Support Activity (MASA) with the Armed Forces of the ...
European Investment Bank Keen on Supporting Key Development Projects in the Philippines
European multilateral financial institution, European Investment Bank (EIB), expressed its interest to participate in key development projects in the Philippines. The EIB is ...
Spanish Offshore Wind Developer to Locate its Largest Wind Energy Project in the Philippines
Madrid-based offshore wind developer BlueFloat Energy announced that its largest planned offshore wind energy project will be located in the Philippines, with a capacity of ...
ADB Approves USD 1 Billion Loan for Davao City's Electric Bus Fleet Project
The Asian Development Bank (ADB) has greenlit a momentous USD 1 billion loan to support the implementation of a city-wide public transport initiative in Davao City. As the ...
PhilHealth to Provide Coverage for Cervical Cancer Screening
State health insurer the Philippine Health Insurance Corporation (PhilHealth) plans to extend coverage for cervical cancer screening through the Konsultasyong Sulit at Tama ...
Philippine Construction Industry Keen on Adopting Data Strategy
Research by Procore Technologies Inc., a leading global provider of construction management software, shows that the Philippines is leading among surveyed Southeast Asian ...
Philippines Seen as an Emerging Manufacturing Hub
A study conducted by BMI, a Fitch Solutions Company, identified the Philippines as an emerging manufacturing hub in 2023. According to BMI, the Philippines' exports are ...
E-commerce in the Philippines to Reach USD 16 Billion in 2023
According to a market research study organized by logistics solutions provider Locad Philippines with Cube Asia, e-commerce in the Philippines is anticipated to achieve a 15% ...
Swiss Glass Container Manufacturer Constructs USD 23 Million Factory in Johor
Bucher Emhart Glass, a subsidiary of Swiss-listed engineering and manufacturing group Bucher Industries AG has announced an investment of MYR 108 million (USD 23 million) to ...