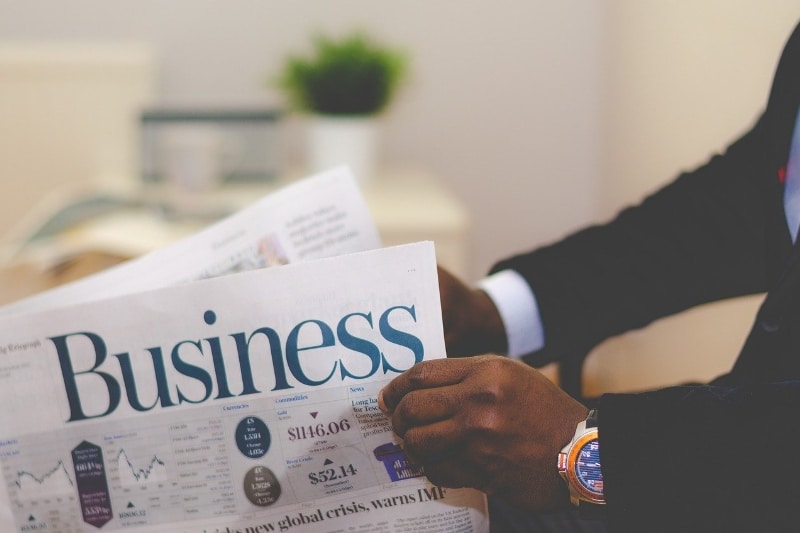 Business News
Business news to help you keep track of the latest developments and identify new opportunities across key sectors in South East Asia
Monthly Business News to Help You Understand the Market
Indonesian Ministry of Transportation Approves a USD 14.75 Million Stimulus
The Indonesian Ministry of Transportation (MoT) has approved a USD 14.75 million stimulus package for the aviation industry. The package removes the passenger service charge ...
Vietnam to Accelerate Use of AI in Healthcare
Vietnam's medical and tech experts recently participated in an online seminar organized by several ministries and local authorities in collaboration with the Australian ...
Indonesia Passes Omnibus Law to Incentivize Investment and Jobs
The Indonesian government has just revised more than 70 existing laws and regulations in an effort to create jobs, spur investments, reduce red tape, and improve bureaucratic ...
DOE Approves Grid Impact Study on Five Energy Projects
The Department of Energy (DOE) has approved grid impact studies on five energy projects in the country, with a total capacity of 1,417.84 MW. The grid impact studies are ...
Vietnam's Cloud Service Market Projected to Reach USD 291 million by 2024
According to the latest study by Research and Markets, in 2018 Vietnam's cloud service market was valued at USD 165 million and is projected to reach USD 291 million by 2024. ...
Vietnam's Telehealth Network Connects 1,000 Medical Facilities
After more than two months of piloting, Vietnam's Ministry of Health officially opened a network connecting 1,000 medical examination and treatment facilities with 27 central ...
Thailand to Produce Drugs for all Types of Cancer Treatment
The Government Pharmaceutical Organization (GPO) has signed an agreement with PPT Public Co Ltd. to build a cancer pharmaceutical factory, the first in Thailand that will ...
Thailand Studies Bridge to Connect Gulf of Thailand and Andaman Sea
Thailand Prime Minister Prayut Chan-o-cha has ordered a new feasibility study to build a land bridge between the Gulf of Thailand and the Andaman Sea, seen as a potentially ...
Thailand Rolls Out Program to Boost Domestic Consumption
In a bid to boost domestic consumption, the Center for Economic Situation Administration (CESA) has approved a proposal to offer taxpayers income tax deductions of up to THB ...
Thailand Establishes Alliance to Develop Energy Storage Technologies for EVs
The National Science and Technology Development Agency (NSTDA) (an agency under the Ministry of Higher Education, Science, Research and Innovation), Khon Kaen University ...
Thailand Develops Technologies to Extract Rare-Earth Metals From Waste
Thailand's Ministry of Industry announced plans to develop a new technology that enables the extraction of rare-earth metals from recycled industrial and household waste to ...
Thai E-Commerce Logistics Firm Raises USD 200 Million
Thailand-based full-service e-commerce logistics provider Flash Express announced that it has completed a Series D funding round of USD 200 million, led by PTT Oil and Retail ...
Suntech's New 500-MW Solar Factory to Double Capacity
Suntech, a Chinese producer of solar panels, announced the launch of its 500 MW high-efficiency integrated PV cell and module manufacturing project in Indonesia, making ...
Son Ha Group Launches EVgo Electric Vehicle Production Plant in Bac Ninh
Son Ha Development of Renewable Energy Joint Stock Company, a Son Ha Group member, has recently launched its EVgo electric vehicle production plant in Thuan Thanh II ...
Smart Energy Provider 3DOM Establishes Regional Office in Singapore
3DOM, a Japan-based smart energy solutions provider, has established its South East Asia regional office in Singapore to oversee business development and fundraising ...
Smart Communications First to Deploy 5G in Visayas and Mindanao
Local company Smart Communications has become the first provider in the Philippines to launch 5G sites in key cities in Visayas and Mindanao. Smart's 5G sites in Visayas ...
Singapore Launches Built Environment Living Lab Framework
The Building and Construction Authority (BCA) and the Ministry of National Development (MND) have announced the launch of the Built Environment Living Lab Framework (BE LLF) ...
Singapore Food Agency to Develop High-Tech Agri-Food Cluster
To ramp up local food production, the Singapore Food Agency (SFA) announced that the Lim Chu Kang area, a largely undeveloped area in north-west Singapore, will be developed ...