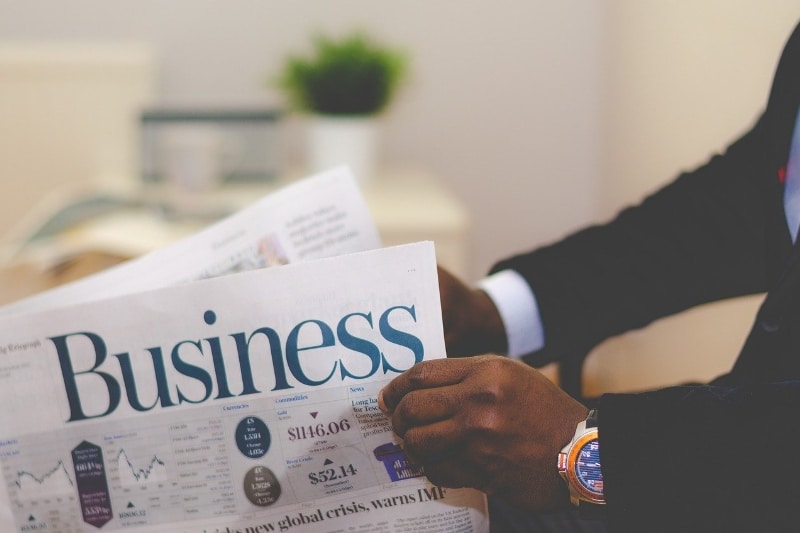 Business News
Business news to help you keep track of the latest developments and identify new opportunities across key sectors in Southeast Asia
Monthly Business News to Help You Understand the Market
Singapore and New Zealand Synergize for Sustainable Aviation
Singapore's Ministry of Transport (MOT) and the Civil Aviation Authority of Singapore (CAAS) today entered into an agreement on Sustainable Aviation with the New Zealand ...
Thailand Approves Enhanced Measures to Boost Electric Vehicles Sector
Thailand's Board of Investment (BOI) has approved fresh incentives for investments in the Electric Vehicles (EV) sector. This is in line with the Thai government's policy to ...
Thailand to Accelerate Digital Uptake of Its Agrifood Industry
The Thai government has pledged to hasten the digital transformation plans of the country's food and agriculture industry this year. The focus areas will include big data, ...
The United States to Assess Thailand's F-35 Procurement Potential
It has been recently reported that a team sent by the US Air Force will evaluate if Thailand can procure and maintain the Lockheed Martin F-35 Lightning II fifth-generation ...
Thailand Developing Four New Economic Corridors and Related Incentives
Thailand is preparing investment incentives for four new economic corridors, namely the Southern Economic Corridor, the Northeastern Economic Corridor (NEEC), the Northern ...
ADB and Energy Absolute Sign Agreement for Electric Ferry Fleet
The Asian Development Bank (ADB) and Energy Absolute, one of the largest renewable energy companies in Thailand, have signed a THB 160 million (USD 4.7 million) loan ...
Thailand Extends Bio-plastic Incentives, Aims to Become Regional Leader
Thailand has just extended the 25% corporate tax exemption for bio-plastic players, aiming to promote the country as a bio-hub in the Southeast Asian region. According to ...
Hospitals Expanding Aggressively in Indonesia
According to Deal Street Asia, PT Saratoga Investama Sedaya Tbk, a publicly listed Indonesian investment company, is now in talks to sell its stake in Primaya Hospital ahead ...
Japanese Furniture Brand Nitori Retail to Open First Singapore Store
Japanese furniture and home furnishing brand Nitori Retail opened its first outlet in Singapore in March 2022, spanning the entire fourth floor (31,630 sq ft) of Courts ...
US Specialist Partners with Thai Company to Offer Solar Energy for Homes
It has just been announced that Thai solar rooftop company SCG Solar Roof Solutions is partnering with US energy service provider Enphase Energy in a bid to power ...
Petronas Accelerates Cleaner Energy Strategy Through Partnerships and New Initiatives
Petronas, Malaysia's national oil and gas conglomerate, aspires to be an energy superstore, as indicated by its recent collaboration with Honeywell on carbon-neutral energy ...
Thai Exports Surge Finding New Markets
Thailand's exports grew by over 16% in the month of February 2022, driven by higher international demand on the back of global economic recovery. This higher-than-expected ...
SDG Investor Map to Guide Private Sector in Indonesia
The United Nations is supporting Sustainable Development Goals (SDG) in Indonesia. The Indonesia SDG Investor Map (the Map) was launched in March 2022 by the government of ...
Thailand Moves to Liberalize LNG Market, Upgrades Infrastructure
Thailand is seeking to secure more liquefied natural gas (LNG) as sanctions threaten supplies from Myanmar and a steep production fall is registered at the offshore Erawan ...
Philippines Liberalizes Investments for Foreign Investors
The Philippines expects more investments to come in soon after the government has enacted several important laws that will amend restrictions and free up more investment ...
South Korea Expresses Interest in Construction of the Batam-Bintan Bridge
Through Korean Exim Bank (KEXIM), the South Korean government has expressed interest in participating in the Batam-Bintan Bridge project using the public-private partnership ...
Thailand to Develop Big Data Portal for Healthcare
Thai government agencies have just revealed that they are cooperating in an effort to enhance public health and medical services. As part of the initiative, Thailand will see ...
Malaysia Sees Growing Interest in Virtual Credit Cards
Virtual credit cards (VCCs) are an emerging trend in Malaysia, with an increasing number of card issuers, such as banks, trying to attract customer demand for more secure ...