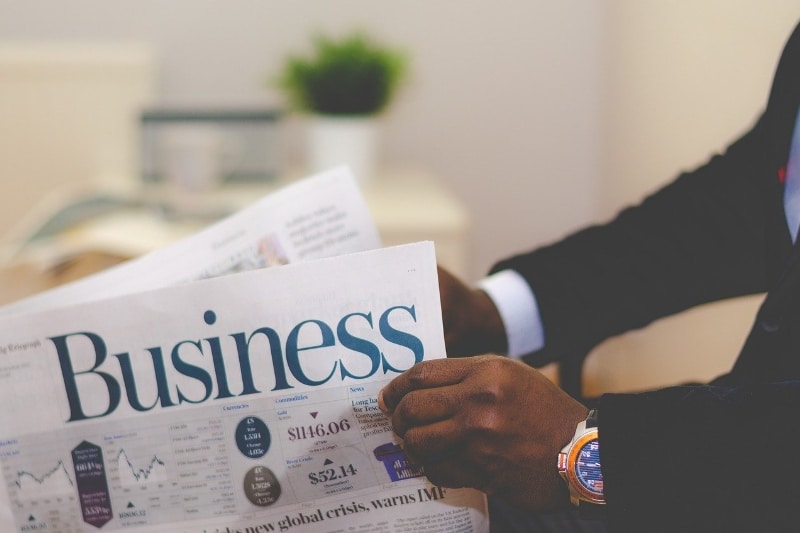 Business News
Business news to help you keep track of the latest developments and identify new opportunities across key sectors in Southeast Asia
Monthly Business News to Help You Understand the Market
Thai Energy Giant PTT Partners with Electric Vehicle Startup
PTT, Thailand's largest energy company, has just signed an agreement with Chinese electric vehicle (EV) startup Hozon aimed at expanding the Southeast Asian country's EV ...
ASEAN's First 5G Smart Hospital Launched in Thailand
Thailand's Office of The National Broadcasting and Telecommunications Commission (NBTC), Siriraj Hospital, and Huawei Technologies (Thailand) Co., Ltd. have jointly launched ...
Thailand Increases 2022 Budget by 20% for Digital Projects
The government of Thailand has just allocated THB 2.4 billion (USD 72 million) in fiscal 2022 for the implementation of six digital projects under the Thailand Digital ...
Thailand to Have Southeast Asia's Biggest BESS
Sungrow, an inverter solution supplier for renewables, has agreed to cooperate with Super Energy, a leading renewable energy provider, to build Southeast Asia's largest ...
Ford Invests USD 900 Million to Modernize Manufacturing Operations in Thailand
Ford Motor Company has announced the modernization of its Thailand manufacturing operations with a USD 900 million investment in new technologies and systems. This is the ...
Thailand Oil Company Transforming Gas Stations into Retail Hubs
PTT Oil and Retail Business (PTTOR), the retail arm of Thailand's state-owned energy giant PTT, has announced that it expects to double its net profit by 2025 as the company ...
First of 9 New Foodpanda Stores Begins Operations
In December 2021, Foodpanda, the largest food and grocery delivery platform in Asia outside of China, announced the commencement of operations for a new pandamart store in ...
Singapore Launches the Precision Engineering Industry Digital Plan
The Singapore government has unveiled a 3-stage digital roadmap for the precision engineering industry, called the Precision Engineering Industry Digital Roadmap (IDP). ...
HDB to Ramp Up Housing Supply by 35% Over Next Two Years
The Housing Development Board (HDB) is looking to ramp up the supply of new Build-To-Order (BTO) flats over the next two years to meet the strong housing demand from ...
Hilleman Lab Establishes Pilot Manufacturing Facility for Vaccine Development in Singapore
Hilleman Laboratories, an organization with a mission to develop affordable vaccines and biologics against infectious diseases, has announced a first-of-its-kind vaccine and ...
WeLab to Launch Digital Bank in Indonesia
WeLab, a fintech startup from Hong Kong, has acquired a 24% stake in PT Bank Jasa Jakarta to set up a digital bank that is expected to be operational in the second half of ...
BPJS Health Forms Partnership to Ease JKN-KIS Access
The Social Health Insurance Administration Body (BPJS Health) has formed a partnership with PT Good Doctor Technology Indonesia, a local company that provides online health ...
Bayer to Build New Production Facility and Partner Startups in Singapore
German Multinational Pharmaceutical company Bayer AG has reported that it is in considerations to expand its presence in Singapore and the wider ASEAN region. Plans to ...
Singapore Agri-Food Innovation Lab launched to boost innovation in Agri-food Sector
Nanyang Technological University (NTU Singapore) and Enterprise Singapore (ESG), which is in charge of supporting small and medium enterprises – together launched the ...
Defence Science and Technology Agency (DSTA) Embraces Digital Tech and AI
Singapore's Defence Science and Technology Agency (DSTA) is looking at deploying digital technologies and AI as a means to improve the quality of its operational platforms. ...
Singapore Takes Title as World's Smartest City for 3rd Consecutive Year
The Annual IMD-SUTD Smart City Index (SCI), a survey published by Swiss business school Institute of Management Development (IMD) and the Singapore University of Technology ...
Singapore LNG Corp and Linde Gas Singapore sign MoU to Develop CO2 Liquefaction and Storage Facility
Singapore LNG Corp. Pte Ltd (SLNG) and Linde Gas Singapore Pte Ltd have signed a Memorandum of Understanding (MoU) to explore the feasibility and development of a Carbon ...
Jurong Island to be Developed into a Sustainable Energy and Chemicals Park
Jurong Island is set to become a sustainable Energy and Chemicals Park. In November 2021, the Economic Development Board (EDB) released its "Sustainable Jurong Island" ...