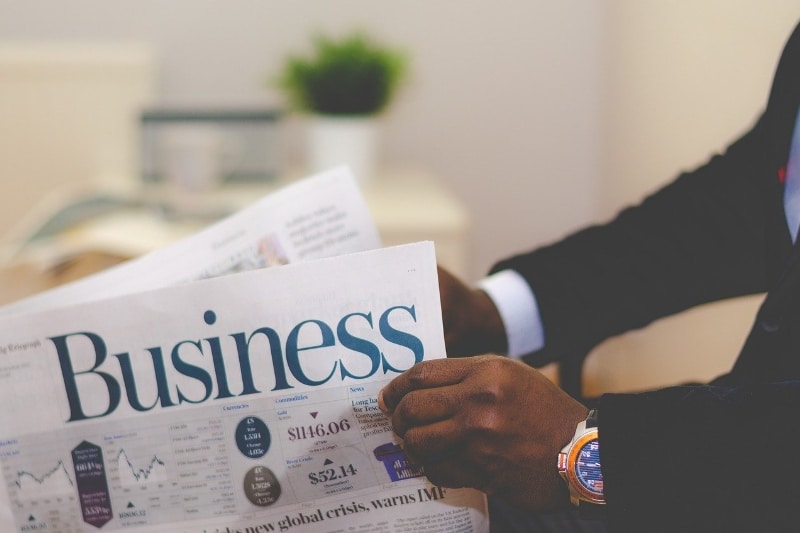 Business News
Business news to help you keep track of the latest developments and identify new opportunities across key sectors in Southeast Asia
Monthly Business News to Help You Understand the Market
Singapore and UK Telemedicine Companies Enter into Partnership
Singapore-based telemedicine service provider, MyDoc, entered into a partnership with UK-based digital healthcare firm, Synergix Health, to jointly offer telemedicine ...
Singapore Aims to Locally Produce 30 Percent of Food Requirement by 2030
The Singapore government has set a target to locally produce 30% of Singapore's nutritional needs by 2030. Currently, Singapore imports over 90% of its food requirements. To ...
SATS Opens New SGD 25 Million Kitchen Facility
On 11 March 2019, SATS Ltd. (SATS) unveiled a new SGD 25 million (USD 18.5 million) kitchen with food technologies that can preserve nutritional qualities and optimize taste ...
ENGIE to Design District Cooling System for Punggol Digital District
French multinational energy company, ENGIE, has been selected by JTC Corporation, Singapore's principal developer and manager of industrial estate, sand Singapore Institute ...
Bombardier to Quadruple Footprint of Singapore Service Center
Multinational aerospace manufacturing company, Bombardier, announced plans to more than quadruple the current footprint of its Singapore Service Center with an investment of ...
San Miguel Corporation to Fund PHP 1 Billion Cleanup of Tullahan River
San Miguel Corporation (SMC) has inked a five-year deal with the Department of Environment and Natural Resources (DENR) of the Philippines to cleanup the Tullahan river. SMC ...
Philips Partners with Ayala for Integrated Health Technology Solution
Philips Philippines and Ayala Healthcare Holdings Inc. (AC Health) signed a memorandum of understanding to build an integrated and advanced health technology solution. The ...
Philippines Unveils National ICT Ecosystem Framework
The Philippines' Department of Information and Communications Technology (DICT) has launched a roadmap for national ICT development and policy formulation co-developed with a ...
Philippines Secures Investment Pledges of USD 1.24 Billion from Japanese Firms
Trade and economic relationship between the Philippines and Japan remains strong, as the Department of Trade and Industry (DTI), Philippines and the Board of Investments ...
Philippine Infradev Subsidiary for Subway Projects Gets Approval from SEC
The Securities and Exchange Commission (SEC) has approved the application of Infrastructure and real estate company Philippine Infradev Holdings Inc to incorporate Makati ...
New PHP 1 Billion Bread-Making Factory Opened in Mindanao
Gardenia Bakeries Philippines Inc. announced the inauguration of its new 2.5 hectare plant in Mindanao. The PHP 1 billion (USD 19 million) production facility is located in ...
Metrojet Begins Construction of FBO/MRO Complex in the Philippines
Hong Kong based business jet operator, Metrojet, commenced the construction of a 26,000 square meter aviation parking and maintenance facility in the Philippines. The USD 25 ...
First Gen Receives Notice to Proceed with LNG Terminal Project
FGEN LNG Corporation (FGEN LNG), a wholly-owned subsidiary of Philippine Energy company, First Gen Corporation (First Gen), has learned of the approval of its application for ...
Alfamart to Open 200 New Stores in the Philippines
Indonesian mini-mart chain company, Alfamart, is planning to open 200 new stores in the Philippines in 2019, according to a report by Fitch Ratings. Alfamart has partnered ...
US-Incubated Solar Technology Launches at Hanwha Factory in Malaysia
Massachusetts-based silicon wafer manufacturer 1366 Technologies with its strategic partner Hanhwa Q CELLS Malaysia Sdn Bhd, a subsidiary of South Korean module manufacturer ...
TNB, PWD to Collaborate on Renewable Energy
Tenaga Nasional Berhad (TNB), the national utility company of Malaysia, is set to work with the Public Works Department (PWD) following the signing of a memorandum of ...
Study on Use of Plastic Waste to Pave Roads Under Way
The Public Works Department (PWD) of Malaysia, through its Centre of Excellence for Engineering and Technology (CREATE), is studying road pavement technology utilizing ...
Selangor Unveils Action Plan to Develop Aerospace Industry in the State
The Selangor state through its investment promotion agency, Invest Selangor Berhad (Invest Selangor) has outlined about 30 action plans under a Selangor Aerospace Action ...