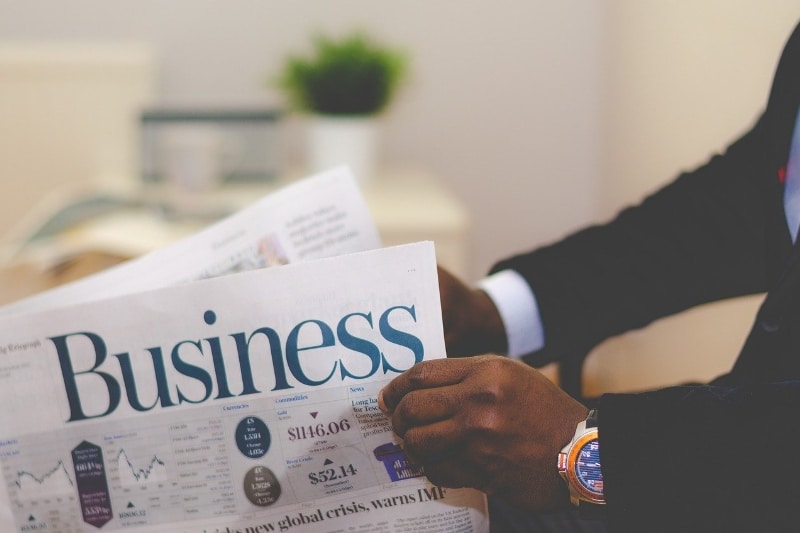 Business News
Business news to help you keep track of the latest developments and identify new opportunities across key sectors in Southeast Asia
Monthly Business News to Help You Understand the Market
Singapore's Regenx Bags USD 500,000 Pre-seed Funding from Wavemaker Impact
RegenX, headquartered in Singapore, has successfully secured USD 500,000 in pre-seed funding from Wavemaker Impact, a venture capital firm specializing in climate tech ...
Lenzing Indonesia Receives EU Ecolabel for Environmentally Friendly Fiber Production
The Lenzing Group, a global manufacturer of specialty cellulose fibers for the textile and nonwoven sectors, has gained EU Ecolabel accreditation for its fibers manufactured ...
Indonesia Cooperates with Finland to Make Nusantara a Smart City
The Nusantara Capital City Authority (OIKN) is collaborating with Finland's Smart City Innovation Cluster (SCIC) to build Indonesia's new capital, Nusantara, a ...
US Company Offers Gas Detection Technology to Pertamina Drilling Services Indonesia
Industrial Scientific, a global leader and innovator in full-service gas detection programs that automate safety workflows, has signed a Memorandum of Understanding (MoU) ...
Indonesia and CEPI Collaborate for Accelerating Vaccine Manufacturing
The Coalition for Epidemic Preparedness Innovations (CEPI) and Bio Farma, the only local vaccine manufacturer in Indonesia, have entered a 10-year partnership to boost the ...
Indonesia to Triple the Size of ASEAN's Largest Floating Solar Plant
Abu Dhabi Future Energy Company PJSC – Masdar, the UAE's clean energy powerhouse, and PLN Nusantara Power (PLN NP) have signed an agreement to develop Phase II of the Cirata ...
Indonesia and Japan Partner for Renewable Energy Cooperation
The Indonesian government is partnering with the Japan Bank for International Cooperation (JBIC) to develop additional renewable energy capacity in the Southeast Asian ...
Danish Retailer Opens Physical Stores in Indonesia and the Philippines
Flying Tiger Copenhagen, a Denmark-based retailer, is expanding its Southeast Asian development by launching its first physical stores in Indonesia and the Philippines. The ...
France Aims to Enhance Business Presence in Indonesia
Aiming to expand its corporate footprint in Indonesia, France is putting industrial collaboration at the core of its economic ties with the Southeast Asian country. According ...
Indonesia Acquires New UK-Built Submarine Rescue System in USD 100 Million Contract
Submarine Manufacturing and Products Ltd. (SMP), a leading UK-based manufacturer and diving and subsea rescue solutions, will provide its new Submarine Rescue System (SRS) to ...
Indonesian Company Bets on A2 Milk Market
Private equity firm Growtheum Capital Partners just announced a strategic partnership with PT ABC Kogen Dairy. KIN Dairy is a vertically integrated dairy manufacturer ...
Thai Retailers Increasingly Adopt Advanced Digital Technologies
Thailand's retail industry is adopting advanced technologies to improve its operations, as Thai consumers are demanding a personalized retail experience. In a notable ...
New Biochar Production Facility in Nueva Ecija, PH
Singapore-based renewable energy and carbon developer Alcom has launched the first biochar production facility in the Philippines and registered the associated carbon credits ...
JGC Awarded Contract for Binary Geothermal Power Generation Project in the Philippines
Japanese company JGC Holdings Corporation has been awarded the Engineering, Procurement and Construction (EPC) contract from the Philippines' Energy Development ...
PLDT and Smart Collaborate with Armed Forces to Bolster Cybersecurity Capability in the Philippines
PLDT and its wholly-owned wireless communications and digital services subsidiary, Smart, are working closely with the Armed Forces of the Philippines (AFP) to bolster the ...
Singapore Food Agency Launches Aquatic Animal Health Services
The Singapore Food Agency (SFA) has just launched the Aquatic Animal Health Services (AAHS). The service aims to help aquaculture farms prevent and control diseases that can ...
Schneider Electric Scales Up Logistics Hub in the Philippines
French multinational energy management and automation solutions provider, Schneider Electric, has announced plans to expand its logistics hub in the Philippines' Cavite ...
The Department of Transportation Earmarks USD 3.1 Billion for Infrastructure Development
The Department of Budget and Management said a total of PHP 176.4 billion (USD 3.1 billion) from the Department of Transportation's (DOTr) proposed 2024 allocation amounting ...