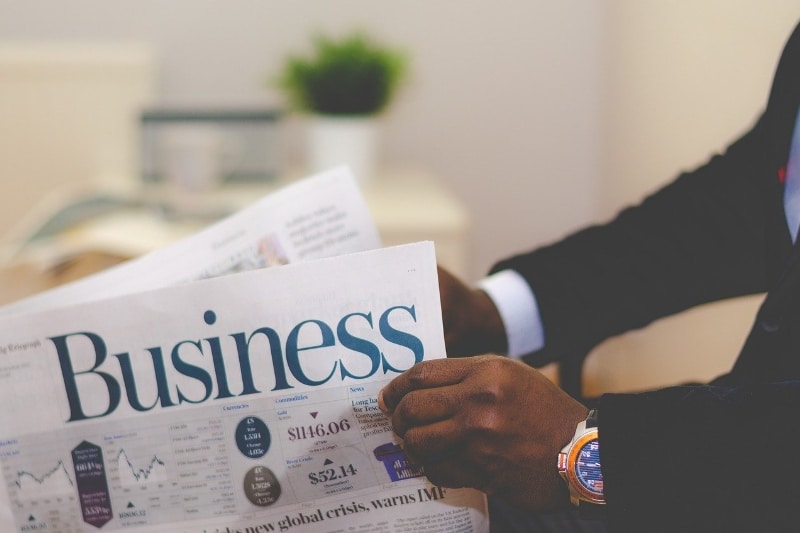 Business News
Business news to help you keep track of the latest developments and identify new opportunities across key sectors in South East Asia
Monthly Business News to Help You Understand the Market
New Airport Developments in Vietnam
As the world's seventh fastest-growing aviation market, Vietnam has formulated a master plan for the development of its system of airports and aerodromes for the 2021-2030 ...
Royal Thai Navy Selects RUAG to Modernize Dornier 228 Aircraft
The Royal Thai Navy (RTN) is modernizing its fleet for the purpose of border surveillance to combat illegal trade and fishing. Switzerland-based RUAG International has been ...
Singapore and India Sign Submarine Rescue Agreement
Singapore has submarine rescue agreements with many countries, namely Australia, Indonesia, South Korea, the United States, and Vietnam. Recently, the city-island-nation ...
Malaysia Airports, Malaysia Airlines Rolled Out New Passenger Reconciliation System (PRS) to Boost Security Screening Process
Malaysia Airports Holdings Bhd (MAHB), one of the world's largest airport operator groups, has partnered with Malaysia Airlines to roll-out the new Passenger Reconciliation ...
German Company Wins Contract to Supply Engines to the Indonesian Navy
A German company, MAN Energy Solutions, has won a contract from shipbuilder Abeking & Rasmussen to supply MAN 12V175D-MM engines for two mine-countermeasures vessels ...
Duterte Approves Acquisition of 15 Black Hawk Helicopters
President Rodrigo Duterte has approved the acquisition of 15 Black Hawk helicopters to slowly address the growing heavy-lift deficiency of the Armed Forces of the Philippines ...
Thailand Developing High-Tech Eastern Fruits Economic Corridor
To facilitate the trade of value-added agricultural projects, Thailand is going ahead with the THB 350 million (USD 11.5 million) Eastern Fruit Corridor project. In this ...
Singapore-MIT Alliance for Research and Technology (SMART) Develops Next-generation AgricultureTools
Researchers from the Singapore-MIT Alliance for Research and Technology (SMART) are exploring the development of engineered plant nanosensors and portable Raman spectroscopy. ...
New Opportunities for Vietnam Agricultural Exports
Vietnamese exports of agrifood products are expected to play an increasingly important role in the country's trade flows as a consequence of a series of recent ...
Indonesian Agriculture E-commerce Company Register More Than 600% Growth in 2020
TaniHub, an Indonesian e-commerce company that focuses on the supply and distribution of agricultural produce, registered an increase of more than 600% gross revenue growth in
Increased Pork Imports at Lower Tariff May be Approved by Duterte
The Philippine government is fast-tracking policies to stabilize food supply and ensure that households affected by COVID-19 will not be doubly affected by the increase in ...
Adoption of Drone Technology Rises in the Agriculture and Plantation Sector
Malaysia Digital Economy Cooperation (MDEC), the lead agency in driving the digital economy under the Ministry of Communications and Multimedia Malaysia, anticipates higher ...
Rapak Opens Packaging Facility in Thailand
DS Smith Rapak Thailand, an arm of UK listed  DS Smith Plastics, has opened a new facility in Chachoengsao, a province in south-central Thailand, east of Bangkok. The new ...
US Government Announces PHP 42 Million in Grants to Address Marine Plastic Pollution
The US government, through the US Agency for International Development (USAID)'s Clean Cities, Blue Ocean (CCBO) program, has awarded grants worth nearly PHP 42 million (USD ...
Japan's MOS Burger Coming to Vietnam in 2021
Japan's second-largest fast food franchise, MOS Burger, will open its first store in Ho Chi Minh City later in 2021. The company plans to set up a joint venture in the ...
Tariffs for ANZ Dairy Exports to Thailand Removed Progressively
Among South East Asian countries, Thailand is the largest producer and exporter of dairy products. In producing these items, Thailand is import-dependent for raw materials due
Major Beer Maker, ThaiBev, Revives Plan for Blockbuster Singapore IPO
Thai beer and liquor giant, Thai Beverage (ThaiBev), plans to spin off and list its regional brewery unit, BeerCo, on the Singapore Exchange (SGX) mainboard. In a regulatory ...
Philippine Government Approves More Pork Imports
In light of the ongoing African Swine Fever (ASF) outbreak in the Philippines that has dramatically diminished the supply of pork for the domestic market, Philippine President