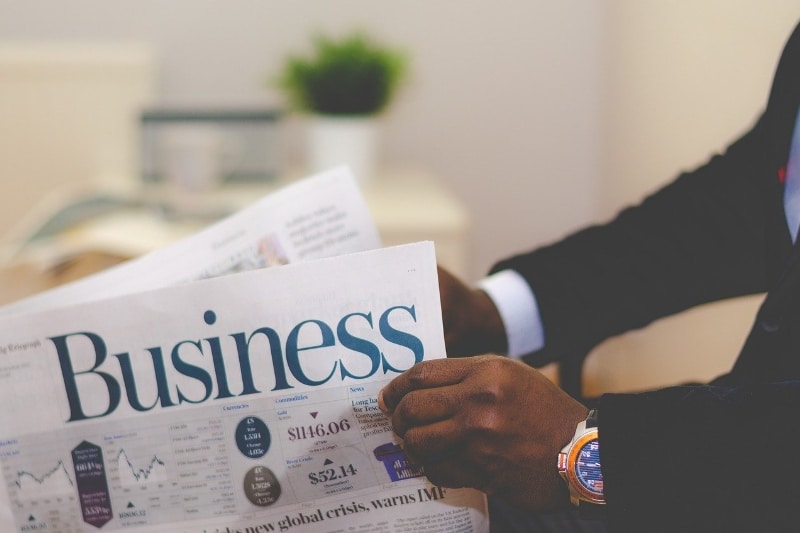 Business News
Business news to help you keep track of the latest developments and identify new opportunities across key sectors in Southeast Asia
Monthly Business News to Help You Understand the Market
Manila Water to Start Construction of a USD 139 Million Water Treatment Plant
Water concessionaire Manila Water is set to build a new 200 million liters per day (MLD) water treatment plant (WTP) which will provide an additional supply of potable water ...
Brazil's Postal Service Correios Signs Agreement with Shopee to Sell Products in Asia
Brazil's postal service Correios announced in late July 2023 that it had signed an agreement with shopping app Shopee to boost exports of Brazilian products to ...
Silicon Box Launches World's Most Advanced Semiconductor Interconnection Facility in Singapore
In July 2023, Singapore-based semiconductor start-up Silicon Box unveiled its USD 2 billion factory in Tampines, designed to manufacture semiconductor chiplet ...
New Innovative Solutions to be Trialed at the Jurong Lake District
The eight projects that won the first Jurong Lake District (JLD) Innovation Challenge were unveiled at the Urban Redevelopment Authority (URA) Centre in mid-July. Organized ...
Thomson Medical buys Vietnam's Largest Private Hospital for USD 380 million
Singapore-listed Thomson Medical Group (TMG) has announced that it had purchased FV Hospital, Vietnam's largest private healthcare group, for USD 380 million. The purchase is ...
Singapore to Adopt Electric Harbor Craft
In mid-July, the Maritime and Port Authority of Singapore (MPA) issued an Expression of Interest (EOI) for companies to submit proposals to design and promote the adoption of ...
New Hydrogen-Ready Plant to be Built by 2026 in Singapore
The Energy Market Authority (EMA) has announced plans to increase its generation capacity over the next five years to meet Singapore's growing demand for electricity, but ...
Singapore Start-Ups to Explore New Frontiers in Space Tech
Despite the country's size, Singapore has seen steady growth in its space industry, with the country sending up over 20 satellites to space since 2011, 3 of which were ...
New Program Ensuring Safety of Lab-Grown Meat from Contamination to be Launched in Singapore
During the Create Symposium in August, the Singapore National Research Foundation (NRF) announced the launch of the Bioengineering Tools for Next-Generation Cellular ...
Velum Labs Signs Deal with NACSA to Strengthen Malaysia's National Cyber Defense
Malaysia is making substantial advancements in bolstering its cybersecurity defenses through a partnership between Velum Labs Sdn Bhd, a subsidiary of the Sapura Group ...
Malaysia Introduces 'MADANI Economy' Framework
Malaysia's Prime Minister, Anwar Ibrahim, introduced the 'MADANI Economy: Empowering the People' as a transformative economic framework aimed at uplifting the nation's ...
Malaysia's Energy Transition Roadmap Targets Sustainable Growth
Malaysia has launched Phase 1 of the National Energy Transition Roadmap (NETR), highlighting 10 primary catalyst projects. These initiatives present potential energy ...
Petronas' Gentari and Singapore's Sembcorp Collaborate on Low Carbon Energy Solutions
Gentari, Petronas's renewable energy division, has teamed up with Singapore's Sembcorp Industries to foster collaborations in the clean energy realm, with a ...
Ramsay Sime Darby Health Care Partners with Annalise.Ai and AWS to Implement AI Solution
Ramsay Sime Darby Health Care (RSDH), one of Malaysia's largest private healthcare providers has collaborated with the Australian radiology AI firm Annalise.ai, backed by ...
Malaysia Collaborates with South Korean Data Analytics Firm on Smart Agricultural Program
Malaysia is intensifying its collaboration with South Korea to enhance the exchange of smart agricultural technologies for livestock. On July 5, a memorandum of understanding ...
Chery to Invest USD 36.57 Million in Malaysia's Electric Vehicles Industry
Malaysia is set to see a boost in its electric vehicle (EV) market, with China's major automobile manufacturer Chery committing to an MYR 170 million (USD 36.57 million) ...
Treasure Global to Partner the Malaysia Retail Chain Association to Provide F&B Solutions
Treasure Global Inc (TGL), a Malaysian technology solutions provider with presence in the U.S. has announced a Memorandum of Understanding (MOU) with the Malaysia Retail ...
Malaysia Plans to Revive High-Speed Rail Project
Malaysia is reinitiating plans for the high-speed rail (HSR) project that would connect Kuala Lumpur to Singapore, a venture which had been shelved for over two years. It ...