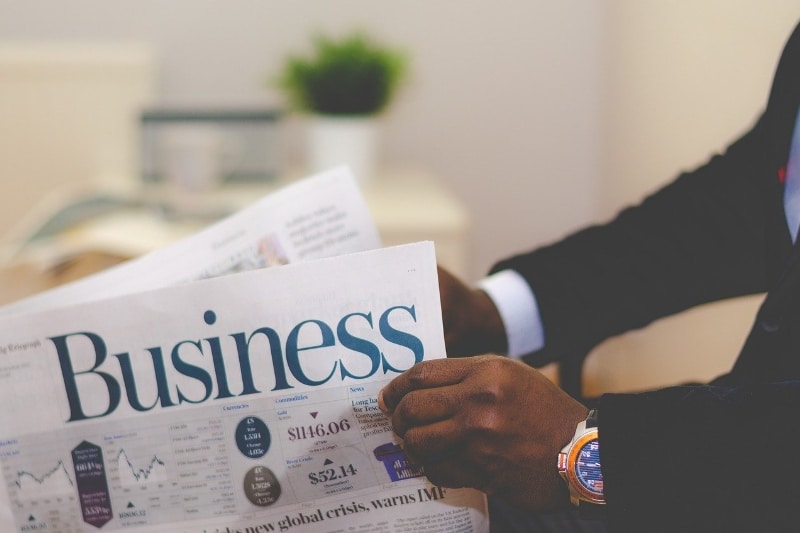 Business News
Business news to help you keep track of the latest developments and identify new opportunities across key sectors in Southeast Asia
Monthly Business News to Help You Understand the Market
Thai Exports Surge Finding New Markets
Thailand's exports grew by over 16% in the month of February 2022, driven by higher international demand on the back of global economic recovery. This higher-than-expected ...
SDG Investor Map to Guide Private Sector in Indonesia
The United Nations is supporting Sustainable Development Goals (SDG) in Indonesia. The Indonesia SDG Investor Map (the Map) was launched in March 2022 by the government of ...
Thailand Moves to Liberalize LNG Market, Upgrades Infrastructure
Thailand is seeking to secure more liquefied natural gas (LNG) as sanctions threaten supplies from Myanmar and a steep production fall is registered at the offshore Erawan ...
Philippines Liberalizes Investments for Foreign Investors
The Philippines expects more investments to come in soon after the government has enacted several important laws that will amend restrictions and free up more investment ...
South Korea Expresses Interest in Construction of the Batam-Bintan Bridge
Through Korean Exim Bank (KEXIM), the South Korean government has expressed interest in participating in the Batam-Bintan Bridge project using the public-private partnership ...
Thailand to Develop Big Data Portal for Healthcare
Thai government agencies have just revealed that they are cooperating in an effort to enhance public health and medical services. As part of the initiative, Thailand will see ...
Malaysia Sees Growing Interest in Virtual Credit Cards
Virtual credit cards (VCCs) are an emerging trend in Malaysia, with an increasing number of card issuers, such as banks, trying to attract customer demand for more secure ...
Thailand Seeks to Purchase New Fighter Jets
The Royal Thai Air Force has recently highlighted the need to purchase new fighter jets to replace existing aircraft scheduled for decommissioning. The Air Force commenced a ...
Malaysia Achieved USD 72 Billion in Approved Investment in 2021
Malaysian Investment Development Authority (MIDA) has announced that the country's manufacturing, services and primary sectors attracted a record amount of approved ...
Singaporean Specialist Helps Thai Retailer Build the Region's First Metaverse Supermarket
Singaporean cryptocurrency platform Zipmex has joined forces with Central Food Retail, the largest supermarket chain in Thailand, in order to launch a blockchain-powered ...
Menicon to Invest USD 153 million in its Largest Overseas Facility In Malaysia
Menicon Co Ltd, a Japanese manufacturer of contact lenses and lens care solutions aims to invest MYR 650 million (USD 153 million) in Malaysia to build its first daily ...
Singapore to Install Rainwater Harvesting Systems for 89 Public Housing Blocks from 2027
It has been recently announced that Singapore's Housing Development Board (HDB) will be installing its UrbanWater Harvesting System (UWHS) to harvest rainwater in existing ...
Singapore to Ramp Up Charging Infrastructure and Public Education on Electric Vehicles
With the aim of transitioning to the use of Electric Vehicles (EV) in Singapore, the Land Transport Authority has announced its plans to accelerate the expansion of the EV ...
APRIL Group Invests in Indonesia with a New Sustainable Paperboard Packaging Mill
Asia Pacific Resources International Limited (APRIL Group), a leading manufacturer of sustainable fibers and products, has announced plans to expand its downstream product ...
Vietnam and France Eye Cooperation in Agriculture
During the Paris Salon International de l'Agriculture (SIA) held in March 2022, the Vietnamese Ambassador to France emphasized the potential for long-term development and ...
US Aerospace Company Venturing into the Vietnamese Luxury Aircraft Market
American aircraft company Gulfstream Aerospace just announced that it has appointed Vietnam-based luxury business aviation service company Sun Air as the authorized ...
Vietnam's New Law on Environmental Protection Creates Market Opportunities
The 2020 Law on Environmental Protection entered into effect in January 2022, institutionalizing new policies related to environmental protection. It gradually harmonizes ...
Japanese Telecom Expands Data Center Services to Ho Chi Minh City
Japanese telecommunications company NTT, which operates data centers in over 20 countries, has announced that it is expanding its services to Ho Chi Minh City. The ...