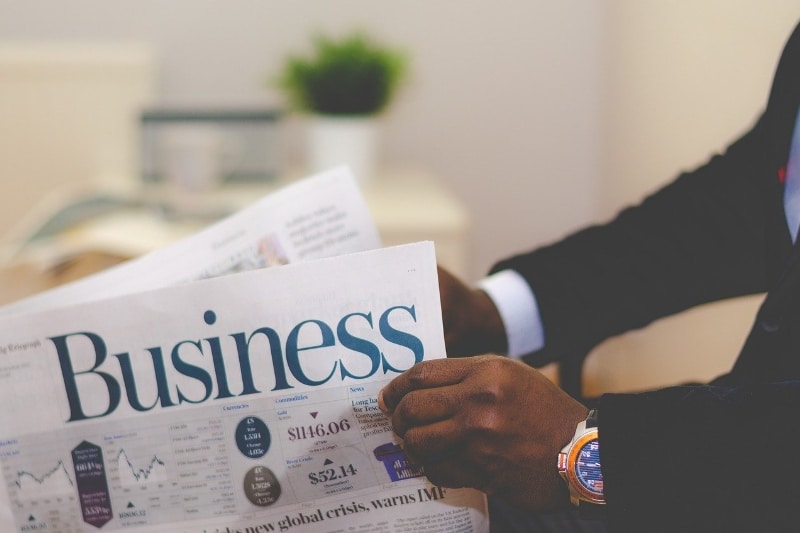 Business News
Business news to help you keep track of the latest developments and identify new opportunities across key sectors in Southeast Asia
Monthly Business News to Help You Understand the Market
South Australia's USD 12.5 Million Project of Green Hydrogen Supply to Indonesia
The South Australian Government is leading the way in the hydrogen trading market with a new USD 12.5 million initiative to generate low-cost green hydrogen from renewable ...
German President Recognizes Malaysia as Exemplary Destination for Business Diversification
During German President Frank-Walter Steinmeier's three-day official visit to Malaysia in February 2023, he praised Malaysia as a prime destination to diversify businesses, ...
Singapore in Talks for Digital Trade Agreement with European Free Trade Association
Singapore and the European Free Trade Association (EFTA) have launched negotiations on an EFTA-Singapore Digital Economy Agreement (DEA). EFTA and Singapore share strong ...
Watsons Opens Its 1000th Store in the Philippines
With the opening of its 1,000th store in the Philippines, Watsons has reached a significant milestone and now operates 8,000 locations throughout 15 markets in Asia and ...
Growatt to Open New Manufacturing Facilities in Vietnam to Serve the US Market
In February 2023, Growatt announced the opening of the first phase of its production facility in the northern coastal city of Hai Phong, where it will manufacture solar ...
MEA Collaborates with Hitachi Energy to Upgrade Bangkok's Power Network
Hitachi Energy has announced the successful installation and commissioning of its RTU560 solution for Metropolitan Electricity Authority (MEA) in Thailand as part of its ...
Astra Daihatsu Starts Constructing USD 190 Million Car Assembly Plant in Indonesia
Astra Daihatsu Motor, a joint venture between Japan's Daihatsu and Indonesian conglomerate Astra International, has begun constructing a new automobile assembly plant in ...
Malaysia Procures South Korea's Fighter Jets in a USD 920 Million Deal
Malaysia's Defense Ministry will purchase 18 fighter jets from Korea Aerospace Industries Co (KAI), South Korea's sole aircraft manufacturer, for 1.2 trillion won (USD 920 ...
Aleph Farms Increases Production Capabilities with ESCO Aster Partnership
Aleph Farms, the first company to grow cultivated steaks directly from non-modified cow cells, has signed a Memorandum of Understanding (MOU) with ESCO Aster, a ...
Philippine Airlines Partners with Ramco Aviation
Philippine Airlines, Inc. (PAL), the country's flag carrier, has reached an agreement with Ramco Systems, a provider of aviation software, to implement Ramco's Aviation Suite ...
Leading Hotel Groups Increasing Investment in Vietnam
Accor Vietnam and IHG Hotels & Resorts, two leading hotel companies, have put forward plans to double the number of hotels in Vietnam that meet international standards ...
Thailand's New Strategies to Attract Foreign Investors
Foreign investment soared by 56% to THB 129 billion (USD 3.9 billion) in value in 2022, with Japan topping the list in terms of budget to develop businesses in Thailand. ...
Princeton Digital to Invest USD 1 Billion for Data Center Campuses in Malaysia and Indonesia
Princeton Digital Group has allocated USD 1 billion to construct new data centers to support its operations in Southeast Asia, emphasizing the continued demand for ...
Bucher Emhart Glass to Build USD 24 Million Manufacturing Facility in Johor
Bucher Emhart Glass, a subsidiary of Swiss-listed global technology, engineering and manufacturing group Bucher Industries AG will construct a new manufacturing facility ...
GenScript Expands Footprint in Singapore
GenScript Biotech Corporation, a leading provider of life-science research tools and services, announced the expansion of its Singapore facility to provide a premium gene ...
Improved PH Connectivity is Seen Through an Undersea Cable System
The Philippine fiber internet provider Converge ICT Solutions Inc. has vowed to provide greater internet speed in the country after the inauguration of the Bifrost Cable ...
Vietnamese Operator Hai An Forms Joint Venture with Israeli Carrier Zim
Vietnamese feeder operator Hai An is launching a joint venture called Lotus Link with Israeli carrier Zim to transport Vietnamese exports from the ports of Ho Chi Minh, ...
Thailand Collaborates with South Korea for the Construction of a Spaceport
South Korea and Thailand have agreed to collaborate on a project involving the construction of a spaceport in the Southeast Asian country. The Yonhap news agency revealed ...