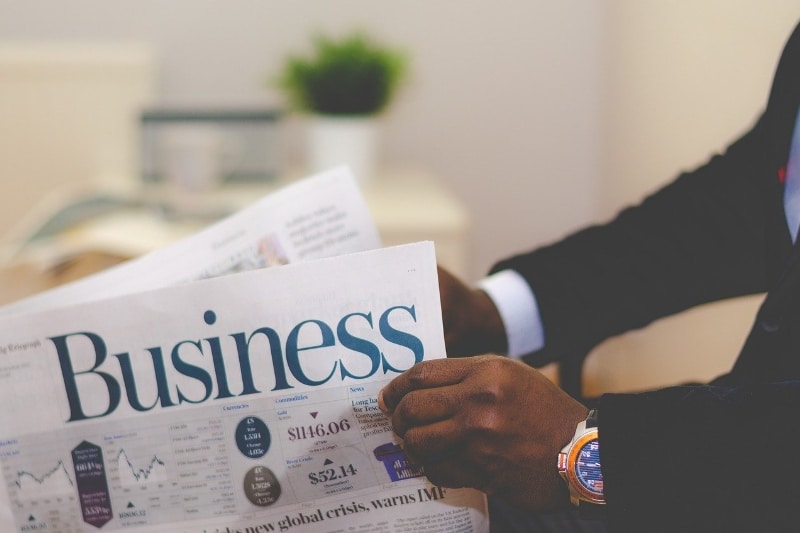 Business News
Business news to help you keep track of the latest developments and identify new opportunities across key sectors in South East Asia
Monthly Business News to Help You Understand the Market
Malaysian Solar Company Gets Two New Projects in the Philippines
Vivant Corporation, a Philippine-based holding company that is focused on energy generation and distribution services, announced that it has awarded two new solar project ...
DTI Philippines Supports Legislative Measures to Boost E-commerce
The Department of Trade and Industry (DTI), in commemoration of the 20th year of Republic Act 8792 or the Electronic Commerce Act of 2000, has committed to implement policies ...
Sunway Group to Create Malaysia's First Urban Farming Innovation Hub
Sunway Group, one of the biggest conglomerates in Malaysia, announced that it will build a 50,000-square-feet urban farming innovation hub named Sunway FutureX. The hub ...
Selangor Sets Up Coordination Office to Boost Aerospace Sector
Selangor state's investment solutions center, Invest Selangor has established Selangor Darul Ehsan Aerospace Industry Coordination Office (S-Daico) to expedite the industry's ...
MIDA Establishes Unit to Speed Up Approval Process for Manufacturing Projects
The Malaysian Investment Development Authority (MIDA) plans to set up a new unit called the Project Acceleration and Coordination Unit (PACU) to facilitate the approval ...
Malaysia Opens Bidding for Solar Plant Developments with Total Capacity of 1,000 MW
The Malaysian Energy and Natural Resources Ministry via the Energy Commission (EC) has announced this year's competitive bidding for the development of a 1,000 MW Large-Scale ...
Malaysian Medical Companies Continue to Step Up to Meet COVID-19 Demand
Malaysian companies continue to boost their productivity to produce medical supplies, following the rapid surge of demand from domestic and global communities due to the ...
Leading IT Companies Roll Out Digital Learning Platforms in Malaysia
Malaysia is witnessing global technology firms rolling out digital learning platforms to accelerate the digital economy and improve the education system amidst the challenges ...
Green Packet, Five Petroleum to Launch Petrol Stations with Cashless Digital Experience
Malaysian telecommunications, media and technology solutions provider, Green Packet Bhd has collaborated with Five Petroleum Malaysia Sdn Bhd (FIVE) to launch the country's ...
Contract Awarded for Klang Valley Mass Rapid Transit Station
Sunway Construction Group Bhd (SunCon) was awarded two contracts worth MYR 175 million (USD 40 million) involving Chan Sow Lin-Klang Valley Mass Rapid Transit underground ...
Canadian LeddarTech to Begin Volume Production of Lidar Solution in Malaysia
Canada-based LeddarTech, the leading supplier of LiDAR (light detection and ranging) technology has announced plans for volume production of the LeddarTM Pixell Cocoon LiDAR ...
Pertamina Signs Agreement with Taiwan's CPC for Petrochemical Facility
Indonesia's state-owned oil and gas enterprise, Pertamina signed an agreement with CPC Corporation, Taiwan's state-owned oil & gas company to develop a USD 8 billion ...
Indonesian Data Preparation and Management Startup Raises Seed Funding
An Indonesian data management startup, Delman, that helps companies to clean up data, has raised USD 1.6 million in seed funding. The fresh funding is going towards ...
Indonesian Companies Find Foreign Partners for COVID-19 Vaccine Development
Indonesia's major pharmaceutical companies are working with foreign partners to produce COVID-19 vaccines. To support the development of early stage of vaccine development, ...
COVID Driving Growth in Groceries and Personal Care E-Commerce in Indonesia
A survey conducted by Redseer, a management consulting company, reveals that the COVID-19 pandemic has a positive impact on the e-commerce sector in Indonesia. The e-commerce ...
Indonesia's Capital to Ban Single-Use Plastics from July 2020
The capital of Indonesia, Jakarta, will ban single-use plastics starting on 1 July 2020. Based on the new regulation, shopping centers, supermarkets and traditional market ...
Indonesian Government Taking Steps to Lure Relocating US Companies
Indonesia is currently in talks with the US government on the potential relocation of American companies operating in China to the country. According to media report, about 20
South Korean Firm to Supply Radio System to Indonesian Police
South Korean defense firm LIG Nex1 has won a deal to supply radio system to the Indonesian police. The deal is worth USD 129.4 million and the system is expected to be ...