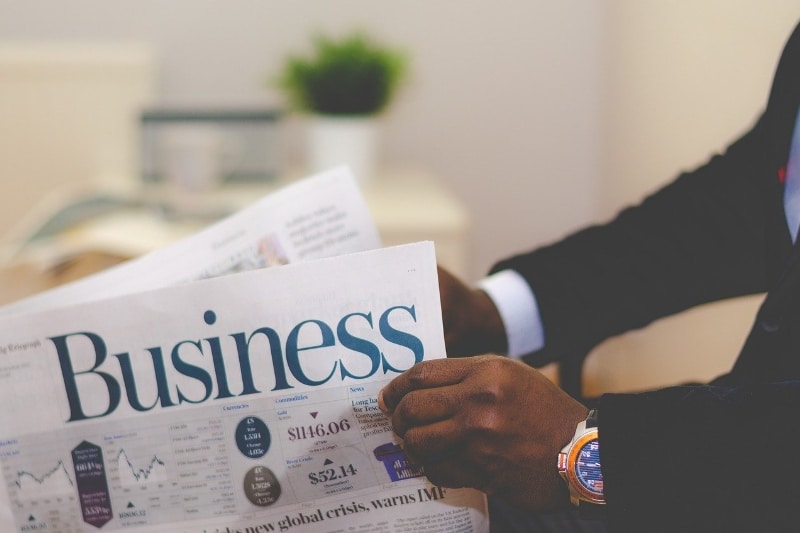 Business News
Business news to help you keep track of the latest developments and identify new opportunities across key sectors in South East Asia
Monthly Business News to Help You Understand the Market
Korean Companies Contribute to the Development of Thailand's LGN Industry
Thai Petrochemical Industry Polene Power (TPIPP) has signed a memorandum of understanding with Korea Gas Corp (KOGAS) and Korea Western Power to cooperate for Thailand's ...
Singapore's First Multi-Energy Filling Station
Union Gas Holdings Limited, an established provider of fuel products in Singapore, has exclusively appointed Surbana Jurong Group as part of a collaboration to study and ...
Petronas to Collaborate with ADNOC and Masdac on Energy Value Chain Solutions
Malaysia's Fortune 500 firm, Petronas plans to partner with UAE-based Abu Dhabi National Oil Company (Adnoc) and Masdar for strategic development across the whole energy value
New Power Projects to Be Developed by GE Renewable Energy
GE Renewable Energy has signed a cooperation agreement with Vietnam Electricity Construction Corporation (VNECO) to develop the second wind power project in Binh Thuan ...
India's Indika Energy and UAE's Masdar Invest in Indonesia's Solar Industry
Indonesian PT Indika Energy Tbk. and India's solar developer, Fourth Partner Energy, have formed a joint venture called PT Empat Mitra Indika Tenaga Surya (EMITS) to provide a
DOE Taps Private Sector to Provide Electricity Services in Palawan and Negros Occidental
The Department of Energy (DOE) has declared a total of 69 locations in Negros Occidental and Palawan as remote, underserved and unserved areas, which are open for the private ...
USD 272 Million Investments Approved by PEZA Board in March 2021
The Philippine Economic Zone Authority (PEZA) Board has approved a total of 33 new projects in March 2021 - these are expected to bring about PHP 13.19 billion (USD 272 ...
Vietnamese Textile Industry Sees Growing Export Opportunities
Following the EU-Vietnam Free Trade Agreement (EVFTA) and the recovery from the Covid-19 pandemic, Vietnam now eyes opportunities to boost its apparel and textile exports. ...
Thailand and UK to Form Joint Trade Committee on Commerce and Economic Cooperation
Thailand and the United Kingdom are planning to sign a memorandum of understanding (MoU) to set up a Joint Trade Committee on Commerce and Economic Cooperation. According to ...
Singapore's Economy has been Ranked the Freest in the World
Singapore's economy has been ranked the freest in the world this year in the Heritage Foundation's 2021 Index of Economic Freedom. Singapore's economic freedom score is 89.7, ...
Malaysian Government Launches Digital Economy Blueprint (MyDigital)
The Malaysian government has officially launched its Malaysia Digital Economy Blueprint (MyDIGITAL) to transform Malaysia into a digitally-driven, high-income nation and a ...
Indonesia Unveils Priority List for Investors, Signs Treaty with Singapore
The Indonesian government has just unveiled a priority list aiming to lure investors with fiscal & nonfiscal incentives and the removal of restrictions on foreign ...
Viettel's Company Joins Global Aerospace Supply Chain
M3 Communication Co., Ltd, a member of the military-run telecom conglomerate Viettel, has officially become the first Vietnamese enterprise to participate in the global supply
Thai Airways Plans to Buy 20 to 30 Aircraft by 2025
Thailand's flag carrier Thai Airways is reportedly looking to acquire from 20 to 30 new aircraft by 2025 to facilitate future air travel needs once the Covid-19 crisis is ...
Singapore Receives its First H225M Helicopter
The Republic of Singapore Air Force (RSAF) has taken delivery of its first H225M helicopter in Singapore, as part of a contract signed between Airbus Helicopters and ...
SIA Engineering Company Signs MoU to Discuss Potential Acquisition of SR Technics Malaysia
Singapore-based MRO specialist SIA Engineering (SIAEC) has signed a preliminary agreement with SR Technics Switzerland to acquire SRT Malaysia, the latter's local subsidiary ...
Philippines Signs Agreement with India for World's Fastest Supersonic Missiles
The Philippines and India inked an agreement for the export of military equipment by India into the Philippines. The agreement will serve as guidelines for the policies and
Indonesia Deliberating the Purchase of Submarines from Germany
The Indonesian Ministry of State-Owned Enterprises and the Ministry of Defense (MoD) is in discussion with German shipbuilder Thyssen-Krupp Marine Systems (TKMS) to ...