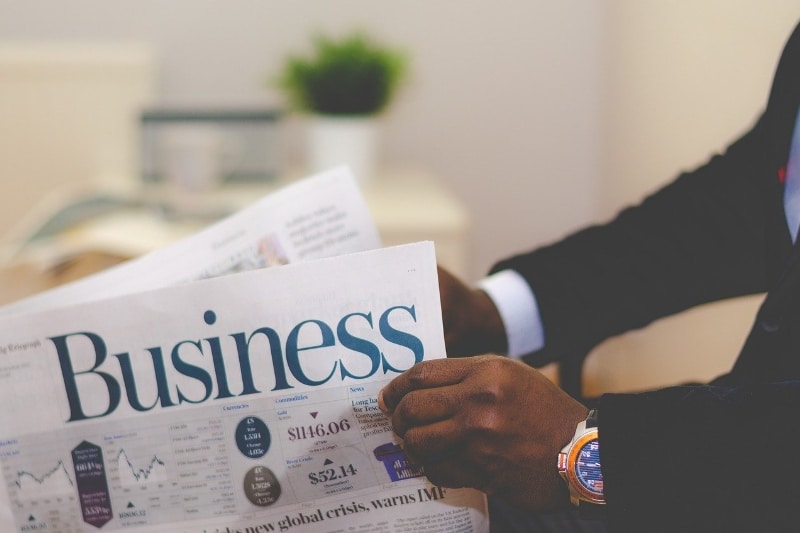 Business News
Business news to help you keep track of the latest developments and identify new opportunities across key sectors in Southeast Asia
Monthly Business News to Help You Understand the Market
Philippine DoE, UK Exploring Offshore Wind Collaboration
The Philippines and the UK are currently exploring offshore wind collaboration. As part of the collaboration, on February 13-17, 2023, the UK Government's Department for ...
Vietnam Advances Its Space Exploration Industry
Since 2007, Vietnam has been producing small satellites and has made significant progress in this field, despite being a newcomer to the space race. The country has ...
Thailand's Cyber Elite Announces Partnership with Zscaler
Cyber Elite, a cybersecurity firm based in Bangkok, Thailand, has announced a partnership with Zscaler, a US-based cloud security provider. The aim of the collaboration is to ...
Snack Manufacturer Lotte Increases Choco Pie Snacks Production in Indonesia
Lotte plans to build a new facility within its existing factory in Indonesia, which is expected to increase the production capacity of its flagship snack, Choco Pie, to JPY ...
Singapore Retailers Venture into Malaysia
Singapore-based fashion omnichannel platform Sift & Pick has entered Malaysia's retail scene by opening its first brick-and-mortar location. In February 2023, the company ...
Yamaha Motor Announces Robotics Business in Singapore
Yamaha Motor Co., Ltd. has announced that it has established a new company in Singapore to expand its business in Southeast Asia and India, where demand for robots is ...
PH Government Allocates USD 365 Million for Integrated Flood Resilience Project
In February 2023, the Philippine government announced allocating PHP 20 billion (USD 365 million) for the first phase of the Integrated Flood Resilience and Adaptation ...
Huyndai Opens New Factory in Vietnam
A new factory has been opened in northern Vietnam by a joint venture between South Korean's Hyundai Motor and the Vietnamese conglomerate Thanh Cong Group as it seeks to ...
Thai Player to Develop Plant-based Plastic Plant in Collaboration with Brazilian Company
Thailand's SCG Chemicals (SCGC), one of the largest integrated petrochemical companies in Asia, is set to build a bio-based ethylene factory producing plastic materials made ...
CCEP Indonesia and Dynapack Asia Inaugurate PET Recycling Plant
Coca-Cola Europacific Partners (CCEP) Indonesia and Dynapack Asia, a leading manufacturer of rigid plastic packaging and components, have unveiled the Amandina Bumi Nusantara ...
Water-Intensive Industries in Singapore to Face Mandatory Water Recycling Requirement
Starting from Jan 1, 2024, new projects in Singapore's water-intensive industries will be required to meet recycling standards to help reduce water consumption. These ...
Fujifilm to Introduce More Healthcare Solutions to the Philippines
Japanese company Fujifilm announced that it plans to introduce more healthcare solutions to the Philippines in response to rising local demand. The Japanese brand, which ...
Vietnam and European Players Collaborate on Innovation in Agriculture
Vietnam's Minister of Planning and Investment (MPI) led a Vietnamese delegation to Germany and the Netherlands in February 2023 to enhance cooperation in smart agriculture ...
Siemens to Launch High Vocational Diploma Supporting Rail Specialists in Thailand
German rail innovation and technology company Siemens Mobility recently signed an agreement with Thailand's Office of the Vocational Education Commission (OVEC) and the ...
Indonesia's Nickel Industry Investments
Indonesia has become a crucial player in the global electric vehicle industry, leveraging its abundant nickel resources to attract significant investment from major ...
Japan's Largest Petroleum E&P Company Wins Licenses in Malaysia
Following the Malaysia Bid Round 2022 (MBR22), Inpex Corp, a Japanese integrated energy producer, secured two offshore hydrocarbon exploration licenses in Sarawak waters. The ...
Singapore to Acquire 8 More F-35B Jets from Lockheed Martin
Singapore's Defence Minister Ng Eng Hen announced during a recent budget hearing that the country will exercise an option to acquire eight additional F-35B fighter jets. The ...
Procter & Gamble Opens Diaper Manufacturing Line in the Philippines
Multinational FMCG company, Procter & Gamble (P&G), has established a new facility in the Philippines to produce diapers. The facility is located in Laguna province, ...