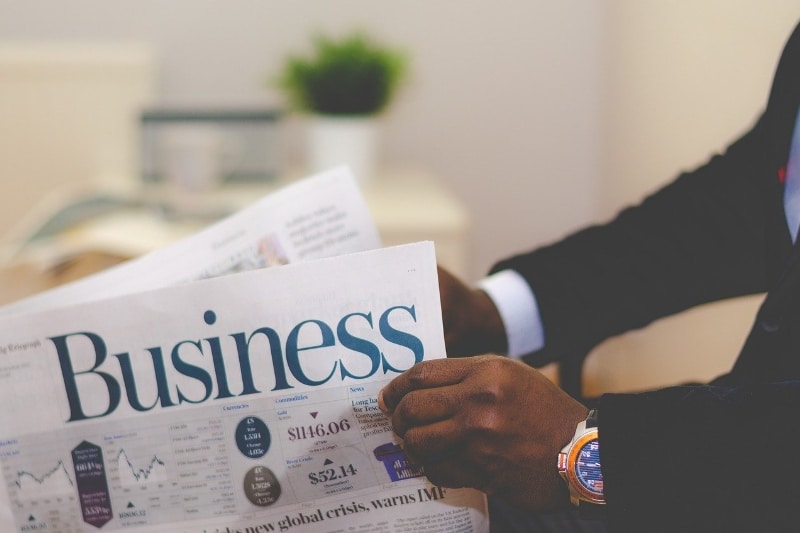 Business News
Business news to help you keep track of the latest developments and identify new opportunities across key sectors in Southeast Asia
Monthly Business News to Help You Understand the Market
Indonesia Implementing A Variety of Tax Breaks to Boost GDP Growth
Indonesia is implementing a comprehensive set of tax measures aimed at boosting investment, and stimulating economic growth, amid signs that the government's 5.3% growth ...
Indonesia and South Korea Collaborate on Water Management
Indonesian State-Owned Enterprise Perum Jasa Tirta II (PJT II) signed an agreement with Korea Water Resources Corporation (K-Water), establishing a partnership concerning ...
Hyundai and Toyota Investing in Electric Vehicle Production in Indonesia
Toyota Motor Corp will invest USD 2 billion to manufacture Electric Vehicles (EVs) in Indonesia over the next four years, starting with hybrid vehicles to gradually ...
Garuda Indonesia to Use Drones for Cargo Transportation
Garuda Indonesia (Garuda), the national airline of Indonesia, has announced plans to set up a fleet of 100 unmanned aircraft  or drones for cargo transportation within the ...
Vingroup Starts Construction on its Second Smartphone Factory in Hanoi
Vingroup JSC, one of Vietnam's largest real estate, tech and retail conglomerates has started construction on its Hanoi based smartphone factory. The VinSmart factory will be ...
Vietnam Launches ICT Reference Framework for Smart Cities
The Vietnamese Ministry of Information and Communications launched version 1.0 of an ICT reference framework for the development of smart cities in June 2019. The reference ...
Vietnam Airlines to Build Aviation Logistics Center in Can Tho
Vietnam Airlines is planning to build an aviation logistics center in the southern city of Can Tho on 27 hectares of land. The center will be located next to Can Tho ...
USD 162 Million Port Complex Approved for Quang Ngai Province
Hoa Phat multipurpose port company has received approval from the Dung Quat Economic Zone (EZ) and Quang Ngai Industrial Parks (IPs) Authority to construct a large port ...
Two New Solar Power Plants Operational in Tay Ninh Province
TTC Group and Gulf Energy Group (Thailand) inaugurated two solar power plants in Thanh Thanh Cong Industrial Zone in Trang Bang district, Tay Ninh province, Vietnam. Spread ...
Nine Consumer Goods and Packaging Companies Form Recycling Foundation in Vietnam
On 21 June, nine companies operating in the consumer goods and packaging industries in Vietnam came together to launch the coalition Packaging Recycling Organization ...
Nielsen Reports Positive FMCG Sales Growth in Vietnam
According to a recent Nielsen study named "What's Next for South-East Asia", Southeast Asian convenience stores recorded an 8.3% FMCG sales growth last year, with Vietnam ...
New Initiative to Address Rising Incidence of Non-Communicable Diseases in Vietnam
The Medical Services Administration (MSA) under the health ministry of Vietnam and the French pharmaceutical company Servier Vietnam signed an agreement on 18 June to ...
Amended Law to Facilitate Taxation of E-Commerce Activities in Vietnam
An amended law for improving taxation on e-commerce activities in Vietnam passed on June 13 will come into effect on July 1, 2020. Successful implementation would require ...
Thailand Launches Net Metering Scheme for Residential PV
In May 2019 Thai metropolitan and provincial electricity authorities commenced a net metering scheme for residential PV installations with a generation capacity of up to 10 ...
Thai Ministry of Digital Economy and Society Launches Government Cloud Service
Thailand's Ministry of Digital Economy and Society (MDES), together with CAT Telecom, kickstarted a new Government Data Center and Cloud Service (GDCC) project, aiming to ...
Thai Board of Investment Targets Relocations from China
The Thai Board of Investment (BoI) announced that it will set up a special task force in order to facilitate investment from Japan and China, as these countries are expected ...
Tesco Lotus and Central Retail Commit to Reduce Plastic Use
On Environment Day, 5 June, Tesco Lotus and Central Group, two of the largest retail chains in Thailand, announced new measures to strengthen their commitment to reducing ...
Motorcycle Production in Thailand Expected to Increase by up to 4% in 2019
A recent report from Krungsri Research estimates that Thai motorcycle production will increase by 2-4% to 2.10-2.15 million units in 2019, thanks to increasing demand coming ...