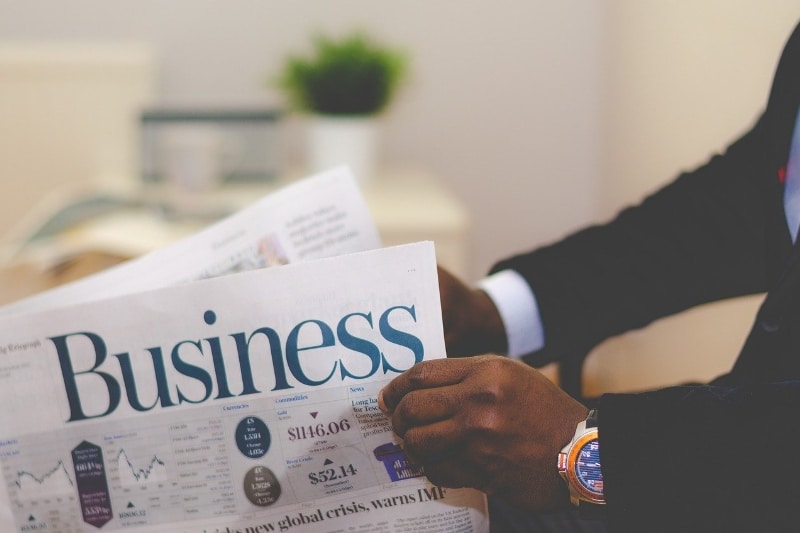 Business News
Business news to help you keep track of the latest developments and identify new opportunities across key sectors in South East Asia
Monthly Business News to Help You Understand the Market
ITE and RSAF Launch First Work-Study Diploma for Full-Time National Servicemen
The Institute of Technical Education (ITE) and the Republic of Singapore Air Force (RSAF) have launched a new Work-Study Diploma (WSDip) in Aircraft Maintenance Engineering, ...
Indonesia to Develop New Plantations in Borneo
The Indonesian government plans to expand a national "food estate" program centered in Borneo, by establishing millions of hectares of new crop plantations. The program's aim ...
Indonesian Air Force Launches New Cyber Unit
The Indonesian Air Force has created a new Cyber Unit to confront potential cyberattacks or threats of cyber warfare. The Cyber Unit, established under the Air Force's ...
Indonesia Launches Intelligence Hub to Counter Illegal Fishing
The Indonesian Coast Guard has launched the Indonesian Maritime Information Center (IMIC) to tackle illegal fishing and other maritime violations in Indonesia by using ...
Indonesia Could Become a Manufacturing Hub for COVID-19 Vaccine
Indonesia could become a vaccine production hub for South East Asia in the near future, stated Wang Yi, China's Foreign Minister, after a meeting with Luhut Pandjaitan, the ...
Iloilo Province to Increase Budget in 2021 to Stimulate Covid-19 Recovery
The Iloilo province in the Visayas region is proposing a budget of USD 66.77 million for the year 2021. This is 6% higher than the allocated budget of the province for 2020 ...
Honeywell to Provide Technology to Pertamina for Advanced Biofuels
PT Pertamina will use Honeywell UOP technologies to produce advanced biofuels at its Plaju and Cilacap refineries in Indonesia. The UOP Renewable Jet Fuel Process technology ...
HDC to Expand Overseas to Boost Halal Industry
The Halal Development Corporation (HDC), Malaysia's federal government halal promotion agency, plans to expand its operations in the next five years to Japan, Korea, Taiwan, ...
Hanoi Considers Building Second Airport to Meet Rising Demand
The Hanoi Department of Planning and Architecture has recommended constructing a new airport in Ung Hoa district, 40 kilometers south of the city. A second airport is in line ...
GWM Buys GM's Facilities in Rayong, Makes Thailand its Regional Production Hub
Chinese automobile manufacturer GWM (Great Wall Motors) has signed an agreement with US peer GM (General Motors) to acquire GM's production facilities in Rayong, Thailand. GWM
GUUD Trade Platform Launched by vCargo Cloud to Simplify Global Trade Processes
vCargo Cloud Pte Ltd, a Singapore-based ICT company founded in 2013, has launched a technology platform called GUUD, created to simplify trade processes and thus improve ...
Da Nang City Targets One Million Roof Top Solar Power Homes
The Da Nang Department of Industry and Trade has launched a pilot project for the development of a million roof-top solar power homes. This project, jointly developed with the
Cosmose AI and ADA to Expand Connected Retail Technology in South East Asia
Cosmose AI, a Shanghai-based developer of data analytics platform predicting offline purchase behavior, has formed a strategic partnership with Axiata Group unit ADA, a data ...
Construction of Malolos-Clark Railway Project to Start End of 2020
The construction of the Malolos-Clark portion of the North-South Commuter Railway (NSCR) will soon start following the signing of three civil works contracts amounting to PHP ...
Companies Join Hands for Transit-Oriented Developments in Indonesia
Sinar Mas Land and Mitbana (a joint venture fund management company of Mitsubishi and Surbana Jurong) have entered into a strategic partnership to build transit-oriented ...
BPPT Collaborates with Huawei to Develop 5G, AI and Cloud Technologies
BPPT, the Indonesian Agency for the Assessment and Application of Technology, recently signed an MoU with Huawei to strengthen Indonesia's talent and infrastructure in the ...
AQI Participates in Vietnam's Bespoke Lifestyle Industries
Aquarius International Development (AQI), a company specializing in high-end travel experiences and owned by the Norcal Venture Capital Group, will invest USD 250 million into
Amdocs to Provide Privacy Solutions to AIA Thailand
Multinational software provider to communications and media companies Amdocs announced that it will implement its Amdocs DataOne privacy solution for AIA Thailand, which is a ...