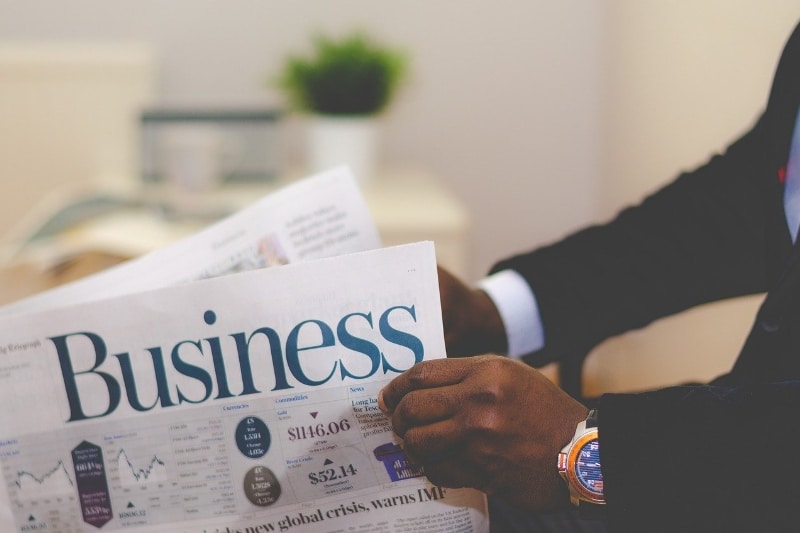 Business News
Business news to help you keep track of the latest developments and identify new opportunities across key sectors in Southeast Asia
Monthly Business News to Help You Understand the Market
Vietnam's LNG Projects Bolstered through Partnership with Korean Companies
T&T Group, one of the biggest private enterprises in Vietnam, and South Korean companies Korea Gas Corporation (KOGAS) and SK E&S, have signed memorandums of ...
Vietnamese Company to Install Austrian PET Bottle-to-Bottle Recycling Line
DUYTAN Plastic Recycling Co. Ltd., the first plastics recycler in Vietnam to produce recycled PET for beverage bottle production, is set to install its third Starlinger PET ...
Vietnam Emerging as R&D Hub for Samsung and LG
Vietnam is emerging as a prominent hub for research and development (R&D) for Samsung and LG, going beyond being a global production center for the companies. Samsung has ...
Vietnam Experiencing Surge in Demand for K-Beauty Products
Vietnam is becoming a potential alternative for Korean cosmetics companies confronting sales challenges in China, as the demand for K-beauty products surges in the Southeast ...
Thai Healthcare Group to Target Wealthy Vietnamese Customers
Thonburi Healthcare Group Plc (THG), a Thai-based company engaging in medical and hospital management services, is partnering with Mithmitree Clinic and Vietnam's real estate ...
South Korean Player to Develop a Smart Cities Platform Management for Vietnam
Bespin Global Vietnam, a cloud management service provider, has inked a Memorandum of Understanding (MoU) with South Korea's Changsoft I&I to develop a platform for smart ...
Vietnam's Logistics Sector Appealing to Investors Amidst Upgrade Plans
Vietnam recently announced plans to upgrade its logistics infrastructure in the southeast region. This key southern economic region covers Ho Chi Minh City (HCMC) and the ...
Thailand Advances its Medical Innovation District
Thailand's National Innovation Agency (NIA) is driving the development of the Yothi Medical Innovation District (YMID) initiative to meet the demand for the creation of a ...
MAS Proposes Common Protocol for Digital Money in Singapore
The Monetary Authority of Singapore (MAS) has published a whitepaper proposing a common protocol to specify conditions for the use of digital money, such as central bank ...
Llaollao Expands Presence in Singapore, Capitalizing on Growing Demand
Spanish frozen yogurt company Llaollao has identified Singapore as a key market, with plans to expand its presence in the country. The company, known for its high-quality ...
Siemens to Establish Advanced Automation and Digitalization Factory in Singapore
Siemens, the global technology conglomerate, has announced a new factory in Singapore for its automation and digitalization products. The factory, expected to be completed by ...
Singapore Unveils Digital Connectivity Blueprint to Drive Emerging Technologies
The Singapore government has recently announced a comprehensive digital blueprint to guide the implementation of emerging technologies, including generative AI, autonomous ...
Biosyngen Opens Advanced Cell Therapy Manufacturing Facility in Singapore
Biosyngen, a Singapore-based cell therapy company, has recently opened a new manufacturing facility in Singapore, and is expected to hire around 200 individuals over the next ...
Singapore Launches New Solar Research Lab to Boost Efficiency of Solar Panels
An SGD 77 million (USD 57.4 million) solar research lab has been launched in Singapore with the aim of enhancing the efficiency and cost-effectiveness of solar panels. The ...
Mitsubishi Power Consortium Awarded Contract to Develop Hydrogen-Ready Power Plant in Singapore
Mitsubishi Heavy Industries (MHI), a leading global industrial firm, has announced that a consortium comprising Mitsubishi Power, MHI, and Jurong Engineering Limited (JEL) ...
UK and Singapore Sign Agreements to Boost Digital Innovation and Collaboration
New research and regulatory cooperation agreements have been signed between the United Kingdom and Singapore. Under the new emerging technologies agreement, both countries ...
Pratt & Whitney Singapore Facility Achieves Full Operational Capability
Pratt & Whitney, a world leader in the design, manufacture, and service of aircraft engines and auxiliary power units, recently announced that its Singapore manufacturing ...
Bluu Seafood: Introducing Lab-Grown Sustainable Seafood in Singapore by 2024
Bluu Seafood, a German biotech startup that aims to produce sustainable and high-quality seafood products through cellular agriculture, plans to introduce lab-grown seafood ...