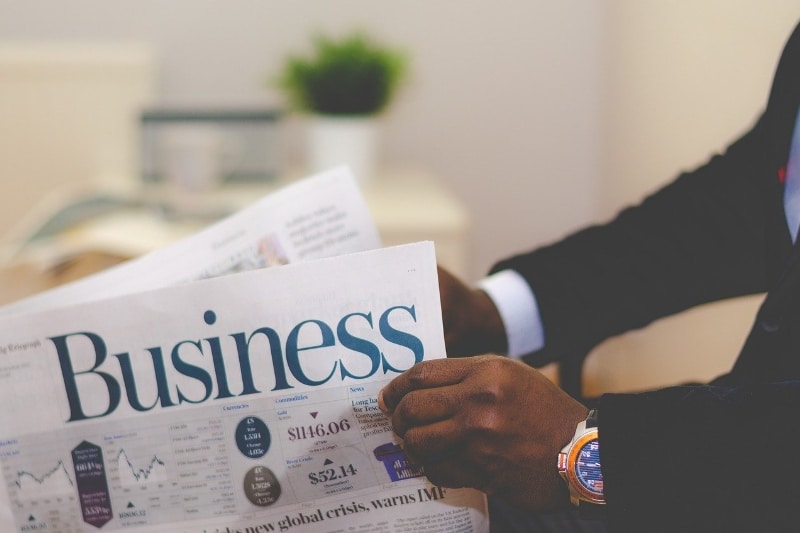 Business News
Business news to help you keep track of the latest developments and identify new opportunities across key sectors in Southeast Asia
Monthly Business News to Help You Understand the Market
High Covid-19 Vaccination Rates Drive an Improved Growth Forecast of 6-7% in 2021 for Singapore
The Singapore Ministry of Trade and Industry (MTI) has upgraded its 2021 GDP growth forecast range from 4-6% to 6-7%, despite the continued global rise of Covid-19 cases due ...
Singapore to Consider Usage and Production of Sustainable Aviation Fuel (SAF)
The Singapore government and relevant industry players recently undertook a study to determine the feasibility of integrating sustainable aviation fuels (SAF) with ...
Singapore Biotech Company Scales up Production of Human Lactoferrin
Singapore and US-based biotech company, TurtleTree, will scale up and develop its pioneering cell-based technologies on a commercial scale through a partnership with Solar ...
AllDay Plans to Expand to 100 Supermarkets by 2026
AllDay Marts Inc. filed its application to the Securities and Exchange Commission (SEC) for its PHP 6 billion (USD 120 million) initial public offering (IPO). The proceeds ...
KAMMI to Ramp Up Local Assembly of Motorcycles
KTM Asia Motorcycle Manufacturing Inc. (KAMMI) is ramping up local assembly of motorcycles for export as the company approaches the 30,000-unit production milestone. KAMMI, a ...
Metro Clark to Bring More Business Opportunities to Luzon
Metro Clark, the former location of a US military base in the Philippines, is now being transformed into a premier business district in Luzon that can serve as an alternative ...
PLDT Invests USD 80 Million in APRICOT Cable System
The Philippines' largest fully integrated telecommunications company PLDT is set to further expand its network bandwidth capacity, with its participation in the construction ...
DOST Boosts Investment in Cutting-edge Omics R&D
From 2013 to 2020, the Philippine Department of Science and Technology-Philippine Council for Health Research and Development (DOST-PCHRD) has invested more than PHP 995 ...
Quezon City and Legazpi City Moving Forward with Waste Management Projects
Amidst calls pushing for the adoption of waste-to-energy technology (WTE) for waste management in the Philippines, a series of development has happened in the sector ...
Philippines to Begin Importing LNG in 2022
The Philippines' Department of Energy (DoE) has reported that the country is expected to start importing Liquefied Natural Gas (LNG) next year following the imminent ...
Upgraded Siquijor Airport and Seaport to Promote Development
Economic and tourism activities in Siquijor, are expected to recover from the COVID-19 pandemic as Philippine Department of Transportation (DOTr) Secretary Art Tugade led the ...
Cavite Sets Bid Submission Deadline for Sangley Point International Airport
The Provincial Government of Cavite (PGC) has set September 20, 2021, as the deadline for the submission of bid proposals for the development of Sangley Point International ...
Solar-Powered Irrigation System Worth USD 200,000 Provided to Quezon Farmers
Department of Agrarian Reform (DAR) in collaboration with the National Irrigation Administration (NIA), constructed and turned over a solar-powered irrigation system (SPIS) ...
Retailers Taking to BNPL Platforms
The Covid-19 pandemic has contributed to the development of "Buy Now, Pay Later" (BNPL) segment in Malaysia, as retailers who have been impacted by long lockdowns turned to ...
Schott AG Establishes International IT Competence Center in Malaysia
Schott AG, a German multinational manufacturer of high-tech materials for specialty glass, has set up Schott Asia IT Services Sdn Bhd (SAITS) in Kuala Lumpur as its ...
IJM Constructions Awarded Contract for East Coast Rail Link Project
IJM Construction, a wholly-owned subsidiary of IJM Corp Bhd, a Malaysia-based leading infrastructure, property, manufacturing, and plantations company has been awarded a ...
MDEC Launches Global Technology Grant
During its Malaysia Tech Month 2021 in August, the government's digital promotion agency, Malaysia Digital Economy Malaysia (MDEC) introduced the Global Technology Grant ...
Iconic Worldwide Diversifies PPE Product Line to Generate Higher Revenue
In response to the recent spike in demand, Iconic Worldwide Bhd (IWB), a Malaysian property, tourism, and healthcare supply company has planned to expand its range of ...