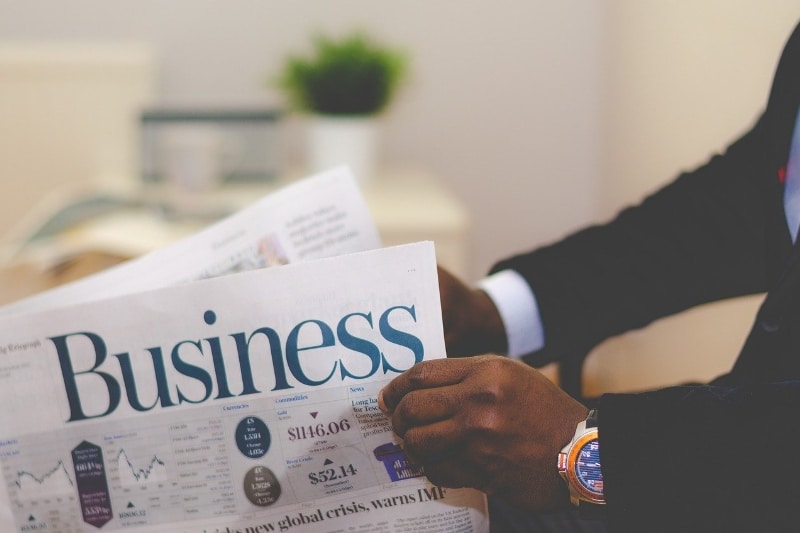 Business News
Business news to help you keep track of the latest developments and identify new opportunities across key sectors in Southeast Asia
Monthly Business News to Help You Understand the Market
NHAM, AstraZeneca Launch Educational Website to Increase Awareness of Heart Failure
The National Heart Association of Malaysia (NHAM) has partnered with AstraZeneca Malaysia to launch 'Spotlight on Heart Failure', a public educational website aimed at ...
Indonesia's Largest Healthtech Platform HaloDoc Raises USD 80 Million in Funding
Indonesia-based healthtech platform HaloDoc has raised USD 80 Million in Series C funding from major investors such as Indonesian conglomerate Astra International and ...
B.Grimm Group Launches PrimoCare Medical's Flagship Clinic
Located together with B.Grimm's headquarters on Krungthep Kreetha Road, the newly-launched PrimoCare Medical Clinic strengthens B.Grimm's foray into Thailand's healthcare ...
Singapore's SP Group and Singtel Group Embrace Sustainable Green Finance Initiatives
Commemorating Earth Day, two major firms in Singapore announced their sustainable green finance initiatives, namely power utility SP Group and telecommunications conglomerate ...
Quezon City Rolls Out 'Trash to Cashback' Program
The Quezon City government is now rolling out its 'trash to cashback' program in the entire city. The program allows residents to trade recyclable materials for environmental ...
Malaysia's National Environment Commission to be Established to Address Environmental Issues
The National Environment Commission of Malaysia will be established by the Ministry of Environment and Water (KASA) with the core goal of keeping track and forming relevant ...
Irish Renewable Company to Collaborate with Vietnam on Capacity-building for Offshore Wind
Irish renewable energy developer Mainstream Renewable Power has signed a memorandum of understanding (MoU) with Vietnam's Department of Foreign Affairs for Provinces (DFAP) ...
Indonesia's Unicorn Gojek Aims to Shift to EVs by 2030
In its inaugural sustainability report, Indonesian ride-hailing giant Gojek announced that the company plans to make every car and motorcycle on its platform an electric ...
Electric Boat Service Launched in Thailand, Linking Bangkok and Nonthaburi
Energy Absolute (EA), a Thai renewable power generation firm, has officially launched its battery-run boat service for public transport on the Chao Phraya River, ...
Thailand Developing Floating Hydro-Solar Farms to Strengthen Energy Security
Thailand is building one of the world's largest floating hydro-solar farms in Ubon Ratchathani, a province in northeastern Thailand on the border with Laos and Cambodia. ...
Malaysia's Oil and Gas Services and Equipment Industry Blueprint to Boost Resilience and Sustainability Efforts
The Malaysian Government has introduced the National Oil and Gas Services and Equipment (OGSE) Industry Blueprint 2021-2030, which aims to accelerate the development of local ...
Indonesia's Biggest Utility Company PLN Pledges to Stop New Coal Plants from 2023, Embracing Solar Power
Indonesia's biggest utility company PLN has announced that it plans to stop building new coal-fired plants after 2023, with additional electrical capacity to be generated ...
Danish Company Ørsted Entering Vietnam's Offshore Wind Market
Ørsted, a Danish majority state-owned energy company, has announced its office opening in Hanoi, Vietnam. With this move, Ørsted is expanding its footprint in Asia after ...
AECO Energy Launches AECO Pacific and Aims to Deliver 'Last Mile' of Value Chain to Singapore's Open Electricity Market
With over 12 years of experience in delivering open market electricity services in Australia, AECO Energy is establishing AECO Pacific and bringing its second generation of ...
AC Energy Gears up to Develop the Philippines' Largest Wind Farm
AC Energy Corporation is moving closer to its 2025 goal of achieving 5,000 MW of renewable energy target with the start of construction of the 160 MW Balaoi & Caunayan ...
UK and Indonesia Forming Joint Economic and Trade Committee (JETCO)
The United Kingdom (UK) and Indonesia have signed an MoU to establish the Joint Economic and Trade Committee (JETCO). The new committee will help promote trade, investment, ...
South Korean, Japanese Manufacturing Companies to Invest USD 2.1 Billion in Malaysia's High-Tech Industries
Malaysian Ministry of International Trade and Industry (MITI) has announced a committed investment amounting to MYR 8.9 billion (USD 2.1 billion) for high-tech industrial ...
Singapore Strengthens its IP Regime with 10-year Intellectual Property Strategy 2030
On 26 April 2021, commemorating World Intellectual Property Day, Singapore unveiled the Singapore Intellectual Property Strategy 2030 (SIPS 2030). The 10-year blueprint aims ...