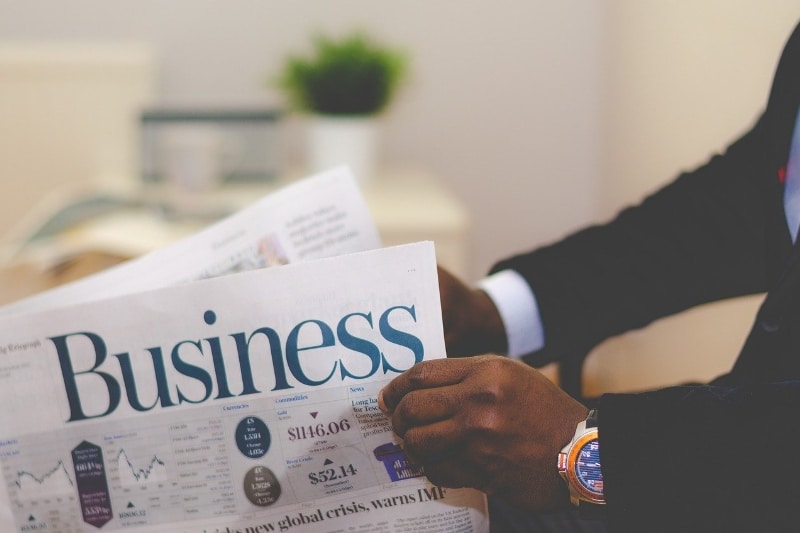 Business News
Business news to help you keep track of the latest developments and identify new opportunities across key sectors in Southeast Asia
Monthly Business News to Help You Understand the Market
GS25 to Receive USD 20 Million from IFC to Enhance Presence in Vietnam
IFC, a member of the World Bank Group, is considering an investment of USD 20 million in GS25, a convenience store chain in Vietnam. IFC visited five stores and a warehouse ...
Singtel Partners with Telkom and Medco Power to Build its First Data Center
Singtel announced plans to construct the first data center in Indonesia in collaboration with Indonesian telco Telkom and energy company Medco Power. The data center will ...
Pertamina, Keppel Infrastructure, and Chevron to Develop Green Projects in Indonesia
Pertamina Power Indonesia, Keppel Infrastructure, through Keppel New Energy, and Chevron Corporation, through Chevron New Energies International (Chevron New Energies), have ...
Indonesia Speeds Up Infrastructure Development for New Capital
Indonesia will speed up the infrastructure construction of its future capital city (IKN) Nusantara to attract more investors. Indonesian President Joko Widodo has ordered his ...
SEA Partners with BTI Defence to Bring Defense Technology to Indonesia
UK defense technology company SEA has announced that it has signed a strategic partnership agreement with Indonesian defense procurement company BTI Defence, to provide the ...
Thailand and Saudi Arabia to Collaborate on Green Energy
Thailand and Saudi Arabia have recently signed several agreements to cooperate in sectors including energy and tourism as the two nations restore full diplomatic ties. ...
Singapore and European Union to Accelerate Digital Partnership
Singapore and the European Union (EU) have agreed to accelerate steps towards a comprehensive and forward-looking Digital Partnership between the two parties. They reaffirmed ...
Harvey Norman Continues Expansion Plans
Australia-based retail chain Harvey Norman is mobilizing its expansion plans for the Malaysian market in 2023 to improve its accessibility to cover a larger segment of ...
Data Centers in Vietnam Witness Strong Investment
Vietnam's first tech unicorn VNG has established a data center to fulfill the demand of retaining data within the Vietnamese territory, as required by the newly issued ...
Vietnam Targets USD 34 Billion in Agricultural Investment by 2030
The government of Vietnam recently announced targets for foreign investment in agriculture to double to USD 34 billion by 2030. The country's agricultural sector has grown by ...
Thailand Receives Textron Aviation T-6C Texan II Turboprop Trainers
Thailand has received its first Textron Aviation T-6C Texan II turboprop trainers, which are meant for use in training or as attack aircraft. The Southeast Asian nation ...
Indonesia Plans USD 320 Million Incentives to Spur EV Sales in 2023
Indonesia is considering spending USD 320 million in its 2023 budget to incentivize purchases of electric vehicles (EVs), as stated by Indonesia's Industry Minister. ...
Malaysia's IJN to Establish New Cardiac Centers
Institut Jantung Negara Sdn Bhd (IJN) plans to expand its reach by setting up cardiac centers outside Kuala Lumpur to improve healthcare access. IJN, which is also known as ...
Singapore Seeks Low or Zero-Carbon Power Generation and Bunkering Solutions
A key thrust of the recently launched National Hydrogen Strategy strategy is for Singapore to experiment with advanced hydrogen technologies on the cusp of commercial ...
Philippine's Metro Pacific and Israel's LR Group to Build Integrated Dairy Farm in Laguna Province
Metro Pacific Investments Corporation (MPIC), a Philippine conglomerate that recently entered the dairy industry in early 2022, has announced its further expansion by ...
Vietnam Signs USD 15.5 billion Deal to Cut Down Fossil Fuel
Under a new Just Energy Transition Partnership (JETP) signed in December 2022, developed countries will mobilize USD 15.5 billion in public and private finance over the ...
Thai Union Allocates USD 172 Million Seafood Business Expansion in 2023
Thai Union has announced that it intends to invest THB 6 billion (USD 172.4 million) in order to expand its seafood operations in 2023. Out of the total budget, THB 1 billion ...
Indonesian Ministry of Health to Prepare Five Provincial Hospitals to Provide Heart Disease Treatment
Cardiovascular diseases are among the leading causes of death in Indonesia. However, health facilities specializing in heart disease in Indonesia are primarily concentrated ...