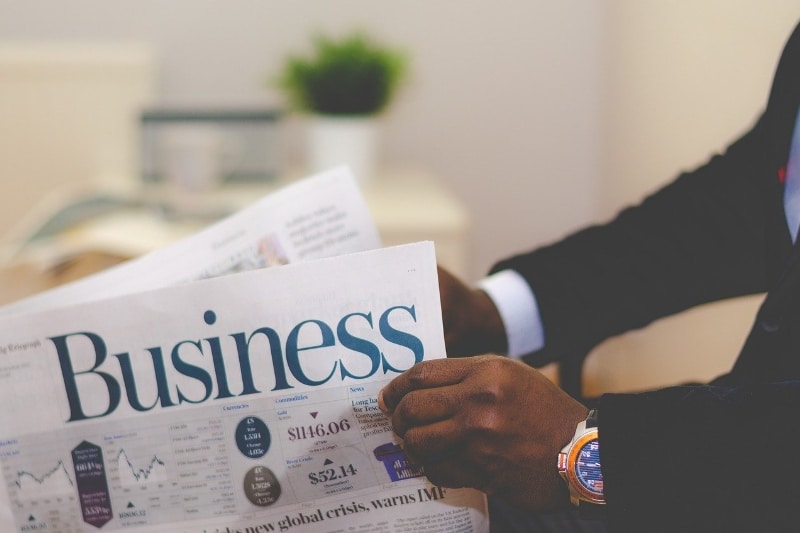 Business News
Business news to help you keep track of the latest developments and identify new opportunities across key sectors in Southeast Asia
Monthly Business News to Help You Understand the Market
Firm Pilots 200KW Floating Solar Power in Magat Dam in the Philippines
SN Aboitiz Power-Magat (SNAP-Magat) has started the pilot testing of its 200-kilowatt floating solar power, the first of its kind in the country, which the company hopes to ...
Coca-Cola Investing USD 19 Million in PET Recycling Facility in the Philippines
Marking their first major investment in a recycling plant in the region, Coca-Cola Beverages Philippines Incorporated (CCBPI), Coca-Cola's bottling arm, announced they will ...
7-Eleven Eyes Expansion Worth USD 69 Million
Philippine Seven Corporation (PSC), the exclusive licensor of 7-Eleven in the Philippines, announced plans to spend PHP 3.5 billion (USD 69 million) primarily to roll out new ...
60 New Prison Facilities to be Built in the Philippines
The President of the Philippines, Rodrigo Duterte, recently announced a PHP 3 billion (USD 58.1 million) investment for the construction of 60 new prison facilities, to ...
Tender Expected for EMR Implementation in Malaysian Government Hospitals and Clinics
Malaysia's Health Minister, Dr Dzulkefly Ahmad, expects an open tender worth around MYR 1.5 billion (USD 365 million) to be announced this year for a project that will fully ...
Taiwanese Electronics Manufacturer Invests MYR 1 Billion in New Facility in Penang
Taiwanese electronics manufacturer Hotayi Electronic (M) Sdn Bhd has invested MYR 1 billion (USD 243 million) in a new 350,000 sq ft plant located in Batu Kawan, ...
Smart Repair Workshop for Aircraft Radomes Opened in Selangor
In June 2019, Airbus subsidiary, Sepang Aircraft Engineering Sdn Bhd (SAE), opened a smart workshop for the repair of aircraft nose radomes, in Sepang, Selangor. The facility ...
Petronas Chemicals Group Partners with Plastic Recycling Company
Petronas Chemicals Group (PCG), the petrochemical arm of Malaysian state-owned Energy company Petronas, has signed a Memorandum of Understanding with London-based Plastic ...
NEC Joins Race to Lead Malaysia's National Digital ID Project
Japanese ICT giant, NEC, has submitted a proposal to the Malaysian Ministry of Communications and Multimedia (KKMM) to provide biometric technology for a large-scale ...
MYR 90 Million Available for SMEs in Malaysia Through Co-Funding Initiative
A co-funding initiative between private investors and the government targeting SMEs known as the SME Investment Partner (SIP) Program has recently raised a total of MYR 90 ...
MDEC Chooses Synagie to Accelerate E-commerce Adoption in Malaysia
MDEC is the Malaysian government's lead agency tasked with driving the growth of the digital economy in the country. Together with the Ministry of International Trade and ...
Malaysia Moving Towards Liberalization of Natural Gas Market
Malaysia is moving towards liberalizing its natural gas market with just one price review away to achieve market-based gas pricing this year. This was shared by Adif ...
EcoWorld and PowerChina Partner for Infrastructure Development in Malaysia
Eco World Development Group Berhad and PowerChina Group are collaborating on two large industrial and Infrastructure projects. The move is said to strengthen bilateral ...
Three SOEs Form Partnership to Develop Industrial Estates in Sebang
Construction firm PT Wijaya Karya (Wika), Manufacturing company PT Rajawali Nusantara Indonesia (RNI) and plantation company PT Perkebunan Nusantara VIII (PTPN VIII) have ...
PT Lloyd Pharma Indonesia Signs Licensing Agreement for HIV Drugs
San Diego, California-based Viriom Inc. signed a licensing agreement with PT Lloyd Pharma Indonesia for Elpida as well as other drugs from Viriom's HIV (human ...
NTT Announces Plans to Develop Largest Data Center in Indonesia
NTT Com, the communications subsidiary of the Japanese ICT giant, NTT Group, will build a  four-story, 194,000 square feet data center campus near Jakarta. Dubbed the ...
Japan's INPEX Obtains Approval for Development of LNG Project in Indonesia
Japanese oil exploration and production company, INPEX, through its subsidiary INPEX Masela (51.93% held by Inpex), received official approval on 16 July from the Indonesian ...
Indonesian Coffee Business Startup Raises USD 20 Million
Indonesian startup, Kopi Kenangan raised USD 20 million from Sequoia India in June 2019. Previously in October 2018, the company raised USD 8 million in seed funding in a ...