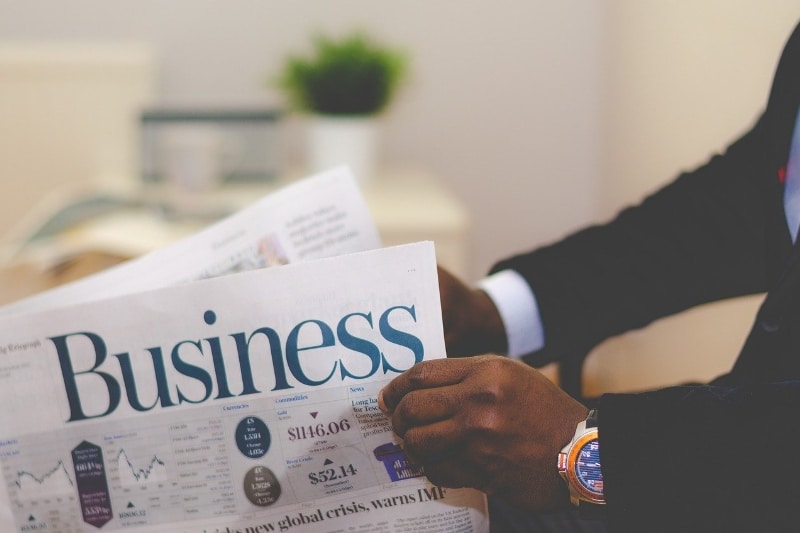 Business News
Business news to help you keep track of the latest developments and identify new opportunities across key sectors in Southeast Asia
Monthly Business News to Help You Understand the Market
Filipino Consumers Deliberate on Spending More on Retail Shopping
The data from the Q1 2022 Consumer Pulse Study by TransUnion revealed a shift in spending priorities as the Philippine economy reopened early this year. Eager to move on from ...
Shizen Malaysia to Build One of the Largest Floating Solar Facilities in South East Asia
Japanese EPC contractor Shizen Energy, through its local unit, Shizen Malaysia Sdn Bhd, is planning to build a 150 MW floating solar power plant in Durian Tunggam Dam, Melaka ...
Enza Zaden Opens Its First Regional R&D Facility in Malaysia for Agriculture Seed Research
Enza Zaden, a leading vegetable-breeding firm from the Netherlands announced the completion of its first South East Asia Research and Development (R&D) infrastructure ...
Petronas and Aerodyne Team Up to Commercialize Drone-Based Solutions
Malaysia's national oil and gas firm, Petronas, has formed a strategic collaboration with a homegrown global leader in drone technology, Aerodyne Group, to examine the ...
DAdvance Agarwood to Partner with Huawei Technologies on Cloud-Based Digital Solutions
Malaysia's major agarwood producer, DAdvance Agarwood Solutions Sdn Bhd (DAAS) has inked a memorandum of understanding (MOU) with Huawei Technologies Malaysia to implement ...
TTM Technologies to Invest USD 130 Million for Its First PCB Manufacturing Plant in Penang
US-based TTM Technologies Inc (TTM) will open a new, highly automated printed circuit board (PCB) manufacturing plant in Penang state, Malaysia, with a proposed capital ...
ACES to Soon Open Its Seventh Hardware Store in Indonesia
PT Ace Hardware Indonesia Tbk (ACES), a retail company of Kawan Lama Group, launched its new outlet last week in Karawaci, Tangerang. Helen Tanzil, Corporate Security of ...
Vale and Huayou Signed Agreement for the HPAL Project in Indonesia
On April 28th, PT Vale Indonesia and Zhejiang Huayou Cobalt Company Limited signed a Framework Cooperation Agreement (FCA) to develop a High-Pressure Acid Leaching (HPAL) ...
City Energy Unveils Cross-Border EV Charging Service in Malaysia And Singapore
Singapore's sole piped town-gas provider, City Energy, is investing over SGD 100 million (USD 72 million) to develop the first electric vehicle (EV) charging service in ...
Malaysia's E-Commerce Revenue to Reach USD 375 Billion By 2025
Malaysia Digital Economy Corporation (MDEC) Chief Executive Officer Mahadhir Aziz highlighted that Malaysia's e-commerce income is anticipated to reach over MYR 1 trillion ...
Hong Seng, Mediven to Broaden Reach in Healthcare Products and Services
Malaysia's leading healthcare industry supply chain management provider, Hong Seng Group through its subsidiary, HS Bio Sdn Bhd, has agreed to collaborate with Mediven ...
Thales Expands Industrial Collaboration with Indonesian Company
Thales announced a strategic alliance with an Indonesian firm, PT Len Industri, for future collaboration on a wide range of defense-related themes. According to Thales, the ...
ECAs of UAE and Indonesia Sign Reinsurance Agreement to Promote Development and Corporation
Etihad Credit Insurance (ECI), the UAE Federal export credit company, and its Indonesian counterpart PT Reasuransi Indonesia Utama (Persero) or Indonesia Re have signed a ...
Pertamina, Indonesia Seeks to Double its Geothermal Capacity
PT Pertamina, Indonesia's state-owned energy firm, plans to double its geothermal capacity from 700 MW by 2027-2028. The plan, which aims to lessen the country's reliance on ...
Pertamina, Osaka Gas, JGC Holdings, and INPEX Sign Joint Study Agreement on Bio-methane Derived Clean Gas Project
PT PERTAMINA (Pertamina), Osaka Gas Co., Ltd. (Osaka Gas), JGC Holdings Corporation (JGC), and INPEX CORPORATION (INPEX) announced that they have entered into a joint study ...
Burger King Indonesia Partners with Food Companies for This Ramadan
In the season of Ramadan this year, Burger King Indonesia has collaborated with GoFood, a food delivery platform, to bring together F&B companies to facilitate bukber ...
Keppel O&M and Sembcorp Marine Decide to Merge
On April 27 Keppel Corporation Limited (Keppel) and Sembcorp Marine Ltd (Sembcorp Marine) entered into definitive agreements for the proposed combination of Keppel Offshore ...
Singapore's Unemployment Rates go Back to Pre-Pandemic Levels
Unemployment rates for 2022 February in Singapore were around the quarterly average unemployment rates in 2018/2019. According to the 2021 Labour Market Report, the overall ...