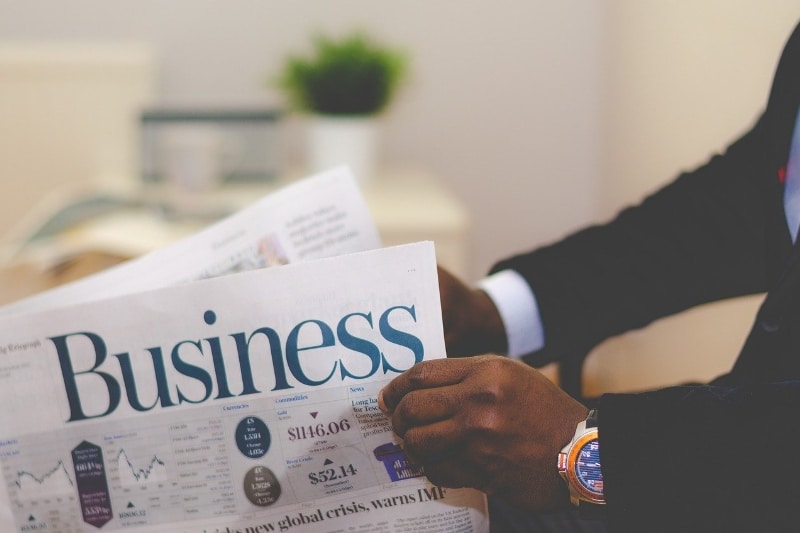 Business News
Business news to help you keep track of the latest developments and identify new opportunities across key sectors in Southeast Asia
Monthly Business News to Help You Understand the Market
Malaysia's TNB Partners with Envision to Digitize Solar Operations
TNB Renewables Sdn Bhd (TRe), a wholly-owned subsidiary of Tenaga Nasional Berhad (TNB), Malaysia's national electricity utility company, has appointed Singapore-based ...
Malaysia's Teo Seng Paper Products Produces PEFC Certified Eco-Friendly Egg Trays
Teo Seng Paper Products Sdn Bhd (TSPP), a subsidiary of Teo Seng Capital Bhd, one of Malaysia's largest egg producers has become the first company in the country to obtain ...
Malaysian, Taiwanese Firms Enter Partnership to Manufacture Automotive Lighting Parts
MCE Holdings Bhd, one of the largest automotive electronics and mechatronics parts manufacturers in Malaysia has entered into an agreement with Taiwan-based Juoku Technology ...
Malaysian Palm Oil Council Exploring Blockchain to Enhance Traceability
The Malaysian Palm Oil Council (MPOC) is working with BloomBloc, a blockchain development company based in Switzerland and Malaysia, to implement blockchain technology in the ...
Malaysia Allows Construction to Resume on East Coast Rail Link
The Malaysian government has allowed construction work on Malaysia's biggest mega project, the East Coast Rail Link (ECRL) to resume on April 29 as the country entered the ...
Leading Palm Oil Producer in Malaysia Ventures into Dairy Farming
FGV Holdings Bhd (FGV), one of the world's largest producers of crude palm oil (CPO), has ventured into the local food and beverage industry in Malaysia through its ...
IMF Expects Malaysia's GDP Growth to Bounce Back to 9% in 2021
The International Monetary Fund (IMF) is projecting Malaysia's real gross domestic product (GDP) to grow at a rate of 9% next year, the fastest among the five major ...
Singapore-Based Homewares Retailer Looking to Expand in Indonesia
Iuiga, the Singapore-based homewares retailer announced that it has received SGD 10 million (USD 7 million) in Series A funding from Indonesian conglomerate, Konimex. The ...
Indonesia's B2B FMCG Marketplace GudangAda Raises USD 25.4 Million
GudangAda, an online B2B marketplace for fast-moving consumer goods (FMCG) based in Jakarta, announced that it raised a USD 25.4 million Series A (bringing total fundraising ...
Indonesia Relying on Healthtech to Deal with Surge in Coronavirus Cases
As COVID-19 cases surge in Indonesia, doctors are using telemedicine solutions to treat patients both at hospitals and online. Due to a lack of medical staff and protective ...
Indonesian Government Plans Six Toll Road Projects Worth USD 5.3 Billion
In a bid to boost post-COVID recovery, the Indonesia government will offer six toll road public private partnerships (PPP) projects with a combined value of IDR 80.5 trillion ...
Dutch Company to Produce Mission Critical Communication Systems in Indonesia
Following a Dutch trade mission, Rohill announced that it will partner with Indonesian companies PT Len Industri and PT Simoco to obtain a leading position in the ...
Daewoo E&C Wins Contract Related to Indonesian LNG Liquefaction Plant
On April 22, Daewoo Engineering & Construction (Daewoo E&C) signed on as the main contractor for the Tangguh Expansion Ph2 project, an Indonesian LNG ...
Construction of Kediri Airport Launched to Spur Economic growth in East Java
The Indonesian government announced in mid April 2020 that the construction of Kediri Airport in Kediri regency, East Java, had begun. The project is expected to be completed ...
Circular Economy Focused Fund Invests in Plastic Recyclers in Indonesia and India
Circulate Capital, a Singapore-based investment management company focused on combating plastic in the oceans and advancing the circular economy, has announced its ...
Canadian Provider of AI Solutions for Retailers Enters Indonesian Market
Loop Insights Inc, a provider of artificial intelligence solutions to brick and mortar retailers, announced on April 14 that it had signed a Memorandum of Understanding ...
Bank Indonesia Relaxing Credit Card Regulations to Boost Consumption
Bank Indonesia (BI), the central bank of Indonesia, has announced that it will ease regulations on credit cards, through lowering maximum interest rates and late payment ...
Vietnam Rubber Industry Group to Build Three New Plants
The Vietnam Rubber Industry Group (VRG), in which the government of Vietnam holds a controlling stake, has announced an investment into three new processing factories in the ...