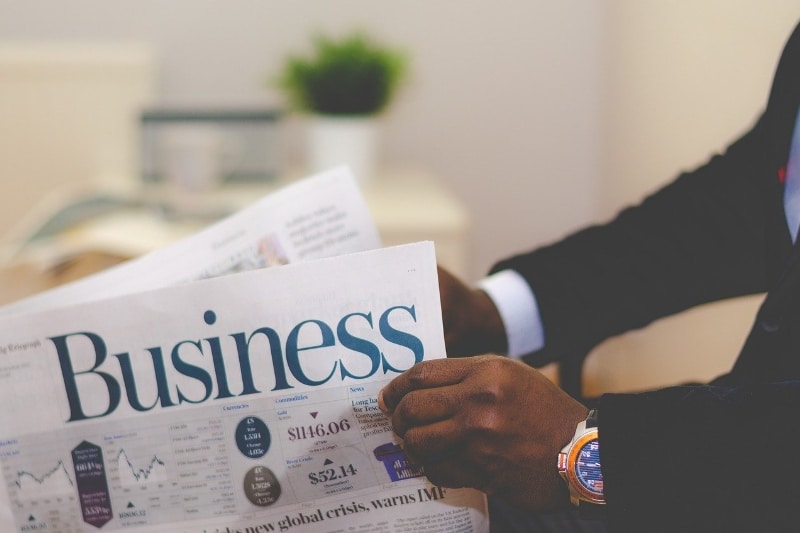 Business News
Business news to help you keep track of the latest developments and identify new opportunities across key sectors in Southeast Asia
Monthly Business News to Help You Understand the Market
Thailand Awards Korea Aerospace USD 78 Million Contract for Trainer Jets
In August 2021, South Korea´s leading aerospace manufacturer Korea Aerospace Industries (KAI) announced that it had signed a USD 78 million agreement with Thailand for the ...
Thailand Planning Initiative to Upgrade Farming Efficiency
The Bank for Agriculture and Agricultural Cooperatives (BAAC) has announced plans to develop smart solutions for helping farmers increase production and efficiency. The bank ...
AImazing Launches Analytics Software to Improve Mall Management Through Data Based Decisions
Retail-Tech startup AImazing has announced the launch of its retail-analytics data platform, aimed at allowing mall management and real-time data analytics without the need ...
Hyundai to Complete Singapore Electric Vehicle Plant in 2022
Hyundai Motor Group will complete its sophisticated assembly plant in Singapore in 2022, where it will assemble, sell and export the Hyundai Ioniq 5 and the Hyundai Ioniq 3 ...
New Centralized Cooling System in Tampines
As part of a project by Temasek Holdings and government-owned electricity and gas distribution company SP Group, seven buildings in Tampines – Central Tampines Mall, ...
Equinix Launches Fifth Data Center in Singapore
US-based data center operator Equinix has officially launched its fifth data center - named SG5 - at Tanjong Kling Data Centre Park. The launch marks the company's ...
Johnson & Johnson Vision to Develop Integrated Eye Health Ecosystem in Singapore
Johnson & Johnson Vision, the eye health unit of Johnson & Johnson Medical Devices Companies, will develop an integrated eye health ecosystem in Singapore that uses ...
NEA Establishes Green Financing Solutions
In mid-August 2021, the Singapore National Environment Agency announced the establishment of its SGD 3 billion Multicurrency Medium Term Note (MTN) Programme and Green Bond ...
Green Laws Proposed for Power Generation Companies to Reduce Singapore's Carbon Footprint
The Energy Market Authority (EMA) of Singapore has proposed changes to the country's Electricity Act, requiring power generation firms to improve the energy efficiency of ...
High Covid-19 Vaccination Rates Drive an Improved Growth Forecast of 6-7% in 2021 for Singapore
The Singapore Ministry of Trade and Industry (MTI) has upgraded its 2021 GDP growth forecast range from 4-6% to 6-7%, despite the continued global rise of Covid-19 cases due ...
Singapore to Consider Usage and Production of Sustainable Aviation Fuel (SAF)
The Singapore government and relevant industry players recently undertook a study to determine the feasibility of integrating sustainable aviation fuels (SAF) with ...
Singapore Biotech Company Scales up Production of Human Lactoferrin
Singapore and US-based biotech company, TurtleTree, will scale up and develop its pioneering cell-based technologies on a commercial scale through a partnership with Solar ...
AllDay Plans to Expand to 100 Supermarkets by 2026
AllDay Marts Inc. filed its application to the Securities and Exchange Commission (SEC) for its PHP 6 billion (USD 120 million) initial public offering (IPO). The proceeds ...
KAMMI to Ramp Up Local Assembly of Motorcycles
KTM Asia Motorcycle Manufacturing Inc. (KAMMI) is ramping up local assembly of motorcycles for export as the company approaches the 30,000-unit production milestone. KAMMI, a ...
Metro Clark to Bring More Business Opportunities to Luzon
Metro Clark, the former location of a US military base in the Philippines, is now being transformed into a premier business district in Luzon that can serve as an alternative ...
PLDT Invests USD 80 Million in APRICOT Cable System
The Philippines' largest fully integrated telecommunications company PLDT is set to further expand its network bandwidth capacity, with its participation in the construction ...
DOST Boosts Investment in Cutting-edge Omics R&D
From 2013 to 2020, the Philippine Department of Science and Technology-Philippine Council for Health Research and Development (DOST-PCHRD) has invested more than PHP 995 ...
Quezon City and Legazpi City Moving Forward with Waste Management Projects
Amidst calls pushing for the adoption of waste-to-energy technology (WTE) for waste management in the Philippines, a series of development has happened in the sector ...