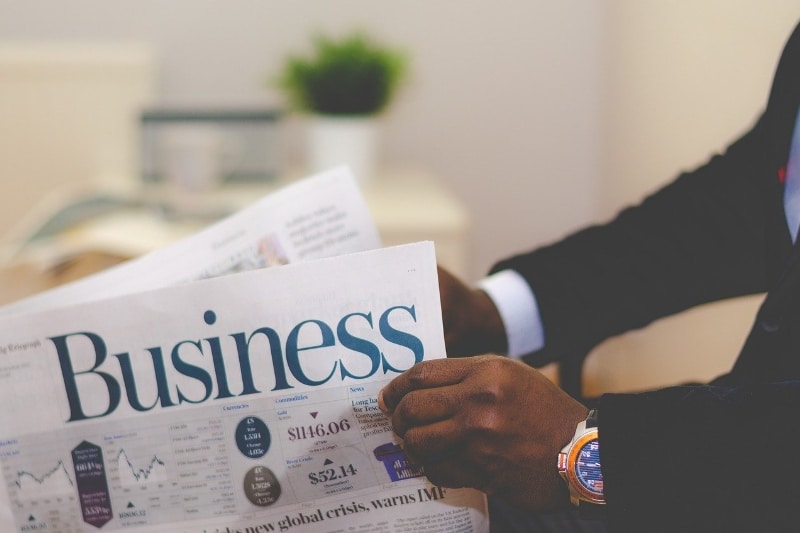 Business News
Business news to help you keep track of the latest developments and identify new opportunities across key sectors in Southeast Asia
Monthly Business News to Help You Understand the Market
Ho Chi Minh City to Implement E-Transportation
Rapid urbanization and economic development have placed enormous pressure on Ho Chi Minh City to meet people's needs while minimizing negative environmental impacts. To ...
Investments Flow into Medical Start-ups
Over the past two years, the Covid-19 pandemic has spurred capital inflow into Vietnamese start-ups operating in the medical technology, medicine, and healthcare ...
Vietnam a Potential Market for Luxury Brands
Vietnam has a huge potential to become a new destination for luxury brands in the near future. The country's rising high-income consumers are the main attribute to the ...
USD 71.66 Billion to Improve Water Infrastructure in Malaysia
The Malaysian government is determined to identify and implement comprehensive long-term solutions to mitigate the impact and losses due to flood, following one of the worst ...
Malaysia to Achieve USD 191.09 Million in Revenue from Medical Travel in 2025
The Malaysian government is targeting a direct revenue of MYR 800 million (USD 191.09 million) and MYR 1.7 billion (USD 410 million) from the medical tourism sector in 2022 ...
Galaxy Racer to Invest USD 10 Million into Malaysia's e-Sports Ecosystem
Galaxy Racer, a Dubai-based e-sports, gaming and lifestyle organization, is expected to invest MYR 42 million (USD 10 million) within the next five years to develop the ...
Southeast Asia's Largest Drone Test Site Opens in Medini, Iskandar Malaysia
Iskandar Development Berhad (IIB), the investment holding company of Iskandar Malaysia in South Johor, has opened the largest drone test site (DTS) in Southeast Asia. Located ...
FRABA Opens New Manufacturing Facility in Johor
The FRABA Group has opened a new manufacturing plant in Johor, which is expected to commence operation this coming spring. A major supplier of sensors for industrial motion ...
First LaLaPort Mall in Southeast Asia to Open in Kuala Lumpur
Mitsui Fudosan has opened a Japanese lifestyle shopping mall LaLaport in Kuala Lumpur, its second overseas outlet after Lalaport Shanghai Jinqiao in China. The mall is ...
Malaysia to Transform Mersing and East Coast Region as Major Agribusiness Hub
Located in Johor, the southern state of Malaysia, the Mersing district is slated to be the state's agribusiness hub with the development of two major projects, which are the ...
NAICO to Accelerate Growth of Malaysia's Aerospace Ecosystem
Malaysian Ministry of International Trade and Industry (MITI) aims to generate MYR 30 billion (USD 7.16 billion) in annual revenue and 30,000 highly-skilled employment by ...
Malaysia Leads Emerging Southeast Asia for Foreign Investment Attractiveness
Malaysia ranked first among emerging Southeast Asia in terms of potential in attracting foreign investors, as demonstrated by Milken Institute's Global Opportunity Index for ...
Malaysia Launches Renewable Energy Roadmap, Solar Expected to be Main Contributor
The Ministry of Energy and Natural Resources (KETSA) has launched the Malaysia Renewable Energy Roadmap (MyRER) to meet the national goal of 31% renewable energy (RE) ...
Vietnam to Commercialize 5G in 2022, Starts Researching 6G
Vietnam´s National Institute of Information and Communications Strategy has assessed that 5G services will contribute 7.34% to the country's GDP growth by 2025. In this ...
136 Aquaculture Villages to be Established in Indonesia by End 2022
The Indonesian government plans to establish a network of 136 villages dedicated to aquaculture by the end of this year, in a bid to spur the post-pandemic economic recovery ...
Indonesia to Develop USD 4 Billion Polysilicon Industry
Indonesia has plans to establish a USD 4 billion polysilicon industry amid efforts to boost the production of solar panels. Polysilicon is a vital material for solar panels, ...
Indonesia Targets 33% Jump in Investment in 2022
Indonesia recorded an FDI of IDR 454 trillion (USD 31.6 billion) in 2021, a 10% increase over the previous year. It aims to boost total investment by a third in 2022, ...
Indonesia to Get 50 New Warships by 2024
Indonesia has revealed that a portion of its planned $125 billion investment in defense will go to procuring up to 50 new warships over the next two years. Defense Minister ...