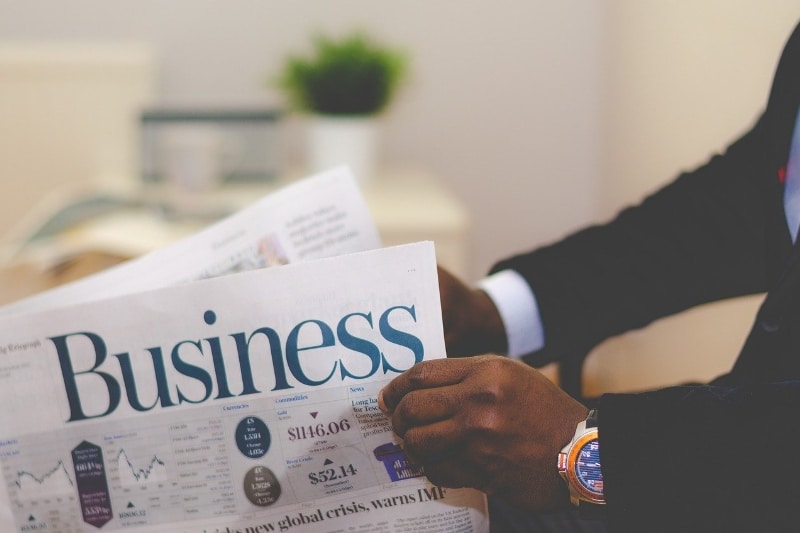 Business News
Business news to help you keep track of the latest developments and identify new opportunities across key sectors in Southeast Asia
Monthly Business News to Help You Understand the Market
UAE Investing Over USD 32 Billion in Indonesia
It has recently been disclosed that the United Arab Emirates (UAE) is investing USD 32.7 billion in Indonesia across different sectors, including for Covid-19 vaccine ...
Yili Group Builds Largest Ice Cream Factory in Indonesia
PT Yili Indonesia Dairy, a subsidiary of the Yili Group, has just completed its new smart ice cream factory at the Greenland International Industrial Center, Bekasi, West ...
Volta to Manufacture 5,000 E-motorcycles Per Month
PT Volta Indonesia Semesta, a joint venture subsidiary of PT NFC Indonesia Tbk and PT SiCepat Ekspres Indonesia, has recently announced plans to produce 60,000 electric ...
Toshiba Boosts Philippines' Electronics Sector, Manufacturing Returns to Growth
The Philippines' manufacturing industry expanded in December 2021 and recorded its highest growth rate in 9 months, according to a monthly survey conducted by IHS Markit. The ...
Philippines to Bid Out 3 ADB Funded Bridges in Marikina City
The Department of Public Works and Highways (DPWH) of the Philippines announced that construction of three new bridges crossing Marikina River will commence by the second ...
NEDA Prepares Master Plans for Smart City Adoption in Emerging Megacities
The National Economic and Development Authority (NEDA) is preparing 13 sector-wide master plans in identified urban areas nationwide to help these urban corridors adopt smart ...
Philippines Receives USD 600 Million Loan from ADB for its Universal Health Care Program
The Asian Development Bank (ADB) has approved a USD 600 million policy-based loan to help the Philippines provide quality and equitable health services for all Filipinos as ...
Philippines Approves USD 97.9 Billion National Budget for 2022
President Rodrigo R. Duterte has signed into law the PHP 5.024 trillion (USD 97.9 billion) national budget for 2022, which will be used for the country's COVID-19 pandemic ...
Philippines to Buy Two Warships From South Korean Shipbuilder
The Department of National Defense (DND) has signed a PHP 28 billion (USD 545.7 million) contract with South Korean shipbuilder Hyundai Heavy Industries (HHI) for the ...
Indonesia Boosts Development of Seaports
The Government of Indonesia has initiated and executed many projects related to infrastructure development infrastructure projects over the last six years, including the ...
Indonesia Mitigates Power Shortages with More LNG in 2022
The government of Indonesia plans to divert more liquid natural gas (LNG) cargoes from the state-owned oil and natural gas corporation, Pertamina, for domestic consumption to ...
Indonesian Primary Weaponry System to be Modernized in 2022
The Indonesian Ministry of Defense is focusing on acquisitions to modernize the Army's defense equipment and improve the Army's readiness for defending the country's ...
Danish Water Company Launches its New Smart Controller in Thailand
Grundfos, a Danish company specializing in advanced pump solutions and water technology, has recently launched in Thailand its new LC232 Controller. The solution is branded ...
Thailand Buys Textron's AT-6 Light-Attack Aircraft, Becoming its 1st Foreign Customer
It has recently been reported that the Royal Thai Air Force awarded a USD 143 million contract to US-based Textron Aviation for eight Beechcraft AT-6 Wolverine light attack ...
Thailand to Launch New Incentives for Foreign Investment, Including for Foreign Movies
Toward the end of 2021, Thailand announced new incentives for foreign investors, skilled professionals, and wealthy retirees. Incentives will span areas including immigration ...
Thailand Energy Company PTTEP Announces USD 27 Billion 5-Year Investment Plan
Thai state-run energy company PTT Exploration and Production Public Company Limited (PTTEP) has revealed plans to invest USD 27 billion over the 2022-2026 period, with ...
Thai Energy Giant PTT Partners with Electric Vehicle Startup
PTT, Thailand's largest energy company, has just signed an agreement with Chinese electric vehicle (EV) startup Hozon aimed at expanding the Southeast Asian country's EV ...
ASEAN's First 5G Smart Hospital Launched in Thailand
Thailand's Office of The National Broadcasting and Telecommunications Commission (NBTC), Siriraj Hospital, and Huawei Technologies (Thailand) Co., Ltd. have jointly launched ...