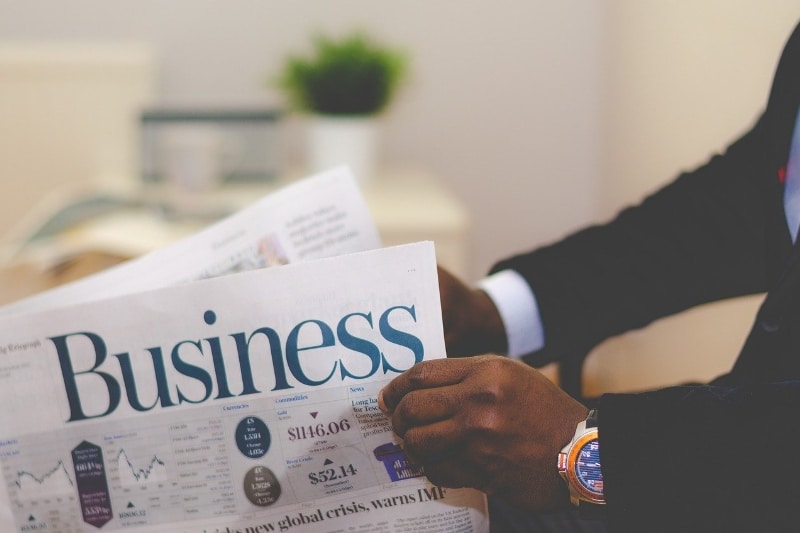 Business News
Business news to help you keep track of the latest developments and identify new opportunities across key sectors in Southeast Asia
Monthly Business News to Help You Understand the Market
Hybrid Glaucoma Class Launched by Hanoi Eye Hospital and Novartis
The Glaucoma Hybrid Patient Class, a hybrid patient education model combining in-person and online platforms, was introduced on October 2022 by the Hanoi Eye Hospital and ...
Finland to Support Vietnam with Climate Change Technologies and Strategies
On October 2022, Tran Hong Ha, Vietnam's Minister of Natural Resources and Environment, had a meeting with Antti Kurvinen, Finland's Minister of Agriculture and Forestry, to ...
Vietnam to Open Bilateral Power Purchase Agreements for Renewable Energy
Since 2020, the Vietnamese government has been working on a plan to permit bilateral power purchase agreements (PPAs). A pilot scheme for renewable energy is expected to ...
Vietnam and Singapore to Cooperate on Green Economy, Sustainable Infrastructure, Digitalization and Cybersecurity
During a five-day state visit to Vietnam, Singaporean President Halimah Yacob reaffirmed  the "longstanding friendship and excellent relations" between Singapore and Vietnam. ...
Vietnam Calls for Private Investments to Upgrade Six Airports
Vietnam's Ministry of Transport (MoT) has called for investments to renovate six commercial airports in the country, stating that Public-Private Partnerships (PPPs) would be ...
Manila Water to Build 12 More Sewage Treatment Plants
Manila Water, one of the two major water concessionaires that provide water supply, wastewater, and sanitation services and is covering the East Zone of Metro Manila, will be ...
Norwegian Company Expand to the Philippines´ Renewable Energy Sector
Scatec ASA, a leading renewable energy producer based in Norway, recently announced that it will be injecting billions of dollars of investments with a plan to build five ...
Filipino Integrated Property Developer Opens Its 8th Mall in Cavite
As the Philippine economy continues to recover from the COVID-19 pandemic, Filipino integrated property developer SM Prime Holdings is expanding its mall footprint, with the ...
The Philippines to Complete of USD 17.4 Billion Airport Projects by 2023
The Department of Transportation (DOTr) is targeting to complete PHP trillion (USD 17.4 billion) worth of construction and rehabilitation projects involving regional airports ...
The UK to Contribute Setting Up the Philippine Center for Disease Control and Prevention
Gearing towards the establishment of the Philippine Center for Disease Control and Prevention (CDC), the Department of Health (DOH), the British Embassy Manila, and the ...
The Philippines Is Looking to Attract High-Tech Investments From Taiwan
The Philippine Economic Zone Authority (PEZA) eyes attracting more investments in high-technology industries from Taiwan following the country's investment mission in the ...
SpaceX Partners with Philippine Company on Satellite Services
It has just been announced that Elon Musk's Space Exploration Technologies Corp (SpaceX) is expanding into the Philippines by offering satellite broadband service to local ...
South Korea's SPC To Build First Halal Food Hub in Southeast Asia
The SPC Group, a South Korean-based company that owns the international bakery chain Paris Baguette, will invest MYR 130 million (USD 28 million) in Malaysia to create its ...
Malaysia to Introduces Tax Incentives in Carbon Capture and Storage
In an effort to establish itself as a regional hub for the developing industry, Malaysia has announced the implementation of tax incentives for carbon capture and storage ...
Shell Invests in Phase 4 of Deepwater Project in Malaysia
Shell PLC announced its second investment in Malaysia's oil and gas sector within a month through its local unit, Sabah Shell Petroleum Co, in the phase 4 of the ...
Malaysia Purchases Italy's Leonardo Maritime Patrol Aircraft
Malaysia's Ministry of Defense announced that the Italian company Leonardo was chosen by the government as its preferred supplier for a maritime patrol aircraft program ...
Malaysia's Digital Economy Reaches USD 21 Billion in 2022
Malaysia's digital economy increased by 13% year over year in 2022, reaching a gross merchandise value of USD 21 billion (GMV), mostly contributed by the rise of e-commerce ...
Philippine Meat Imports Reach One Billion Kg in 9 Months
The Philippines' imports of meat products from January to September 2022 surpassed the one billion-kilo mark, led by pork and chicken shipments. According to the latest ...