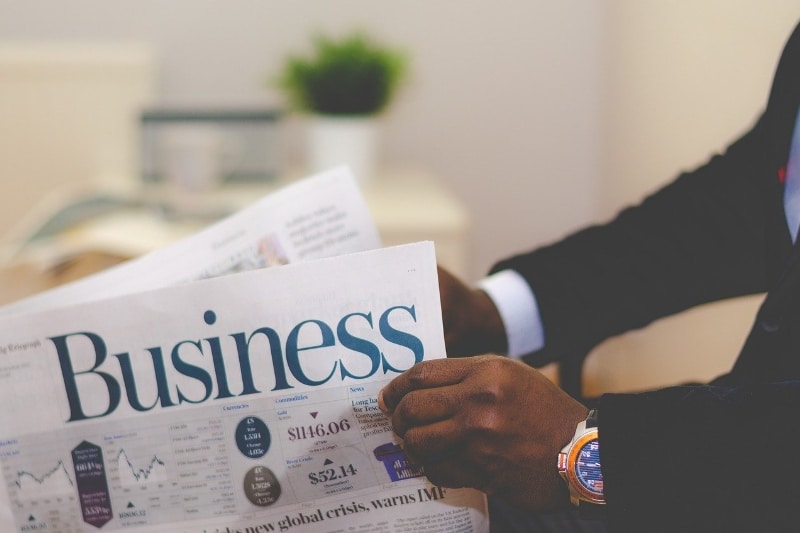 Business News
Business news to help you keep track of the latest developments and identify new opportunities across key sectors in South East Asia
Monthly Business News to Help You Understand the Market
British Energy Firm BP Enters Indonesia's Avtur Market
PT AKR Corporindo, Indonesia's logistics and supply chain company operating in fuel and basic chemical distribution, has entered a joint venture with British Energy Firm BP to
Vietnamese Airlines to be Permitted to Establish Direct Services to the US
In February 2019, the US Department of Transportation's Federal Aviation Administration (FAA) granted a Category 1 safety rating to Vietnam, based on an assessment of the ...
Vietnam Proposing Tax Cuts on Locally Made Auto Parts
The Ministry of Finance in Vietnam has sent in a ministry document (655/BTC-CST) to the prime minister requesting a change in laws to remove the special consumption tax on ...
Vietnam Marks its First Robotically Assisted Brain Surgery
Nhan Dan 115 hospital in Ho Chi Minh City, Vietnam has successfully carried out the surgery on February 15 by Doctor Si and his colleagues, with the support of the vice ...
Two New Wind Power Projects Approved in Vietnam's Quang Tri Province
Two companies have obtained approval from the provincial government to develop wind power projects in Quang Tri Province in Vietnam. Huong Phung Wind Power Company Limited ...
Plans for Undersea Tunnel to Ease Traffic Issues in Ha Long City
The People's committee in Quang Ninh, a northern province in Vietnam, plans to construct an underseas tunnel to ease traffic congestion, increase connectivity and improve road
Japanese Investment Firm Acquires Vietnamese Fashion Brand
Elise Fashion Limited, one of Vietnam's top fashion brands for women and its affiliate brands were acquired by Advantage partners, a Japanese investment firm and its affiliate
Ho Chi Minh City Safeguards the Environment
According to a report in Vietnam News, the government of Ho Chi Minh City has taken multiple steps to improve Environmental conditions this year under their Environment plan ...
Ho Chi Minh City Makes Progress on Smart City Plans
The Ho Chi Minh city authorities are starting to celebrate initial successes after one year of implementation of the smart city project. The project aims to address problems ...
Companies Relocating from China Boosting Jobs in Vietnam, Report Says
Recruitment demand in Vietnam is set to increase as company relocations from China to Vietnam rise. This particularly concerns demand for senior positions in real estate and ...
Thailand Seeks Industry Collaboration for Aerospace Training
The Ministry of Transport in Thailand has sought cooperation from Airbus, Triumph Aviation Services Asia, Triumph Structures (Thailand), and Senior Aerospace (Thailand) to ...
Thailand Pushing for Industrial 4.0 Plan in its Role as ASEAN Chair
In its role as the ASEAN chair for 2019, Thailand is pushing for a cohesive regional industrial 4.0 development plan under the main theme of "advancing partnership for ...
PTT Unveils 2019 Budget of USD 14 Billion for Expansion
PTT Plc, the national oil and gas conglomerate with five subsidiary companies is allocating a 2019 budget for all business expansion worth a combined THB 450 billion. A large ...
Medical Supplies, Services, Drugs Placed Under Price Control in Thailand
In January 2019 the government of Thailand added medicine, Medical supplies and Medical services to its price control lists. The rationale behind this decision is ensuring ...
Japanese Commercial Vehicle Manufacturer to Set up Production Base in Thailand
Hino Motors, Ltd, a Japanese manufacturer of trucks and buses and light-commercial vehicles, announced plans to establish a new 400,000 sq m development and production base in
Hutchison Opens New Terminal in Laem Chabang Port
Hutchison Ports Thailand, the leading port operator in the country, has announced an investment of USD 600 million for the Terminal D of the Laem Chabang Port, located in ...
Huawei 5G Test Bed Launched in Thailand
According to media reports, a new 5G testbed developed by Huawei has been launched in Thailand. As part of the project, Huawei plans to establish a 5G lab in Chonburi, located
Hazardous Smog in Bangkok Creates Threats and Opportunities
The Government of Thailand has officially apologized to Bangkok citizens for the air pollution that has affected the country since late December 2018 to well into February ...