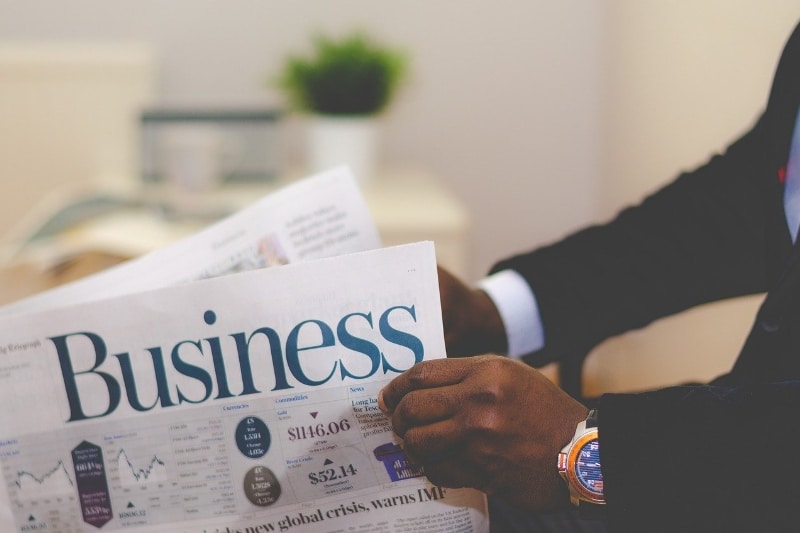 Business News
Business news to help you keep track of the latest developments and identify new opportunities across key sectors in Southeast Asia
Monthly Business News to Help You Understand the Market
Turkish FMCG Firm to Build Regional Hub in Vietnam
Hayat, a Turkish FMCG firm, has officially launched its flagship diaper brand Molfix in Vietnam. The company announced earlier in 2021 that it plans to invest USD 250 million ...
Treated Wastewater Volumes Increase in Metro Manila
Thanks to more facilities being built, the volume of treated wastewater in Metro Manila has increased between 2010 and 2019. The percentage of wastewater collected and ...
The Green Climate Fund Approves USD 34 Million Project for Flood Control and Adaptation in Thailand
In October 2021, the Green Climate Fund approved a project aimed at enhancing climate resilience in Thailand through flood control and adaptation. In Thailand's Chao ...
Thailand's E-Commerce to Reach USD 120 Billion in 2021
According to the Electronic Transactions Development Agency (ETDA), in 2020, e-commerce in Thailand was ranked as the 26th largest market globally, with revenues of USD8 ...
Thailand Approves Incentive Package to Promote Industry 4.0 Transformation
In October 2021, the Thailand Board of Investment (BOI) approved incentives to encourage companies to speed up Industry 4.0 transformation. It reported that total investment ...
Swiss Company Expands Partnership with Thailand's Bumrungrad Hospital for Precision Medicine
Switzerland-headquartered BC Platforms (BCP), a global leader in healthcare data management and analytics, has announced an expanded partnership with Thailand's Bumrungrad ...
South Korean Bakery Brand Enters Indonesia
Paris Baguette (PB) and Erajaya Food & Nourishment (EFN), which is part of Indonesia's leading distributor and retailer of mobile phones Erajaya, have officially entered ...
Singapore's First Infrastructure Accredited Professionals (ISAPs) Recognized at Surbana Jurong
Surbana Jurong became the first consulting firm in Singapore to have Infrastructure Sustainability Accredited Professionals (ISAPs), as three of its staff attained the ...
Singapore's Defense Science and Technology Agency Collaborates with MIT on AI Research
At the Singapore Defence Technology Summit 2021, Singapore's Defence Science and Technology Agency (DSTA) and the Massachusetts Institute of Technology (MIT) Computer Science ...
Singapore Introduces New Standards for Cold Chain Management for Chilled and Frozen Food
The Singapore Standards Council (SSC), the Singapore Manufacturing Federation – Standards Development Organisation (SMFSDO) and the Singapore Food Agency (SFA), together ...
Singapore Eyes Geothermal Energy for Power Generation
Singapore is considering geothermal energy as a potential clean energy source for the country's power generation. The country is carrying out research at sites that have a ...
Singapore and International Hydrographic Organization (IHO) Launch Innovation and Technology Laboratory
Singapore and the 95-member International Hydrographic Organisation (IHO) have launched the Joint IHO-Singapore Innovation and Technology Laboratory, a first-of-its-kind ...
Siltronic Invests SGD 3 billion in New Facility at JTC's Tampines Wafer Fab Park
Siltronic, a Munich-based silicon wafer manufacturer, has partnered with the Singapore Economic Development Board (EDB) and invested SGD 3 billion (USD 2.2 billion) in its ...
Qlik Launches Cloud Region in Singapore
Qlik, a business data and analytics software-as-a-service (SaaS) provider, announced the launch of its new cloud region in Singapore. This represents the company's fourth ...
Philippine Navy Receives 3 SAM Missiles for Two Naval Frigates
The Armed Forces of the Philippines (AFP), particularly the Philippine Navy (PN), has received a huge boost to defend against aerial threats, with the delivery of the Mistral ...
New US-Singapore Partnership for Growth and Innovation MoU
Singapore and the US signed an MoU to implement the US-Singapore Partnership for Growth and Innovation, aimed at strengthening ties on trade and investment between the two ...
New Partnership for Digital Logistics Solutions in Indonesia
Local logistic player GL Terminal and PT GUUD Logistics Indonesia (operating under the brand "Clickargo", a subsidiary of Singapore's GUUD Pte Ltd) have announced the launch ...
New Collaborations to Accelerate the Development of Malaysia's EV Charging Infrastructure
Yinson Green Technologies (M) Sdn Bhd has signed a term sheet with GreenTech Malaysia Alliances Sdn Bhd (GTMA), a subsidiary of the Malaysian Green Technology and Climate ...