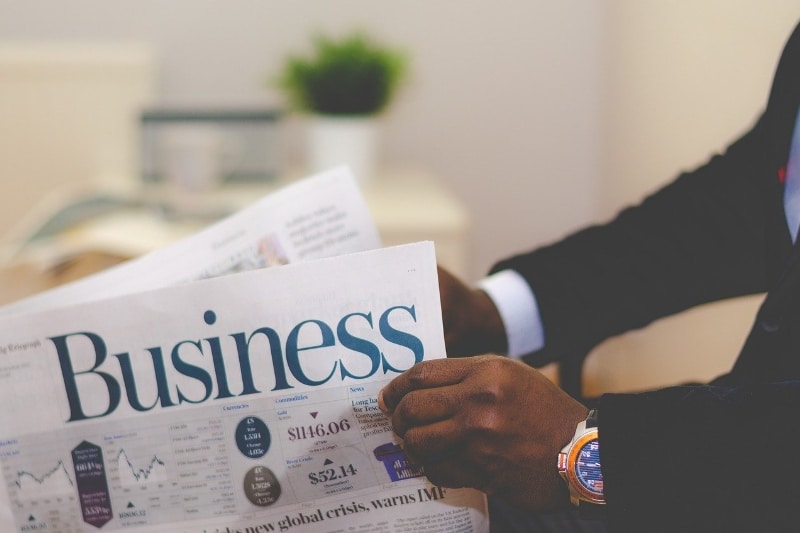 Business News
Business news to help you keep track of the latest developments and identify new opportunities across key sectors in Southeast Asia
Monthly Business News to Help You Understand the Market
Port of Rotterdam Signs MoU with Local Partners to Develop BioHub Industrial Port in Sarawak
Port of Rotterdam Authority (PoR) has signed a memorandum of understanding (MoU) with Malaysian partners - the National Innovation Agency of Malaysia (AIM), Regal Lands Sdn ...
Malaysian States Introduce Initiatives to Attract Investments Post-COVID19
Several states in Malaysia continue to introduce initiatives to attract domestic and foreign investments as the country remains to be among the preferred investment ...
Langkawi to Have New Malaysian Sea Surveillance System (MSSS)
The Malaysian government is installing a new Malaysian Sea Surveillance System (MSSS) worth MYR 100 million (USD 23 million) by this year to monitor the coastal waters ...
Wahyoo Receives Investment from Coca-Cola Amatil X
The venture capital platform Coca-Cola's Amatil X has participated in Series A investment for Wahyoo, a Jakarta-based start-up that provides value added services to small ...
UOB Launches Digital Bank in Indonesia
UOB launched its digital bank, TMRW, in Indonesia to tap into the country's digital generation. Customers can enjoy a fully digital banking experience, starting from the ...
Thorcon and Indonesia's Defense Ministry to Develop Thorium Nuclear Reactor
Thorcon International Pte Ltd, a United States-based nuclear company, has partnered with the Indonesian Defense Ministry for a study to develop a 50 MW thorium molten salt ...
Siemens and Bentley to Develop Digital Twin for Petrochemical Company in Indonesia
Siemens and Bentley Systems plan to build the first petrochemical digital twin in Indonesia for Chandra Asri, Indonesia's largest integrated petrochemical company, which has ...
New USD 6 Million Waste-to-Energy Plant Inaugurated in Indonesia
The Indonesian government inaugurated a waste-to-energy power plant in Cilacap, Central Java, worth USD 6 million. The refuse-derived fuel (RDF) facility is a pilot project ...
Indonesia to Prioritize Three Sectors for 2021 Budget
The Indonesian government has decided to focus on three priority sectors for the budget next year. They are food security, industrial estate development and ICT. President ...
Indonesia Plans Purchase of Eurofighter Typhoon Jet Fighters
The Indonesian Defense Minister, Prabowo Subianto, has expressed interest in buying 15 second-hand Eurofighter Typhoons from the Austrian Air Force, stating that the ...
Indonesia Grapples with Increasing Medical Waste
The development of COVID-19 has put the issue of medical waste in Indonesia in the spotlight. According to the Indonesian Environmental Scientists Association (IESA), there ...
Indonesia Develops Seven Irrigation Networks
The Ministry of Public Works and Public Housing (PUPR) has developed seven irrigation networks to support the country's economic setback due to COVID-19 pandemic. Besides the ...
Global Electronics Companies Continue to Shift Production to Vietnam
Major global tech companies, including LG, Panasonic, Samsung or Foxconn, are looking to shift or expand production in Vietnam in the post-Covid-19 pandemic period, according ...
Central Retail Group Plans to Increase its Vietnam Footprint
Thai retail conglomerate, Central Group plans to expand its presence in Vietnam through its Central Retail subsidiary, aiming to cover around 90% of Vietnam's provinces in ...
AstraZeneca Partners with Vietnamese Firm for Pharmaceutical Products Distribution
Pharmaceutical giant AstraZeneca, through its Vietnam subsidiary, signed an agreement with the National Phytopharma Joint-Stock Company No 2 (Phytopharma) allowing the latter ...
Plastics Manufacturer in Vietnam to Set Up Recycling Factory with Funding from HSBC
HSBC Vietnam is extending a loan of USD 60 million to Duy Tan Plastics Corporation (Duy Tan), which will help the company develop the first stage of its plastics recycling ...
Registration Fee Reduction Boosts Car Sales in Vietnam
The Vietnamese government decided to cut registration fees for locally manufactured and assembled cars by 50% until the end of this year acting on a proposal by the Ministry ...
Vietnamese Bank Partners with Temenos for Digital Wealth Management
Military Commercial Joint Stock Bank (MB) has chosen Temenos Infinity Wealth to deliver digital wealth management services to its private banking customers. MB, one of the ...