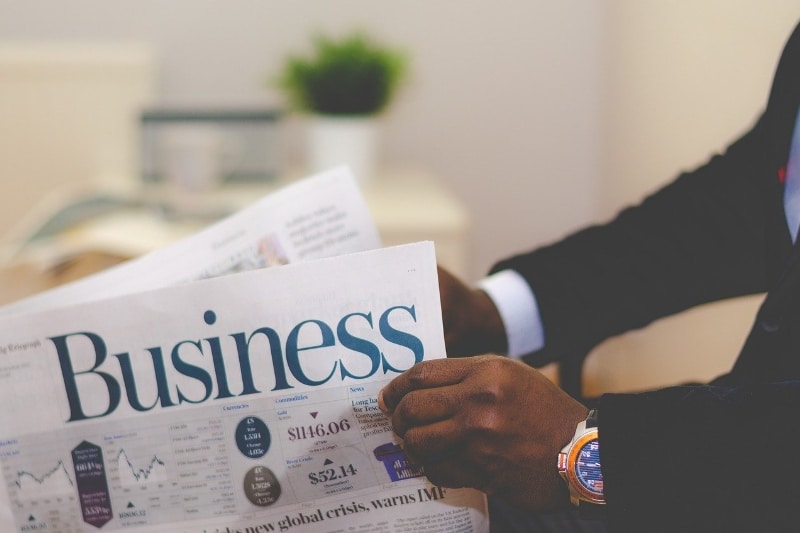 Business News
Business news to help you keep track of the latest developments and identify new opportunities across key sectors in Southeast Asia
Monthly Business News to Help You Understand the Market
South Korea to Develop Income Model for Indonesia's Peatlands
While Indonesia maintained its headline target to lower greenhouse gas emissions by 41% by 2030 with international assistance, the country has recently updated its adaptation ...
Singapore's Choa Chu Kang Waterworks Water Treatment Plant to be Fully Automated
Binnies, an engineering design and consultancy company owned by RSK Group, has been awarded a tender of SGD 28.8 million (USD 21.25 million) by PUB, Singapore's National ...
One Bangkok and SCG to Collaborate on Sustainable Construction Management
One Bangkok, the largest private sector property development in Thailand, just signed a Memorandum of Understanding (MoU) with Siam Cement Group (SCG), the largest cement and ...
Nestlé Vietnam and La Vie Collaborate on Water Resource Management
Nestlé Vietnam and Nestlé Waters' bottled water brand La Vie have announced plans to enhance their cooperation in sustainable water resources management and ...
BEST Opens First Sanitary Landfill Project under Private-Public Partnership with Passi City Government
Basic Environmental Systems and Technologies, Inc. (BEST), a unit of publicly-listed IPM Holdings, a leading contractor and consulting company for waste management in the ...
Australia's TNG and Malaysia's AGV Energy to Produce Vanadium Redox Flow Batteries Using Green Hydrogen Technology
TNG Ltd, an Australian resource and mineral processing technology company, has announced a new green energy partnership with Malaysian technology and green energy company, ...
Super Energy Corporation to Build Thailand's First Hybrid Power Plant
Thai company Super Energy Corporation has announced plans to develop the country's first power plant based on hybrid renewable resources. According to Super Energy ...
Solar Energy Developments in the Philippines
Many companies are currently ramping up the development and construction of several large-scale solar projects nationwide ever since the Philippine government has unveiled ...
Singapore Eyes Low-Carbon Hydrogen and CCUS to Meet Climate Action Commitments
The Singapore government plans to incorporate low-carbon hydrogen and carbon capture, utilization and storage (CCUS) technologies as part of its efforts to meet commitments ...
Risen Energy's USD 10 Billion Solar Module Manufacturing Investment
The government of Malaysia has granted China-based global solar PV leader, Risen Energy Co Ltd the approval for manufacturer's license with a total investment of MYR 42.2 ...
Ormat Technologies Secures New Geothermal Supply Contract in Indonesia
US-headquartered alternative and renewable geothermal energy company Ormat Technologies has secured a new contract in Indonesia with Star Energy Geothermal Salak to supply ...
EDP Renewables to Enter Vietnam's Growing Solar Power Market
EDP Renewables (EDPR), a global leader in renewable energy headquartered in Spain, has announced its entry into Vietnam via a 28 megawatts of AC power (MWac) solar ...
ADB to Focus Its 5-years Partnership with Thailand on Private Sector-Led Growth and Knowledge Solutions
The Asian Development Bank (ADB) has endorsed a new 5-year country partnership with Thailand to achieve its goal of becoming a high-income nation through sustainable economic ...
Vietnam's Economy Outperforms Expectations
DBS Bank´s experts predict that Vietnam's economy will grow at a rate of 6-6.5% during the next decade, surpassing Singapore by 2030 in terms of total GDP. Vietnam's GDP was ...
Sarawak Government, Alibaba Cloud Join Hands to Drive Digitalization Among SMEs
Sarawak Digital Economy Corporation Berhad (SDEC), a Sarawak state government-owned corporation has established a partnership with Alibaba Cloud, the digital technology and ...
Philippines to Strengthen Trade and Investment Ties with Switzerland
The Philippines has reaffirmed its commitment to expand two-way trade and investment ties with Switzerland and deepen cooperation in cleantech and renewable energy, ...
Pacific Alliance-Singapore Free Trade Agreement (PASFTA) is Formed
The Pacific Alliance (PA) and Singapore successfully concluded negotiations of the Pacific Alliance-Singapore Free Trade Agreement (PASFTA), which is expected to enhance ...
Indonesia Improves in World Competitiveness Ranking
Indonesia has jumped three places in a global competitiveness ranking in 2021 thanks to its economic resilience amid the Covid-19 pandemic, the improvement in government ...