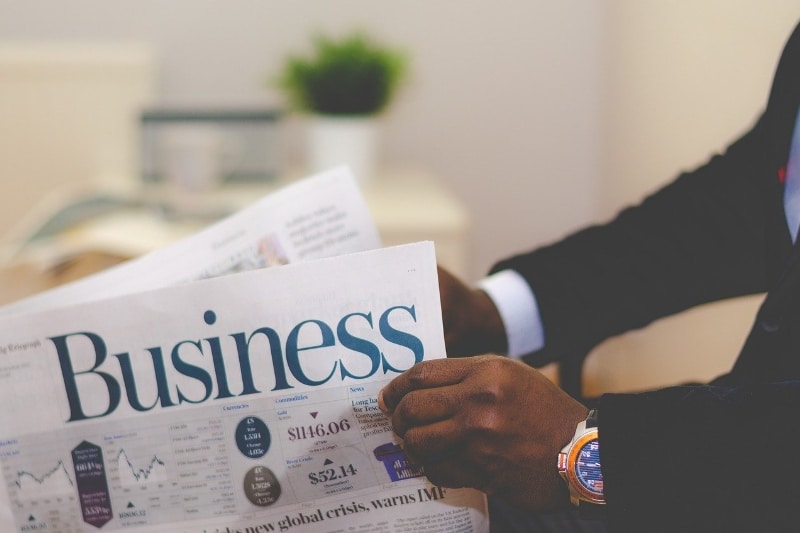 Business News
Business news to help you keep track of the latest developments and identify new opportunities across key sectors in Southeast Asia
Monthly Business News to Help You Understand the Market
CFM, Energy Absolute to Invest USD 1.05 Billion to Expand RE Products in Malaysia
Malaysia-based Computer Forms (Malaysia) Bhd (CFM) and Thailand's electric services provider, Energy Absolute Public Company Ltd will set up a joint-venture (JV) company to ...
UK-based GKN Aerospace Opens Regional Facility in Johor
An international aerospace and automotive components firm from the UK, GKN Aerospace has invested USD 35 million to establish a service and research center in Johor's ...
Felcra Bhd to Construct USD 4.2 Million Integrated Poultry Complex in Kedah
Felcra Bhd, an agency under the Malaysian Ministry of Rural Development, will construct a second Integrated Poultry Complex project for RM20 million (USD 4.2 million). The ...
Malaysia to be Low Carbon Nation by 2040
The Malaysian Government has rolled out the National Energy Policy 2022-2040 (NEP) with key goals of enhancing macroeconomic resilience and energy security, achieving social ...
Japan Invests USD 1.96 Billion in Malaysia's Strategic Sectors
Malaysia received investments worth MYR 9.30 billion (USD 1.96 billion) in strategic and high-potential sectors such as electrical and electronic (E&E), Research & ...
Thai Organizations Need to Enhance their Cybersecurity
According to a report by global cybersecurity company Fortinet, whose key findings have recently been highlighted by the Bangkok Post, around 88% of Thai organizations ...
Malaysia Explores Potential in Emerging Technology with UK and Somalia
Malaysia is looking at possible collaborations in the field of emerging technologies during the September 2022 ITU PP22 (Plenipotentiary Conference of the International ...
General Electric Supplies Advanced Gas Turbines for EGAT's Bang Pakong Combined Cycle Power Plant
General Electric (GE) and the Electricity Generating Authority of Thailand (EGAT), the main electricity producer in the country, have announced the start of commercial ...
Thailand Fast-tracks Airport Expansion Projects
The Thai government is fast-tracking airport expansion in order to increase Thailand´s capacity for handling an increasing number of air passengers and promoting the country ...
BYD to Produce 150,000 EV Passenger Cars in Thailand
Global electric vehicle (EV) manufacturer BYD has just revealed plans to set up a facility in Thailand that will produce 150,000 passenger cars per year starting from ...
Biomed start-up Hummingbird Bioscience opens new facility in Singapore
Singapore-based biomedical start-up Hummingbird Bioscience, which specializes in developing antibodies for cancer treatment, on Friday launched a new facility to expand its ...
Canada to Support the Philippines' Agri-Food Security
The Canadian Agriculture Minister Marie-Claude Bibeau recently visited Manila to increase trade and investment and promote Canadian agri-food products and ...
Etaily: Philippine E-commerce Market is Expected to Continue Growing
E-commerce enabler Etaily held its first media roundtable series in mid-September 2022, entitled "The Etail Insider", where some industry players shared the latest trends and ...
The Philippines to Establish 22 Cancer Hubs
The Philippine government will open at least 22 cancer hubs to help low income patients, the Department of Health (DoH) recently announced. This is part of the PHP 529 ...
Wiring Harness Maker Yokowo Invests in USD 4 Million Factory in the Philippines
Yokowo Manufacturing of the Philippines, Inc., a unit of Japan's Yokowo Co. Ltd., recently signed a locator agreement with Science Park of the Philippines, Inc. (SPPI), which ...
Philippines to Receive USD 3.9 Billion in Investment from the United States
Philippine President Ferdinand "Bongbong" Marcos Jr. received USD 3.9 billion in investment pledges during his working visit to the United States (US). The visit is part of ...
Armed Forces of the Philippines Receives an Extra USD 670 million Budget for Modernization
The Armed Forces of the Philippines Modernization Program (AFPMP) is bound to get a PHP 40 billion (USD 670 million) increase in fresh funding for the military's ...
The Philippines to Complete Infrastructure Projects for USD 17 Billion
The government of the Philippines has announced that it aims to complete 73 large infrastructure projects for a total cost of over PHP 4 trillion (around USD 17 billion), ...