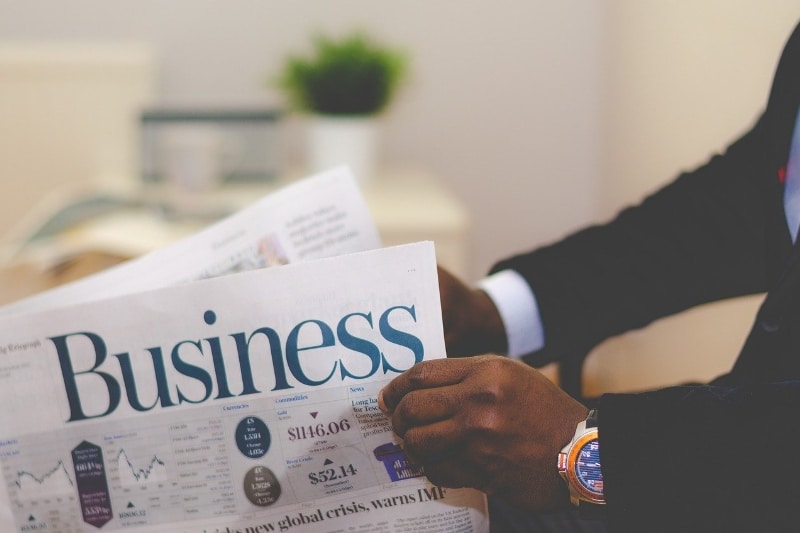 Business News
Business news to help you keep track of the latest developments and identify new opportunities across key sectors in South East Asia
Monthly Business News to Help You Understand the Market
Thai Economy Expected to Grow by 2.5% and 2.8% in 2019 and 2020 Respectively
The Bank of Thailand (BOT) released the December 2019 issue of the Monetary Policy Report in January 2020. According to the report, the Thai economy is projected to expand at ...
Thai E-Commerce Enabler Raises USD 15 Million
Bangkok-headquartered ecommerce enabler, aCommerce announced the closing of a USD 15 million funding round from Indies Capital Partners on 14 January 2020. The USD 15 million ...
Thai Department of Highways to Work on Seven Major Projects During 2020
Thailand's Department of Highways has seven key projects lined up for 2020, with a combined value of more than THB 124 billion (USD 4.1 billion), reported the Bangkok Post. ...
Ping An and Bangkok Dusit Offer Overseas Video Consultations for Chinese Patients
Chinese healthcare ecosystem platform, Ping An Healthcare and Technology Company Limited (Ping An Good Doctor) has partnered with Thailand's largest private healthcare group, ...
New 4.8 MW Waste-To-Energy Plant Starts Operations in Thailand
A new waste-to-Energy plant in Thailand, with an installed capacity of 4.8 MW, started commercial operations in December 2019. The facility generates Energy from industrial ...
BOI Thailand Approves Four Large-Scale Industrial Projects Worth 30 Billion Baht
The Board of Investment (BOI) of Thailand approved four large-scale industrial projects in December 2019, with a total investment of THB 30.17 billion (USD 997 million). The ...
Upgraded Trade Agreement between New Zealand and Singapore Comes into Effect
An upgraded Agreement between New Zealand and Singapore on a Closer Economic Partnership (ANZSCEP) entered into force on 1 January 2020. The ANZSCEP, which entered into force ...
Tessa Therapeutics to Open Commercial-Scale Cell Therapy Manufacturing Facility in Singapore in 2020
In December 2019, Tessa Therapeutics (Tessa), a Singapore-based clinical-stage cell therapy company focused on the development of innovative cell therapies to treat ...
Singapore Introducing New Energy Efficiency Requirements for Industrial Cooling Systems
The National Environment Agency (NEA) of Singapore announced in December 2019 that water-cooled chilled water systems in industrial facilities must conform to minimum energy ...
Public Sector Demand to Sustain Construction Demand in Singapore During 2020
The Building and Construction Authority (BCA) of Singapore has released its projections for 2020. The agency projects total construction demand (value of construction ...
Pavilion Energy and Total to Jointly Develop LNG Bunker Supply Chain in Singapore Port
Pavilion Energy Singapore and Total Marine Fuels Global Solutions (TMFGS) signed a 10-year agreement on 26 December 2019 to jointly develop an LNG bunker supply chain in the ...
New Solar Deployment Target for Singapore: 2 GWp by 2030
Speaking at the Singapore International Energy Week (SIEW) 2019 on 29 October, Singapore's Minister for Trade & Industry Chan Chun Sing announced that the city state is ...
New Initiative to Help Singapore Retailers Build Future Ready Workforce
In December 2020, the Singapore government launched a new initiative called the Job Redesign Place and Train Program for Retail Industry to help retailers build a future-ready
Mandatory Registration of Unmanned Aircraft in Singapore from January 2020
The Civil Aviation Authority of Singapore (CAAS) is implementing mandatory registration for Unmanned Aircraft (UA) from 2 January 2020. Any UA including radio-controlled ...
F&N Foods Building New SGD 80 Million Manufacturing Facility in Singapore
In December 2019, Singapore-based F&N (Fraser and Neave) Foods celebrated the groundbreaking of a new food & beverage manufacturing facility in Singapore. Listed on ...
21 Applications Received for Singapore's Digital Banking Licenses
Applications for Singapore's digital bank licenses closed on 31 December, 2019. The Monetary Authority of Singapore (MAS) announced in June 2019 that it will issue up to five ...
Telemedicine Program Launched by Department of Health in CALABARZON Region
The Department of Health (DOH) in the CALABARZON Region (covering the provinces of Cavite, Laguna, Batangas, Rizal, Quezon) has rolled out a telemedicine program, in ...
Regulator Approves First Digital-Only Bank in the Philippines
The Central Bank of the Philippines (BSP) has granted a banking license to TONIK Digital Bank (TONIK), the local subsidiary of Singapore-based fintech start-up, TONIK ...