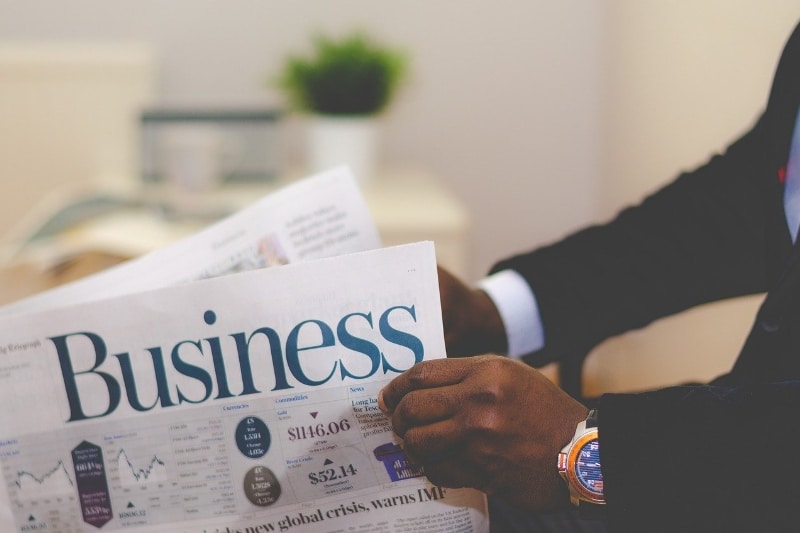 Business News
Business news to help you keep track of the latest developments and identify new opportunities across key sectors in Southeast Asia
Monthly Business News to Help You Understand the Market
Malaysian Government to Accelerate Development of Electric Vehicle Technology
Malaysia's Ministry of Science, Technology, and Innovation (MOSTI) has launched The NanoMalaysia Energy Storage Technologies Initiative (NESTI) Program to support the ...
Malaysia Launches National Trade Blueprint (NTBp) to Bolster Trade Competitiveness
Malaysian Prime Minister Datuk Seri Ismail Sabri Yaakob has unveiled the National Trade Blueprint (NTBp), which aims to boost the country's competitiveness by enhancing the ...
Korean Company, EnPlus, is First Electric Vehicle Manufacturer in PEZA Ecozone
The Philippine Economic Zone Authority (PEZA) has signed a Memorandum of Understanding (MoU) with South Korean company, EnPlus Co Ltd. to help set up joint ventures to ...
Itochu Expands to Indonesian Industrial Park
Japan-headquartered Itochu Corporation has announced that it has acquired an additional 105 hectares of land for development in Karawang International Industrial City (KIIC), ...
Industrial Estate Authority of Thailand to Build USD 53 Million Industrial Estate
The Industrial Estate Authority of Thailand (IEAT) has just announced plans to build a new industrial estate Chachoengsao with a THB 1.76 billion (USD 53 million) budget to ...
Indonesia Unveils its Greenest Procurement Plan for the Power Sector
Indonesia has revealed the latest procurement plan, RUPTL 2021 – 30, created by the state utility Perusahaan Listrik Negara (PLN). It includes up to USD 35 billion for ...
Indonesia to Introduce New Tax Reforms
The Indonesian government has approved new tax measures aimed to boost 2022 revenues. The move aims to capitalize on increased spending demands following the contractions ...
Indonesia Establishes New Genomics Research Center
Indonesia´s National Research and Innovation Agency (BRIN) has established a genomics facility at the Cibinong Science Center (CSC), in West Java, that will be used for ...
IHI, Petronas, TNB Collaborate on Ammonia Co-Firing Technology for a Carbon-Free Ammonia Supply Chain
IHI Corporation, a Japan-based heavy-industry manufacturer, has signed an agreement with Malaysia's state-owned energy firm Petronas and the largest electricity utility in ...
ICTSI, PLDT Build 5G-Enabled 'Intelligent' Port
International Container Terminal Services Inc. (ICTSI) has partnered with PLDT Inc. and Smart Communications Inc. to build and operate the first 5G enabled intelligent port ...
Household Spending to Recover in 2022
Household consumption in the Philippines could see sustained improvement in the near term amid slowing daily COVID-19 infection rates, analysts said. A more sustained ...
H&R GmbH Renews Commitment in Malaysia with Additional Investment of USD 48 Million
German company Hansen & Rosenthal (H&R) Group has announced that it will invest MYR 200 million (USD 48 million) in a specialty manufacturing plant in Lumut, Perak. ...
Freeport Indonesia to Build Copper Smelter Complex
Freeport Indonesia, a joint venture between US-based Freeport-McMoRan and the Indonesian government, has begun to construct copper smelter and precious metal refinery in ...
Export Value for Agricommodity Sector to Hit USD 36.55 Billion
Malaysia's export value of its agricommodity sector in 2021 is expected to hit MYR 204 billion (USD 49.06 billion), a significant increase from MYR 152 billion (USD 36.55 ...
Digital Payments in Thailand Quadruple from Pre-Pandemic Levels
In October 2021, the Central Bank of Thailand revealed that digital payments in the country have quadrupled from pre-pandemic levels. The number of daily transactions made ...
DHL Express, Pen Aviation Collaborate to Pursue Cargo Drone Delivery
DHL Express, the leading international courier firm, and Pen Aviation, a Malaysia-based aviation solutions provider, have embarked on a partnership to commercialize ...
Decathlon Partners with Country's Largest Mall Chain SM Supermalls
Decathlon, the world's largest sports retailer, and SM Supermalls, the Philippines' largest mall developer, consolidated their partnership with further Decathlon store ...
Consortium for USD 560 Million Coal-to-Methanol Plant Feasibility Study
PT Powerindo Cipta Energy (PCE) and China National Chemical Engineering Corporation (CNCEC) have formed a consortium to start a feasibility study for a coal-to-methanol plant ...