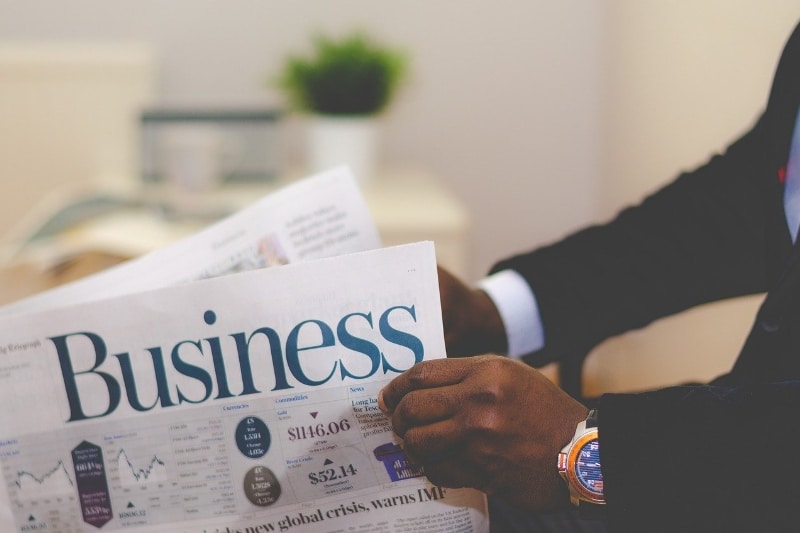 Business News
Business news to help you keep track of the latest developments and identify new opportunities across key sectors in South East Asia
Monthly Business News to Help You Understand the Market
Philippines Evaluating Swedish and US Planes for Multi-Role Fighter
The Department of National Defense (DND) announced that the Philippine Air Force (PAF) is evaluating 2 aircraft types for its multi-role fighter (MRF) project. One of the ...
Philippines Aims for Garments and Textile Industry Revival
The Philippine government recently rolled out a Garments and Textile Industry Roadmap with the aim of jumpstarting the industry's resurgence and gain back its reputation as a ...
Philippine Economic Zone Authority Pursues 10% Investment Growth in 2020
The Philippine Economic Zone Authority (PEZA) seeks to recover from a decline as the agency is targeting to expand its registered investments from 5 to 10% during 2020. The ...
Nearly PHP 4 Billion Worth of Tourism Infra Projects Approved in the Philippines
The Tourism Infrastructure and Enterprise Zone Authority (TIEZA) Board in the Philippines recently approved almost PHP 4 billion (USD 79 million) worth of tourism ...
Japanese Energy Company Participates in A Microgrid Project in the Philippines
Japanese Energy company, Kyushu Electric Power Group (Kyuden Group) announced that it will participate in a Microgrid Project on the islands of Palawan and Cebu in the ...
Iloilo Solid Waste Project Gets PPP Center Backing
The Philippines' Public-Private Partnership (PPP) Center has approved Iloilo City's Integrated Solid Waste Management (SWM) Facility Project for Project Development and ...
"Monki" Brand by Swedish Fashion Group H&M Enters the Philippines
Swedish fashion group H&M will launch its Monki brand in the Philippines, the second South East Asian market for the company's diffusion brand which mainly caters to young
Spanish Solarpack Wins 21-Year Solar PPA for 116 MW Plant in Malaysia
Spanish solar developer Solarpack has been awarded a 21-year power purchase agreement (PPA) by the Malaysian Energy commission Suruhanjaya Tenaga (ST) for a 116-MW solar park,
Marine Debris Policy to be Introduced in Malaysia
Malaysian Minister of Energy, Science, Technology, Environment and Climate Change (MESTECC) Yeo Bee Yin announced that a marine debris policy will be established by the ...
Malaysian Regulator Reveals Tender Plans for 5G Spectrum Allocation
The Malaysian Communications and Multimedia Commission (MCMC) has released its final report on the allocation of spectrum bands for mobile broadband service in Malaysia. The ...
Malaysian Government Approves Four Manufacturing Projects Worth MYR 5.4 Billion
The Malaysian Minister of the International Trade and Industry (MITI) Darell Leiking announced in December 2019 that the government has approved four Manufacturing projects ...
Malaysian Central Bank Proposes to Issue up to 5 Digital Banking Licenses
Malaysia's central bank, Bank Negara Malaysia (BNM) has proposed to issue up to five licenses to establish digital banks in either conventional or Islamic banking business in ...
Malaysia to Conduct Open Tender for Submarine Maintenance Contracts in 2021
Malaysian Defense Minister Mohamad Sabu has announced that the ministry will conduct an open tender for the maintenance contract of the Royal Malaysian Navy (RMN)'s submarines
Malaysia Plans to Publish World's First Halal Pharmacopeia in 2020
The University of Science Malaysia (USM) and Penang International Halal Hub (PIHH) Development Sdn Bhd (Halal Penang) has signed a memorandum of understanding (MoU) to launch ...
HSS Engineers Secures MYR 71.3 Million Contract in Johor state
HSS Integrated Sdn Bhd (HSSI), a leading Malaysian Engineering Consultancy firm under HSS Engineers Bhd, has bagged MYR 71.3 million (USD 17.5 million) worth of contract to ...
Chinese E-Commerce Giant Taobao Opens its Largest Physical Store in Malaysia
Chinese e-commerce giant, Taobao, a part of the Alibaba Group, has launched its largest retail store named 'Taobao' in Kuala Lumpur, in partnership with MyTOWN Shopping Centre
Malaysia to Work with Turkey on Armored Vehicle Production
The Malaysian government through its Defense Minister Mohamad Sabu, announced that it will work with Turkey to produce eight-wheel armored combat vehicle to beef up its ...
Cypark and Petronas Chemicals Explore Waste-To-Energy Projects in Malaysia
Cypark Resources Bhd inked a Memorandum of Understanding (MoU) with Malaysia's leading chemical producer, Petronas Chemicals Group Bhd, regarding possible collaboration on the