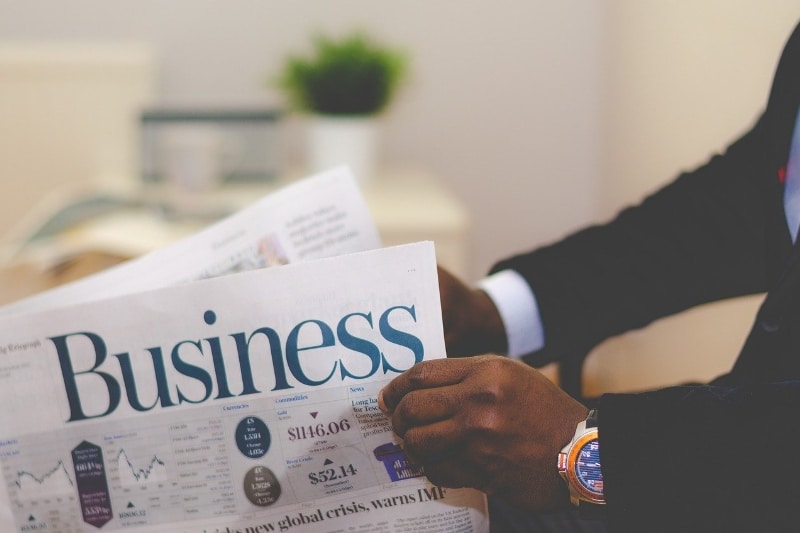 Business News
Business news to help you keep track of the latest developments and identify new opportunities across key sectors in Southeast Asia
Monthly Business News to Help You Understand the Market
The Philippines and Singapore Agree to Enhance Digital Cooperation
The Philippines and Singapore have recently agreed to exchange knowledge, technical expertise, and best practices for digital cooperation. The two countries agreed to ...
Cebu City Government Commissions Large-Scale Waste-to-Energy Plant
The Cebu City local government and New Sky Energy, Inc. (NSEI), the Philippine affiliate of the Colorado-based clean chemistry company, have formed a joint venture to ...
Philippines Raises Renewable Energy Cap in Power Supply Mix
The Philippines is removing another barrier to attracting investments in renewable energy by raising the minimum renewable energy (RE) capacity in the power supply mix to ...
Vietnam to Welcome More Japanese Retail Outlets
Vietnam is registering an increasing number of Japanese retailers entering the local market, from malls to store chains in residential areas. At present, Japanese company ...
Vietnam to Join the Global Semiconductor Race
In order to enter the booming semiconductor market, FPT Software, the top ICT company in Vietnam, has established a new subsidiary called FPT Semiconductor. FPT Software ...
Vietnam Developing Roadmap to Develop Green Ports
To lessen negative effects on the environment, reducing greenhouse gas (GHG) emissions and enhancing energy efficiency, the government of Vietnam is working on a master plan ...
Vietnam´s Automotive Industry Adopts Artificial Intelligence
The Vietnamese automotive industry is rapidly adopting artificial intelligence (AI) applications. In a prominent example, Vin AI Artificial Intelligence Application and ...
Modern Drugstores Attract Investment in Vietnam
The Vietnamese retail drug market is registering an increase in the number of modern drugstores, which are capturing the attention of foreign investors. The majority of ...
Indonesian E-Commerce Company Partners with Standard Chartered to Launch Digital Banking Service
A digital banking service was launched by an Indonesian e-commerce company called Bukalapak after tying up with Standard Chartered in Indonesia. Its target audience is the ...
Singapore's First Ever Rent-to-Own Solar Program
Solar AI Technologies, a Singapore based tech-startup funded by global energy giant Engie Group, has recently announced that it will be launching Singapore's first-ever ...
Singapore Highest in Global Digital Competitiveness in Asia
Singapore has moved up one spot to place fourth in the latest edition of the IMD World Digital Competitiveness Ranking, after Denmark, the United States, and Sweden. The ...
Cybersecurity Becoming Singapore's C-suite's Top Business Concern
According to Rackspace Technology's poll on 150 Singapore IT leaders, 72% of Singapore IT leaders cite cybersecurity as one of their C-suite's top-three business concerns, ...
Irish Food Wholesaler Partners with e-Commerce Platform in Singapore
Irish food wholesaler Musgrave Group, currently Ireland's largest grocery distributor, with operations in Ireland and Spain, has sealed a deal to supply hundreds of products ...
PT Vale to Open New Plants in Indonesia
PT Vale Indonesia (PT Vale) and Zhejiang Huayou Cobalt Company (Huayou) are planning to collaborate to develop a smelter with High-Pressure Acid Leaching (HPAL) technology in ...
Shanghai Moonton and Blackhawk Network Partner and Launch Gift Cards in Indonesia
The gaming company Shanghai Moonton Technology Co. Ltd. Partnered with global branded payments provider Blackhawk Network to launch the gaming company's first physical gift ...
PetroVietnam to Lead Vietnam's Renewable Energy Sector
The Vietnam Oil and Gas Group (Petrovietnam) recently announced that it has full capacity and advantages in future offshore wind power development and renewable energy ...
Vietnam's Potential in Co-processing of Waste in Cement Sector
The Vietnamese cement industry has enormous potential for co-processing waste, especially non-recyclable plastic, as an alternative fuel. According to Associate Professor ...
Vietnam is An Attractive Destination for Danish Companies
Danish companies are expanding their footprint in Vietnam as the nation quickly moves up the value-added ladder and establishes itself as a major center for the production of ...