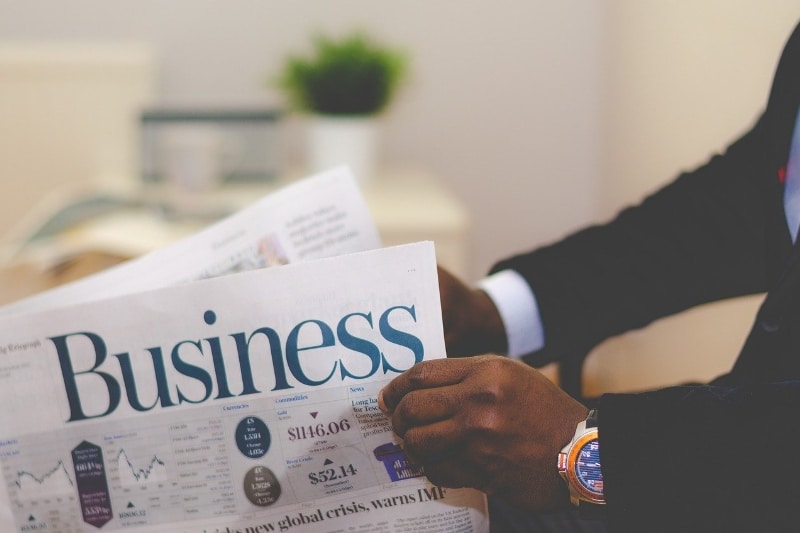 Business News
Business news to help you keep track of the latest developments and identify new opportunities across key sectors in Southeast Asia
Monthly Business News to Help You Understand the Market
Black & Veatch to Develop Alumina Refinery in Indonesia
PT Borneo Alumina Indonesia (PT BAI) has appointed a Black & Veatch-led project management consortium (PMC) to develop an alumina refinery in West Kalimantan. The ...
AEPW and Project STOP to Develop Circular Waste Management Systems in Indonesia
The Alliance to End Plastic Waste (AEPW) has entered a partnership with Project STOP to further scale up the development of more sustainable and circular waste management ...
82% of Indonesian Households Lead Unhealthy Lifestyle
The Health Minister of Indonesia, Dr. Nila F Moeloek, has shared the results of a recently conducted family survey revealing that the lifestyles of 82% of Indonesian ...
Vietnam's First Citywide IoT Network Activated in Ho Chi Minh City
Vietnam's largest telecom operator, Viettel, has installed and activated around 1,000 Narrow Band – Internet of Things (NB-IoT) broadcasting stations in Ho Chi Minh City, ...
Vietnam's 2021-2030 Development Strategy to Focus on Technology and Market Economy
The government of Vietnam recently released its Vietnam Development Strategy draft for 2021-2030, which emphasizes the country's need to transform into a modern market ...
Vietnam to Start Prioritizing Green FDI Projects
According to Decision 50-NQ/TW issued by Vietnam's Politburo, the country will prioritize selecting investments which employ Environment friendly and modern ...
Vietnam Set to Reach USD 11 Billion Export turnover for Wood Products
The Vietnam Timber and Forest Product Association reported it is on track to reach its USD 11 billion export turnover target this year. Around 45% of the country's timber ...
Opportunities for Infrastructure Upgrades in Vietnam Aviation Sector
The Vietnamese airline industry is welcoming several new players, putting strain on its aviation Infrastructure. The Civil Aviation Authority of Vietnam (CAAV) recently ...
North Vietnamese Province to Create USD 36 Million High-Tech Farming zone
Dam Ha District in Quang Ninh Province in Vietnam will welcome a USD 36 million, 170 hectare high-tech farming zone, which will be used for research and development of ...
Leading Vietnamese Insurer Partners with Singaporean Telehealth Startup
Doctor Anywhere, a Singaporean telehealth Startup and Bao Minh Insurance, one of the largest insurance groups in Vietnam have signed a strategic cooperation agreement to ...
Ho Chi Minh City Green Lights 3 Waste to Energy Plants
In late August 2019, the Ho Chi Minh City People's Committee approved the construction of three new waste to Energy plants. Work is starting on the plants in September and ...
Consortium Led by GIC Invests USD 500 Million in Vingroup's Retail Arm
A consortium led by GIC, Singapore's sovereign wealth fund, and Vingroup Joint Stock Company (Vingroup), signed agreements for an investment in VCM Services and Trading ...
University Network to Spur R&D Linkage with Industry
In August 2019, the Thailand Board of Investment (BOI) entered into an agreement with eight of the country's leading universities, aiming to improve linkages between the ...
Thailand to Buy 120 American Armored Vehicles
Thailand has announced plans to buy 120 American armored vehicles. The delivery will be completed by 2020, with the first batch of 10 arriving in September 2019. Ministerial ...
Thailand Plans USD 10 Billion Stimulus to Support Economy
Thailand is planning to launch a stimulus package worth USD 10 billion. The package will consist of three main groups of measures: assistance for people affected by the ...
Thailand Plans E-Commerce Tax by 2020
Thailand is expected to introduce a value-added-tax on electronic businesses in 2020, aiming at collecting between USD 98 million to USD 131 million a year. The proposal will ...
Thailand and South Korea Partnering for Development of Electric Buses
Thailand and South Korea have announced a joint project for the development of electric buses. The project, which will be led by Korean automaker Edison Motors, involves 11 ...
Ranong Port to Boost Thailand's Trade with India
The Port of Authority of Thailand (PAT) is currently developing the Ranong Port as a logistics gateway between Thailand and India. The two countries have agreed to promote a ...