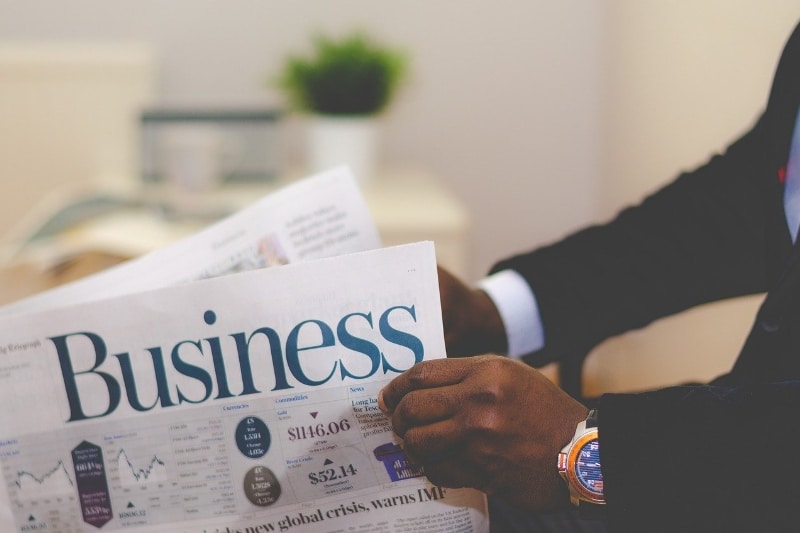 Business News
Business news to help you keep track of the latest developments and identify new opportunities across key sectors in Southeast Asia
Monthly Business News to Help You Understand the Market
Vietnam Emerges as a Global Supplier of Personal Protective Equipment
As the significant shortage of personal protective equipment (PPE) in many countries has impacted the containment of the COVID-19 pandemic over the past 18 months, the ...
US Company Enters the Thai Genomics Market
American multinational technology company NVIDIA just announced the installation of an NVIDIA DGX™ A100 system and NVIDIA Clara Parabricks sequencing analysis software at the ...
Research Institute and Center for Regenerative Medicine Launched in Singapore
The SingHealth Duke-NUS Academic Centre (AMC) has launched a research institute and disease center that will help in the advancement of regenerative medicine and ...
Philippines' Department of Science and Technology Introduces 6 Virus and Vaccine-focused R&D Projects
The Department of Science and Technology (DOST) has approved the conduct of six flagship R&D projects that will serve as foundation studies of the proposed Virology and ...
Naluri Secures Fund to Launch Services in Key South East Asian Markets
Naluri Hidup, a Malaysia-based digital health service provider, has secured MYR 20.6 million (USD 5 million) in a new fundraising round headed by Singapore's Integra ...
Indonesian Health Startup Prixa Secures USD 3 Million in Funding
Indonesian Health Startup Prixa has just secured USD 3 million of funding from Telkom Indonesia's MDI Ventures, Trans-Pacific Technology Fund and Siloam Hospitals Group. ...
Toyota Vietnam to Support Capability Development of Domestic Enterprises
In May 2021, Toyota Motor Vietnam and the Department of Industry - Ministry of Industry and Trade signed a Memorandum of Understanding to support domestic enterprises, ...
Japanese Pharmaceutical Firms Targeted to Invest in the Philippines
The Department of Trade and Industry – the Board of Investments (DTI-BOI) –  is eyeing  Japanese pharmaceutical firms to invest in the Philippines. With the developments ...
GlobalFoundries Breaks Ground on New Fabrication Plant in Singapore
GlobalFoundries, the global leader in feature-rich semiconductor manufacturing, today announced it is expanding its global manufacturing footprint with the construction of a ...
Foreign Players Invest in Nickel and Battery Plants, Advancing Indonesia's Electric Vehicles Industry
China's Zhejiang Huayou Cobalt just announced a partnership with electric vehicle battery maker EVE Energy and other players for a USD 2.08 billion nickel and cobalt project ...
Car Manufacturers to Boost Electric Vehicles Production Capacity in Thailand
Thailand's Board of Investment has just approved 24 projects of car manufacturers for the production of electric vehicles, including 6 plug-in hybrid electric vehicles ...
Austria's AT&S to Build First Factory in Malaysia and South East Asia
AT&S has announced a MYR 8.5 billion (USD 2.04 billion) of proposed investment to build its first South East Asian production site in Malaysia. AT&S is a ...
TNB Plans to Invest USD 2.16 Billion to Improve Grid Features
Malaysia's leading electricity provider TNB is aiming to invest MYR 9 billion (USD 2.16 billion) annually between 2021 and 2024 to modernize and transform the national grid ...
Thailand to Construct New Deep Seaport in Rayong
In June 2021, the Industrial Estate Authority of Thailand (IEAT) announced its intention to commence the construction of the third phase of Map Ta Phut deep seaport in ...
Philippines to Spend Nearly USD 100 Billion on Infrastructure Projects Until 2024
The Philippines government is scheduled to spend a total of PHP 4.9 trillion (USD 99 billion) on infrastructure projects over the next four years as a continuation of ...
Industry Partners to Develop Liquefied Hydrogen Supply Infrastructure
Five industry players have tied up to explore the development of a supply infrastructure to bring liquefied hydrogen (LH2) into Singapore to power Keppel's data centers. They ...
Ho Chi Minh City to Invest USD 350 million in Anti-Flooding and Environmental Sanitation Projects
In May 2021, it was announced that Ho Chi Minh City (HCMC) will invest close to USD 350 million for the construction of 11 anti-flooding and environmental sanitation projects ...
Canadian, Dutch and UAE Players to Establish Indonesia's First Infrastructure Investment Platform
In May 2021 it was announced that Indonesia Investment Authority (INA), Caisse de dépôt et placement du Québec (CDPQ), APG Asset Management (APG), and a wholly-owned ...