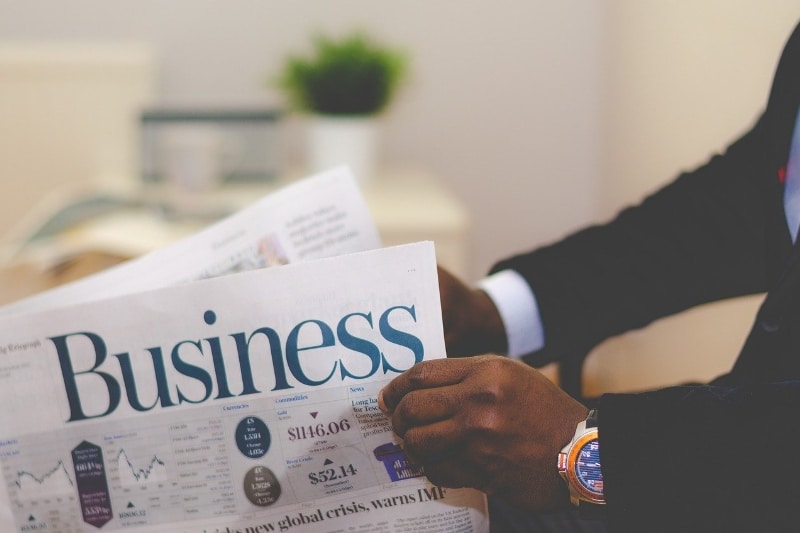 Business News
Business news to help you keep track of the latest developments and identify new opportunities across key sectors in Southeast Asia
Monthly Business News to Help You Understand the Market
National University of Singapore Develops New COVID-19 Swab Designs
Two research teams from the National University of Singapore (NUS) have developed three new nasopharyngeal (NP) swab designs, which will be used in testing for the SARS-CoV-2 ...
Singapore's Defense Industry Launches New Work-Learn Program for Cyber Specialists
The Ministry of Defense (MINDEF) of Singapore recently inked an agreement with the National University of Singapore (NUS) to enable full-time national servicemen (NSFs) to ...
Singapore-based Cleantech Solar Gets USD 75 Million Green Loan from ING
Singapore-based Cleantech Solar, a leading commercial and industrial focused solar PV (photovoltaic) developer with operations across Asia, has secured a USD 75 million green ...
Philippines Secured EUR 250 Million Loan for Infra Development and Financial Inclusion
The Department of Finance (DOF) of the Philippines and Agence Française de Développement (AFD; French Development Agency) have signed two credit facility agreements worth EUR ...
Eagle Cement Pushes USD 31 Million Factory Expansion
Eagle Cement Corp will increase its cement production this year as it pursues to put up its fifth manufacturing facility in San Ildefonso, Bulacan. In a recent statement, ...
Philippines' National Treasury Introduces Blockchain Based Bond Buying App
The Bureau of Treasury (BTr) of the Philippines has officially launched a bond buying app, the first in Asia to offer retail treasury bonds leveraging on blockchain ...
Philippine Navy to Commission New Missile Boats
Despite the effects of the COVID-19 pandemic and the budget fallout caused by this, the Philippine Navy (PN) still wants to push through with its modernization program. The ...
Largest Private Hospital Group in the Philippines to Launch Digital Healthcare Platform
Metro Pacific Hospitals Holdings, Inc. (MPHHI), the healthcare unit of Metro Pacific Investments Corporation (MPIC) which is among the nation's largest conglomerates, is ...
First Knowledge-Based Ecozone Breaks Ground in the Philippines
A virtual launch ceremony was held on July 20 for the Philippines' first knowledge-based special ecozone to be constructed in Batangas province, 100 kilometers south of ...
Philippines and France Partner to Improve Waste Management in Metro Manila
The Metro Manila Development Authority (MMDA) and the French Development Agency (AFD) are collaborating to strengthen Pasay City's household waste management and improve ...
Philippines to Allow 100% Foreign Ownership in Renewable Energy Projects
The Philippine government, in an attempt to adjust to the new post Coronavirus investment paradigm, announced that it plans to modify the existing legislation regarding ...
NBA Enters into Multi-Year Merchandising Partnership with Philippine Firm
In July 2020, a multi-year merchandising partnership was announced between the National Basketball Association (NBA) of the US and Titanomachy International, Inc (Titan), a ...
Swiss Electronics Manufacturer Setting Up Factory in Johor, Malaysia
Enics AG (Enics), one of the biggest Electronics Manufacturing Service (EMS) providers in the world in the industrial electronics segment, is setting up its ...
Sarawak Procuring Patrol Boats for State's Upcoming Coast Guard Unit
The state of Sarawak in Malaysia is in the process of procuring assets and recruiting personnel for the upcoming Sarawak Coast Guard (SCG). In 2019, the Chief Minister of the ...
New JV in Malaysia to Provide One-Stop Solar Energy Solutions to Corporations
AME Elite Consortium Bhd, a leading integrated industrial property development services provider in Malaysia has signed a joint venture (JV) agreement through its subsidiary ...
Malaysia's Central Bank Issues Electronic Know-Your-Customer Policy Document
The Central Bank of Malaysia, Bank Negara Malaysia (BNM), has issued a policy document Electronic Know-Your-Customer (e-KYC). The policy document aims to accelerate and ...
Malaysia Plans to Develop at Least Six Waste-to-Energy Projects by 2021
The Ministry of Housing and Local Government (KPKT) in Malaysia plans to issue an open tender for local and foreign companies to have at least six waste-to-energy (WTE) ...
Malaysian Agriculture Ministry Works with E-commerce Platforms to Boost Food Supply
The Malaysian Ministry of Agriculture and Food Industries is partnering with local e-commerce platforms such as Ourfarm, Dropee, Farm2Table and CP3 to develop the farming ...